Alerte calendrier ! La série Agents of S.H.I.E.L.D. sera absente des écrans la semaine prochaine. A la place, les téléspectateurs pourront suivre un débat de la campagne présidentielle américaine. Il faudra donc attendre le 11 octobre pour découvrir les nouvelles machinations du Directeur Jeffrey Mace. Dans les comics, ce personnage créé dans les années 1940 est connu sous le nom de Patriot. Pendant la Seconde Guerre mondiale, il combat les ennemis des Etats-Unis sur son propre sol, au sein de la Liberty Legion. Et il a même… porté le costume de Captain America, entre 1946 et 1949. Phil Coulson ne peut que l'apprécier (ou pas) !
Agents of S.H.I.E.L.D – Saison 4 – Episode 2 – 'Meet the New Boss' : Daisy se bat contre Ghost Rider, mais le coût est terrible ; et Coulson fait face au nouveau Directeur et à ses plans audacieux qui surprennent tout le monde.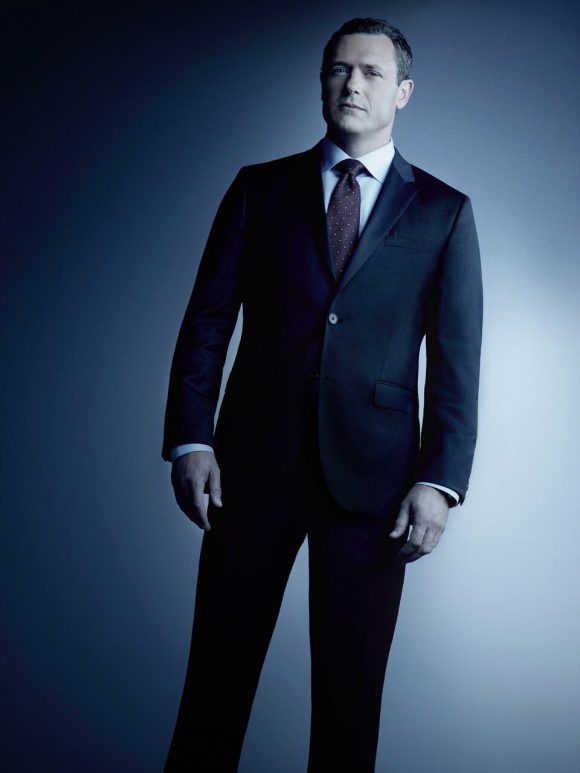 ————————————————–
Audience US : OK, c'est mal parti… Hier soir, l'épisode 'Meet the New Boss' a rassemblé 2.95 millions de téléspectateurs (contre 3.44 millions la semaine dernière). C'est l'une des plus mauvaises audiences de la série (record à battre : 2.81 millions). Sur la cible des 18-49 ans, le show termine la soirée avec un taux de 0.9% (en baisse de 0.2 point) [chiffres définitifs].
————————————————–
Agents of S.H.I.E.L.D – Saison 4 – Episode 3 – 'Uprising' : Tandis que Coulson, Mack et Fitz tentent de traquer et de neutraliser un groupe qui cherche à mettre fin à l'enregistrement des Inhumains dans le monde entier, Simmons et le Dr Radcliffe n'ont que quelques heures pour sauver May avant qu'elle ne succombe pour toujours à sa mystérieuse maladie.
La série Agents of S.H.I.E.L.D. est diffusée chaque mardi sur la chaîne ABC, avec Clark Gregg (Agent Phil Coulson), Ming-Na Wen (Agent Melinda May), Chloe Bennet (Daisy Johnson/Quake), Iain De Caestecker (Agent Leo Fitz), Elizabeth Henstridge (Agent Jemma Simmons), Henry Simmons (Agent Alphonso 'Mack' Mackenzie), Jason O'Mara (le Directeur) et Gabriel Luna (Robbie Reyes/Ghost Rider).