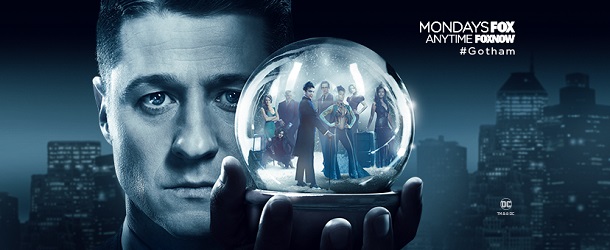 N'en jetez plus ! Edward Nygma vient de se dégoter une mini-guillotine et Bruce Wayne est armé d'une arbalète. Voici toutes les images des deux derniers épisodes de l'année, 'Time Bomb' (21 novembre) et 'Beware the Green-Eyed Monster' (28 novembre). Gotham part en vacances relativement tôt, mais c'est le prix que l'on paye volontiers pour avoir une diffusion de tous les épisodes sans interruption ! La série sera de retour sur les écrans le 16 janvier prochain… D'ici là, Carmine Falcone aura le temps nécessaire pour peaufiner son imitation de Don Corleone.
Gotham – Saison 3 – Episode 10 – 'Time Bomb' : A la veille de leur dîner de répétition, une menace visant Mario et Lee est exposée, et Falcone se tourne vers Jim pour demander de l'aide. Pendant ce temps, Nygma cherche à se venger et Bruce en apprend un peu plus à propos de la Cour des Hiboux.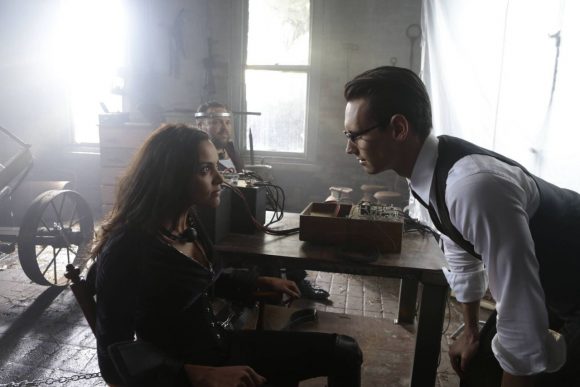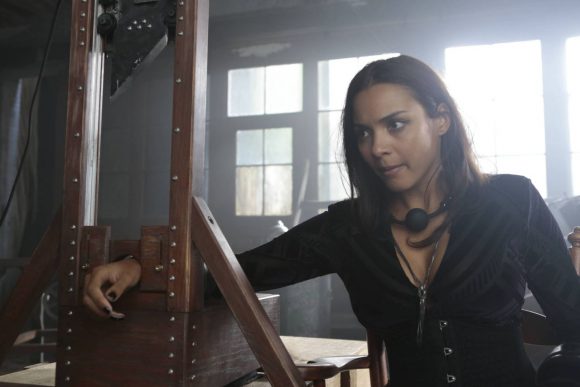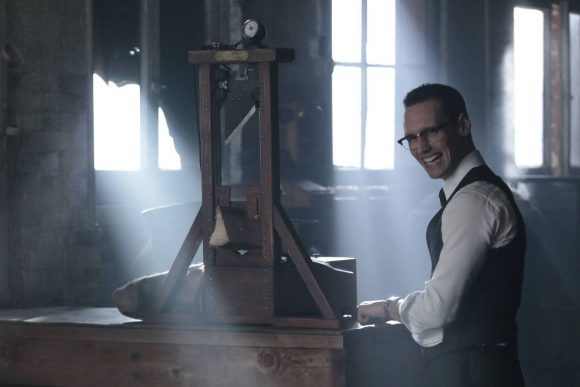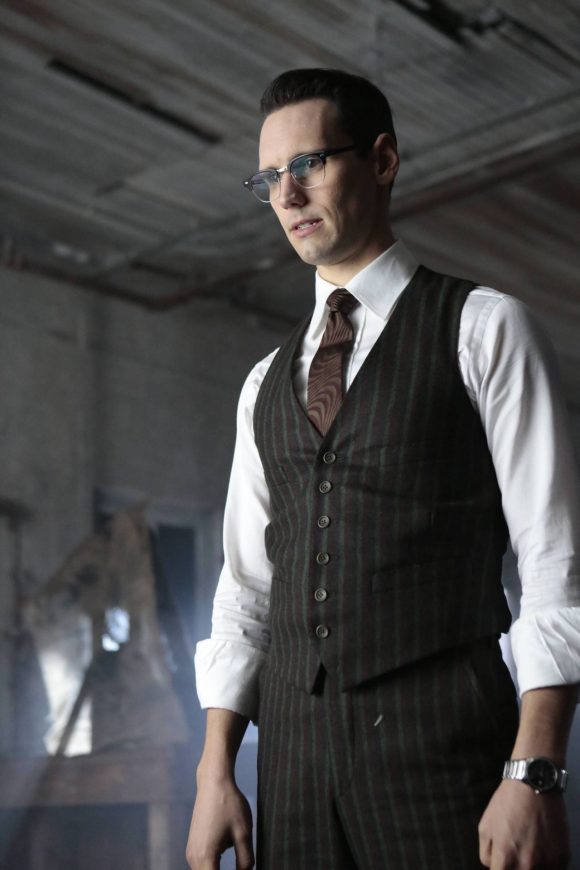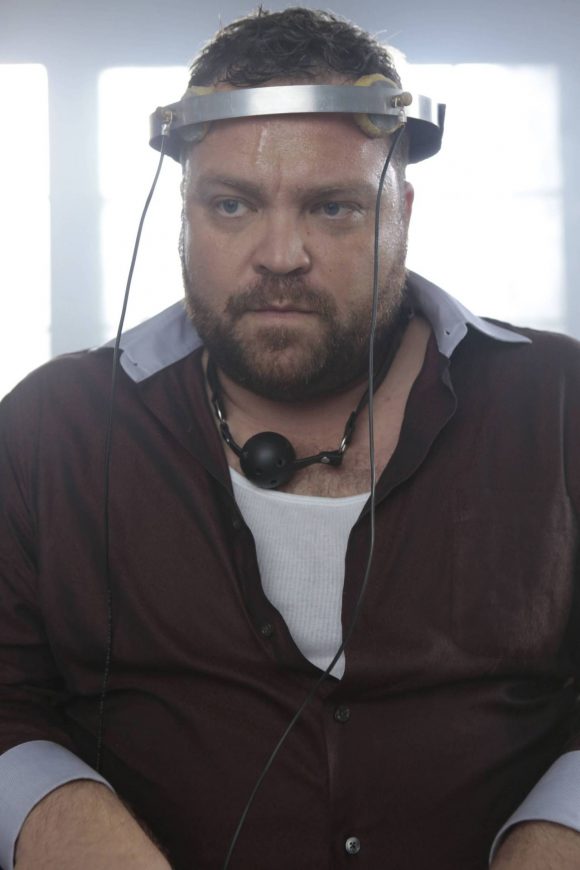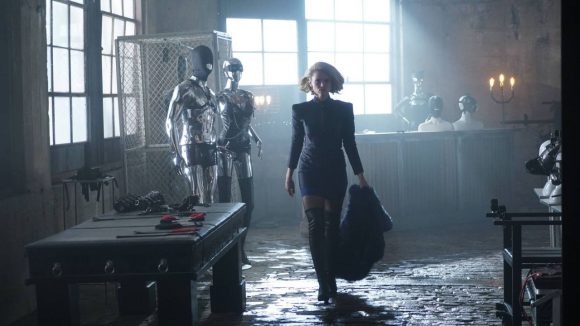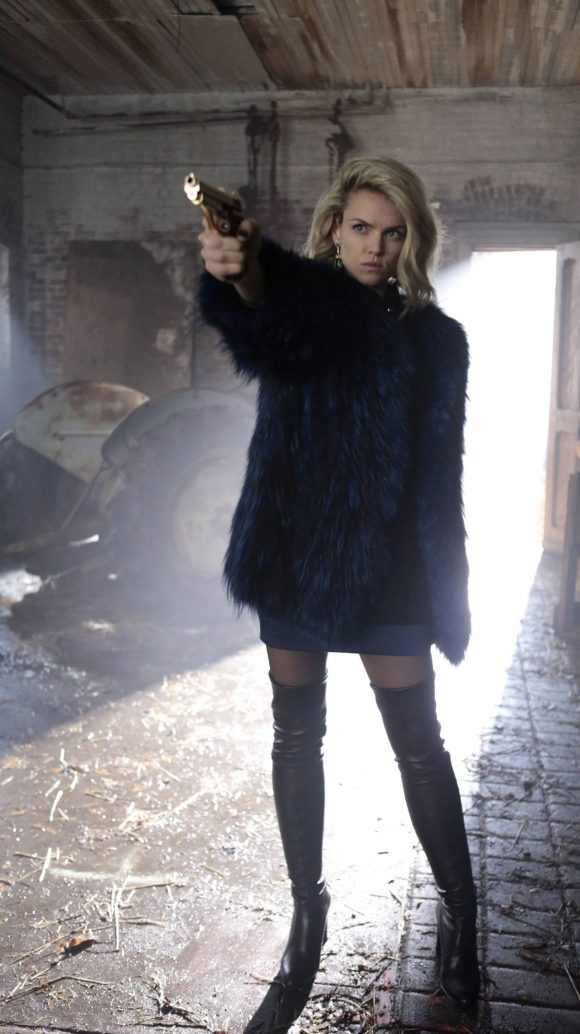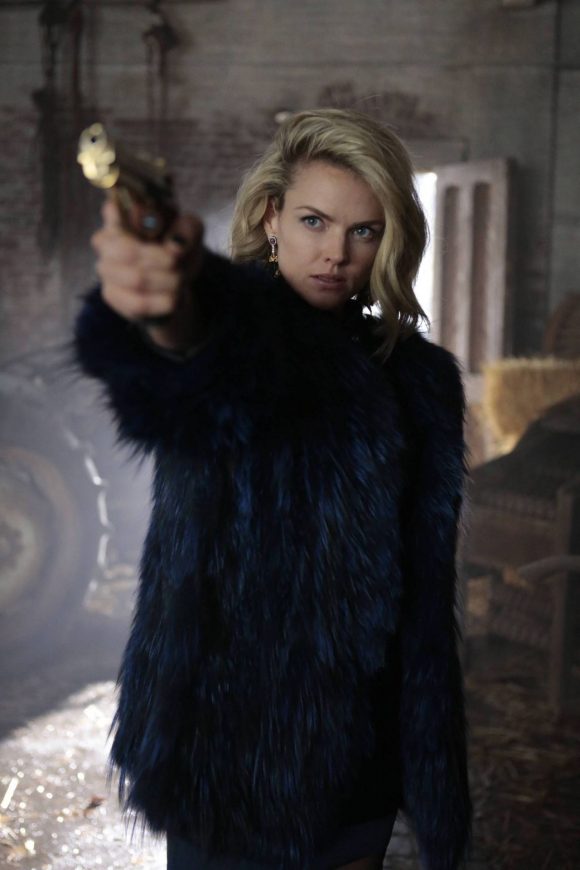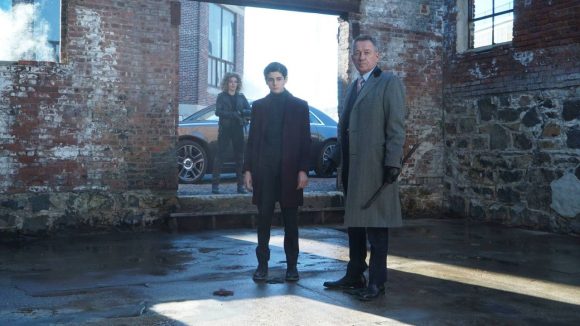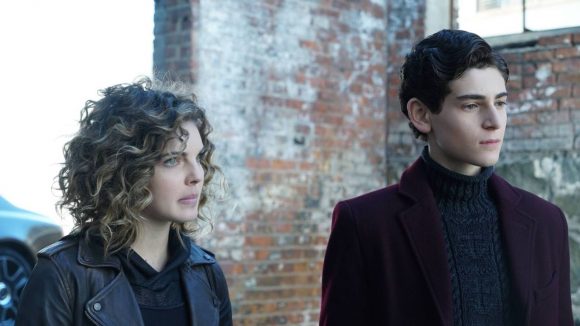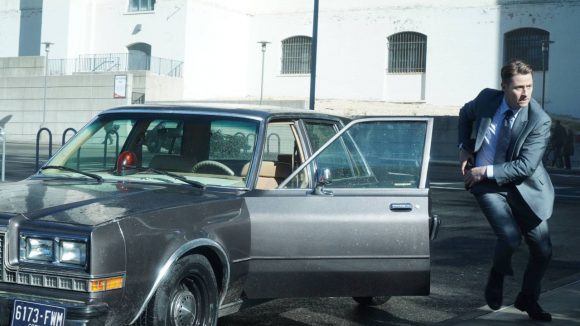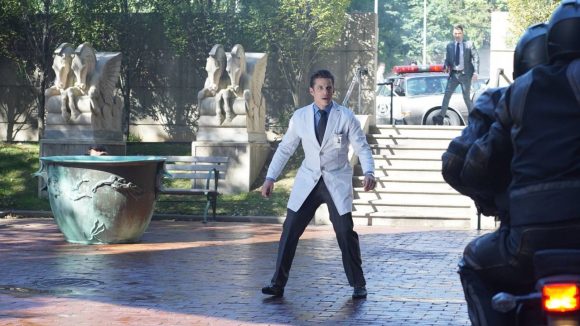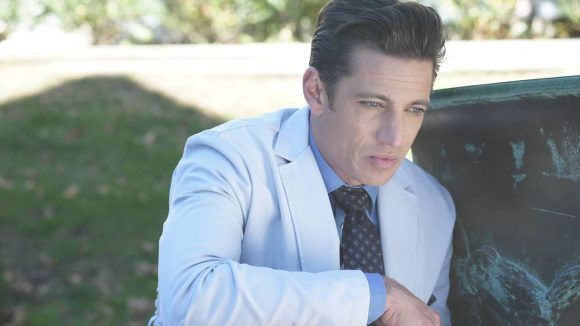 ————————————————–
Gotham – Saison 3 – Episode 11 – 'Beware the Green-Eyed Monster' : Alors que le virus commence à se répandre à Gotham, le laboratoire qui est chargé de développer un remède est compromis. Mario et Gordon se font face avant le mariage, Selina rencontre une personne inattendue et Barbara délivre à Nygma des informations concernant Isabella.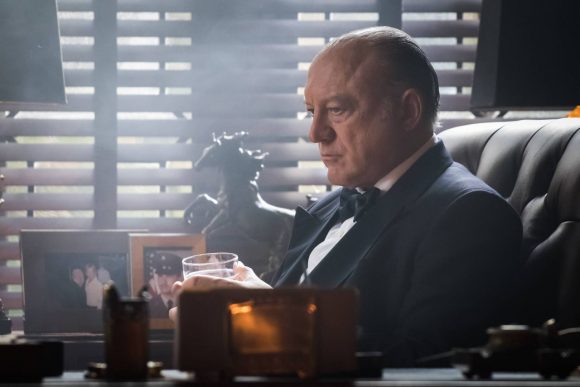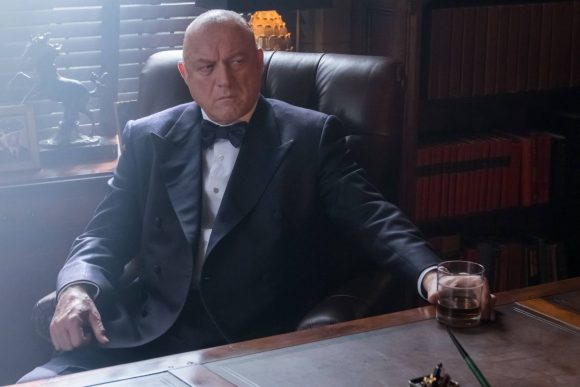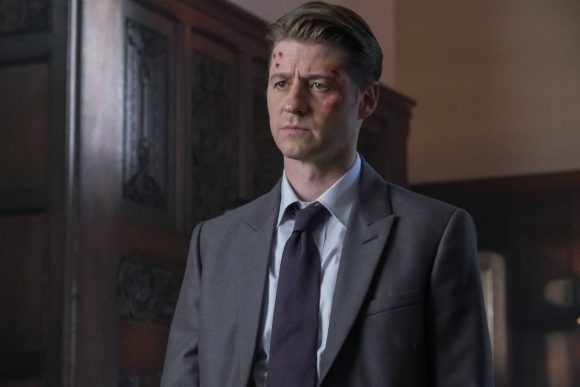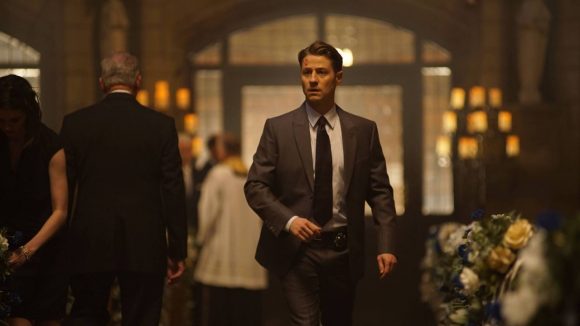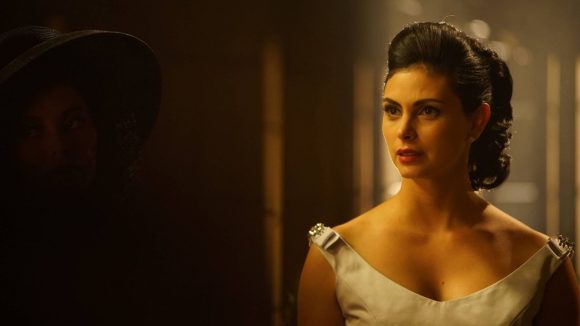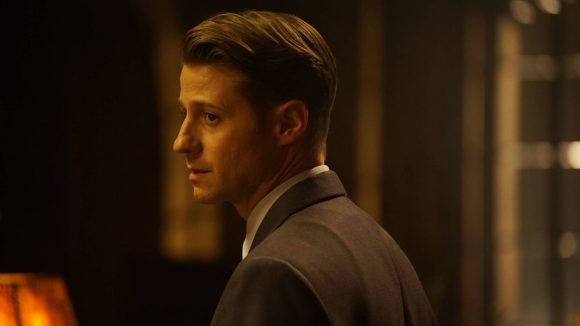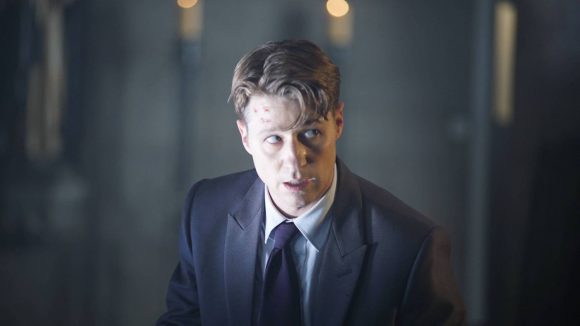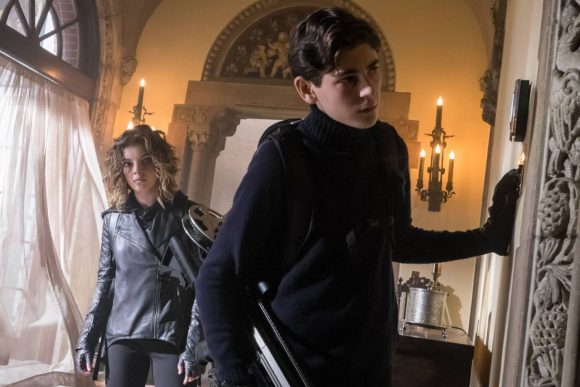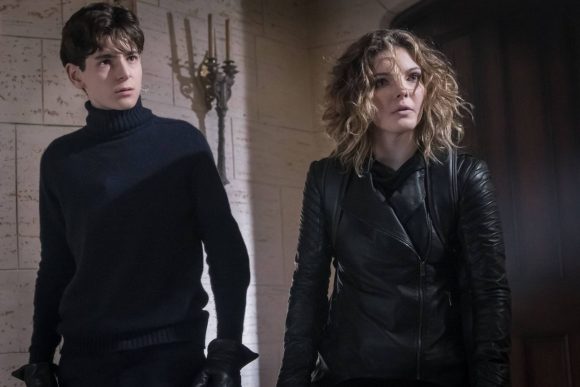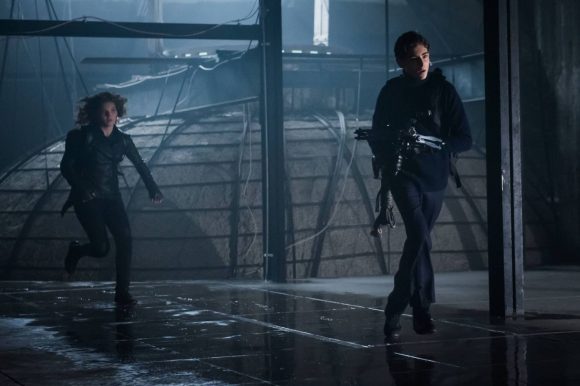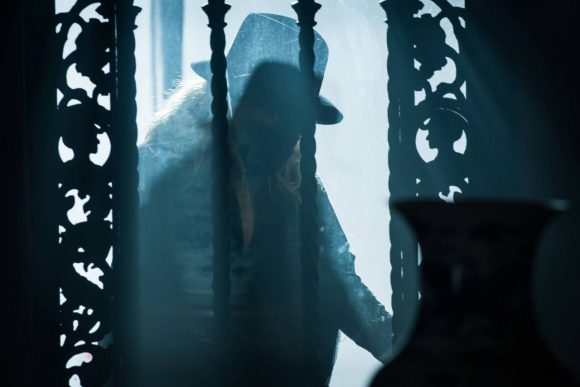 La série Gotham est diffusée chaque lundi sur la chaîne FOX, avec Ben McKenzie (Inspecteur James Gordon), Donal Logue (Harvey Bullock), Michael Chiklis (Capitaine Nathaniel Barnes), Sean Pertwee (Alfred Pennyworth), Robin Lord Taylor (Oswald Cobblepot/le Pingouin), Erin Richards (Barbara Kean), David Mazouz (Bruce Wayne) et Camren Bicondova (Selina Kyle/Catwoman).