Aujourd'hui, focus sur… la mère de Lex et Lena. Dans Supergirl, l'actrice Brenda Strong incarne Lilian Luthor. Or, dans les comics, le personnage a d'abord eu pour prénom Arlene, puis Letitia. Alors, d'où vient 'Lilian' ? Eh bien, il s'agit d'un hommage à… Smallville ! Le show a tout simplement renommé les parents de Lex et Lena : Letitia est devenue Lilian et Jules est devenu Lionel. Le succès de la série a été tel que, pour ce dernier, le prénom s'est imposé dans les comics ! Notons enfin que la base de recherche Thorul – Luthor en verlan – est un hommage au nom de famille utilisé par Arlene et Jules après les méfaits de leur fils.
Supergirl – Saison 2 – Episode 6 – 'Changing' : The Guardian prête main-forte à Supergirl quand un parasite extraterrestre draine le pouvoir de cette dernière. Mon-El envisage une nouvelle carrière peu souhaitable, ce qui l'amène à reconsidérer ses motivations. Alex se débat concernant sa nouvelle situation.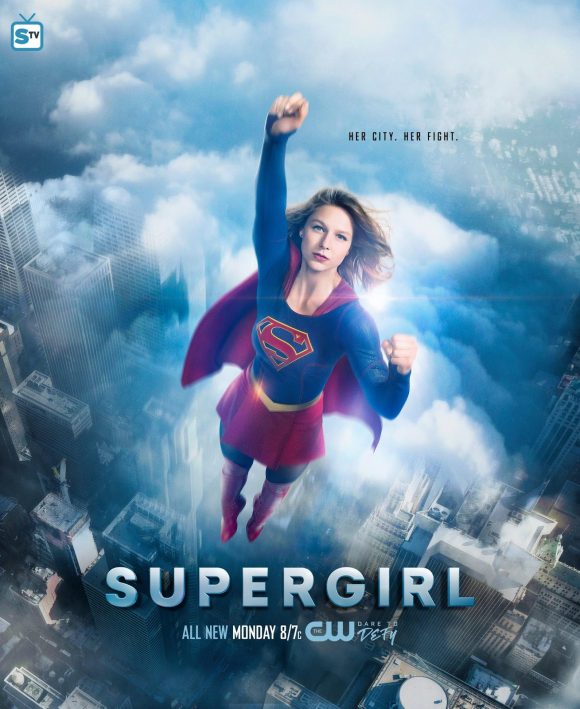 ————————————————–
Audience US : Supergirl en vol stationnaire… Hier soir, l'épisode 'Changing' a été suivi par 2.35 millions de téléspectateurs (contre 2.47 millions la semaine dernière). C'est la deuxième plus mauvaise audience de la saison. Sur la cible chouchoutée par les annonceurs, les 18-49 ans, Kara Zor-El termine la soirée avec un taux de 0.7% (inchangé) [chiffres définitifs].
————————————————–
Supergirl – Saison 2 – Episode 7 – 'The Darkest Place' : Pendant que Guardian tente de laver son nom après avoir été accusé d'un meurtre commis par un autre justicier, Supergirl débute une mission en solo pour sauver Mon-El qui a été capturé par CADMUS. En combattant pour libérer Mon-El, Supergirl se retrouve face à face avec Cyborg Superman.

La série Supergirl est diffusée chaque lundi sur la chaîne The CW, avec Melissa Benoist (Kara Danvers/Supergirl), Calista Flockhart (Cat Grant), Chyler Leigh (Alex Danvers), Mehcad Brooks (James Olsen), David Harewood (Hank Henshaw), Jeremy Jordan (Winslow 'Winn' Schott), Dean Cain (Dr Jeremiah Danvers) et Helen Slater (Dr Eliza Danvers).