Gotham s'apprête à hiberner jusqu'au 24 avril… Voici donc toutes les images du mid-season finale de la saison 3, 'The Gentle Art of Making Enemies' (30 janvier). Un cirque, le Joker, Bruce Wayne… Il flottera comme un air de The Killing Joke et de The Dark Knight Returns dans cet épisode, dont le titre fait référence à un livre du peintre James McNeill Whistler ; et à une chanson énervée du groupe de rock Faith No More.
Gotham – Saison 3 – Episode 14 – 'The Gentle Art of Making Enemies' : Avec Jerome en cavale avec une cible en tête, la sécurité de Bruce et d'Alfred est compromise. Pendant ce temps, l'oncle de Gordon, Frank, lui rend visite ; et Nygma et le Pingouin sont forcés de se confronter à leurs problèmes face à face, ce qui pourrait avoir de potentielles conséquences mortelles.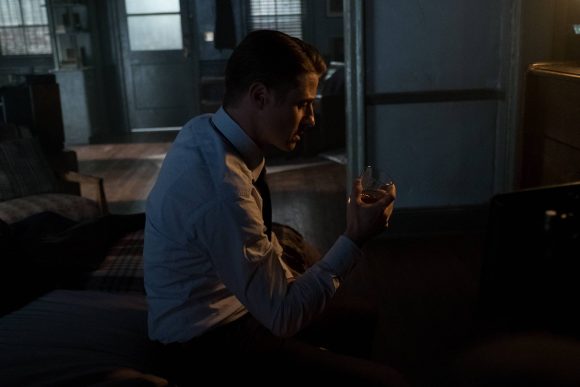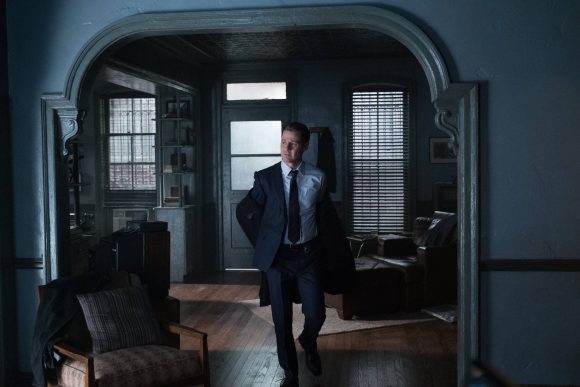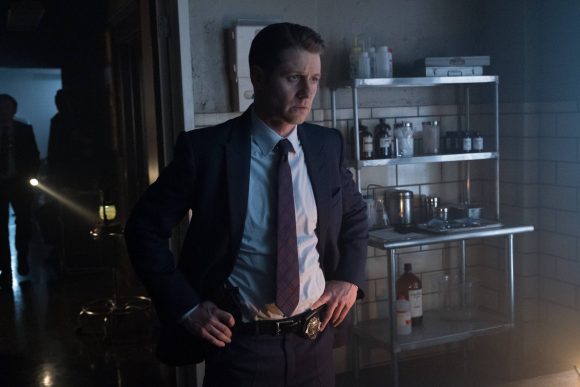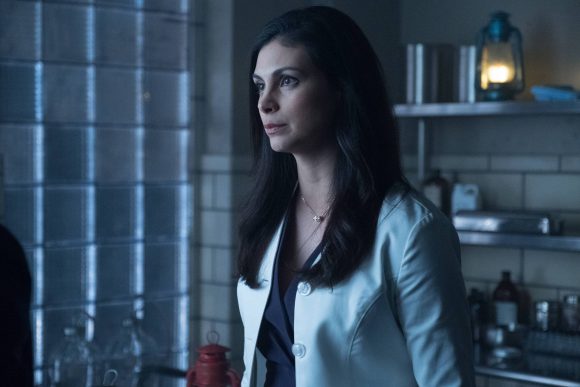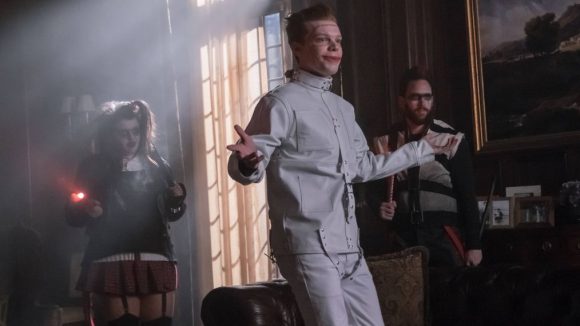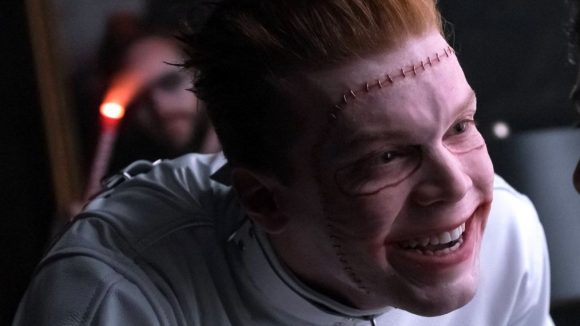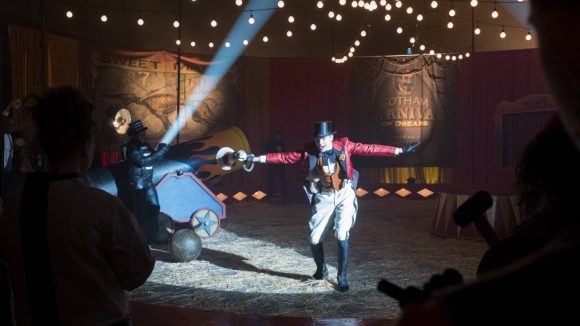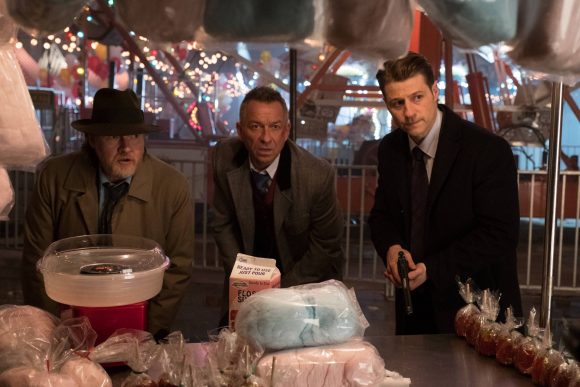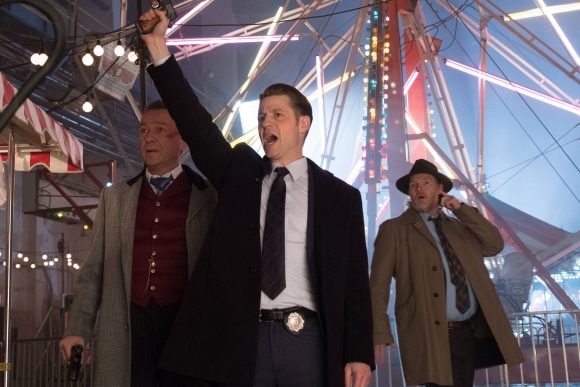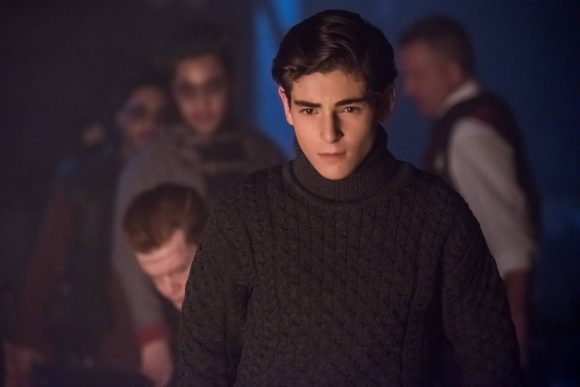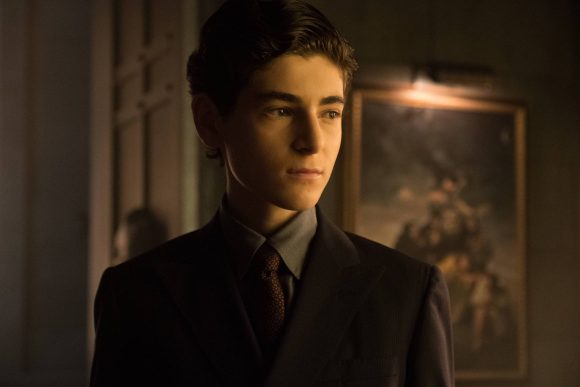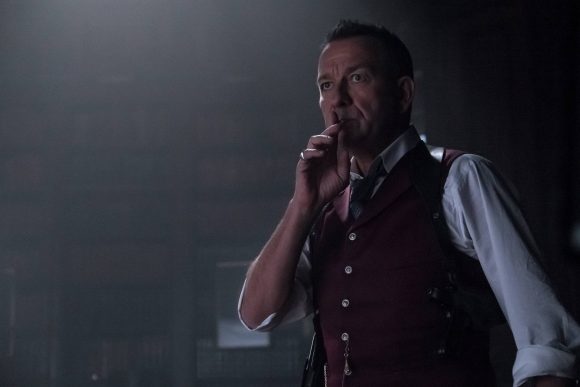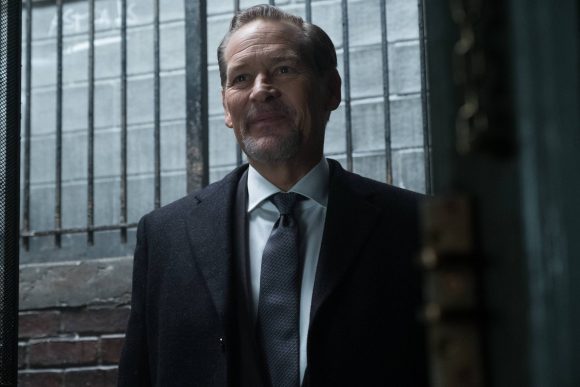 La série Gotham est diffusée chaque lundi sur la chaîne FOX, avec Ben McKenzie (Inspecteur James Gordon), Donal Logue (Harvey Bullock), Michael Chiklis (Capitaine Nathaniel Barnes), Sean Pertwee (Alfred Pennyworth), Robin Lord Taylor (Oswald Cobblepot/le Pingouin), Erin Richards (Barbara Kean), David Mazouz (Bruce Wayne) et Camren Bicondova (Selina Kyle/Catwoman).