Qui sont les Phorians ? Inutile de chercher dans vos comics, ce peuple extraterrestre n'existe pas ! En revanche, vous croiserez peut-être au cours de vos lectures les Euphorians. Originaires de la planète Euphorix, les Euphorians vivent dans une société matriarcale. Toute cette mythologie a été développée dans la série Omega Men, à travers le personnage de Kalista, une sorcière euphorianne. Présentement, qu'avez-vous pensé de cet épisode de Supergirl qui met à l'honneur James Olsen ? A vos claviers !
Supergirl – Saison 2 – Episode 20 – 'City of Lost Children' : Quand un extraterrestre attaque National City, Supergirl et le DEO découvrent qu'il s'agit d'un Phorian, une race habituellement pacifique avec des pouvoirs télékinétiques. Guardian piste le Phorian mais au lieu de tomber sur le coupable, il découvre un garçon effrayé nommé Marcus. Marcus ne fera confiance qu'à James, il revient donc au Guardian d'empêcher l'attaque de la ville. Le plan de Rhea prend forme.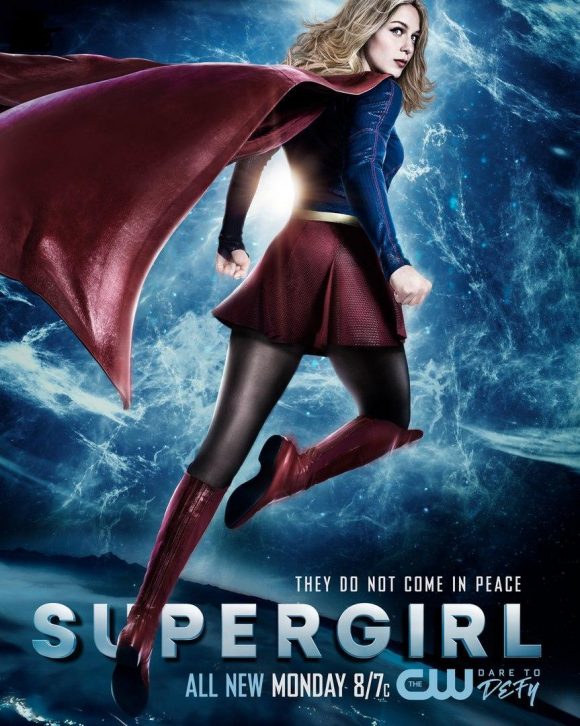 ————————————————–
Audience US : Première hausse depuis un mois ! Hier soir, l'épisode 'City of Lost Children' a rassemblé 1.88 million de téléspectateurs (contre 1.75 million la semaine dernière). C'est la meilleure audience depuis le 27 mars. Sur la cible des 18-49 ans, le show réalise un taux de 0.6% (en hausse de 0.1 point) [chiffres définitifs].
————————————————–
Supergirl – Saison 2 – Episode 21 – 'Resist' : Supergirl lutte pour savoir si elle doit, oui ou non, obéir aux ordres de la Présidente suite aux dernières actions de Rhea. Pendant ce temps, Cat Grant est de retour à National City.
La série Supergirl est diffusée chaque lundi sur la chaîne The CW, avec Melissa Benoist (Kara Danvers/Supergirl), Chyler Leigh (Alex Danvers), Jeremy Jordan (Winslow 'Winn' Schott), Mehcad Brooks (James Olsen), David Harewood (Hank Henshaw), Chris Wood (Mon-El), Dean Cain (Dr Jeremiah Danvers) et Helen Slater (Dr Eliza Danvers).