Et voici… l'affiche finale de The Punisher ! La série sera présentée samedi prochain à la Comic-Con de New York (23h15-00h45). On peut légitimement s'attendre à la projection du premier épisode. Et comme Netflix France organise un mystérieux événement intitulé 'La Nuit Noire' le même soir à Paris, on peut parier que ledit épisode sera également diffusé ici. Pour autant, cela veut-il dire que les treize épisodes seront prochainement disponibles ? Le magazine Total Film a évoqué la date du 13 octobre, mais rien n'est confirmé. A suivre…
Après avoir pris sa revanche sur ceux qui sont responsables de la mort de sa femme et de ses enfants, Frank Castle découvre un complot qui dépasse le monde criminel de New York. Aujourd'hui connu sous le nom de The Punisher, il doit découvrir la vérité sur des injustices qui affectent plus de monde que sa simple famille.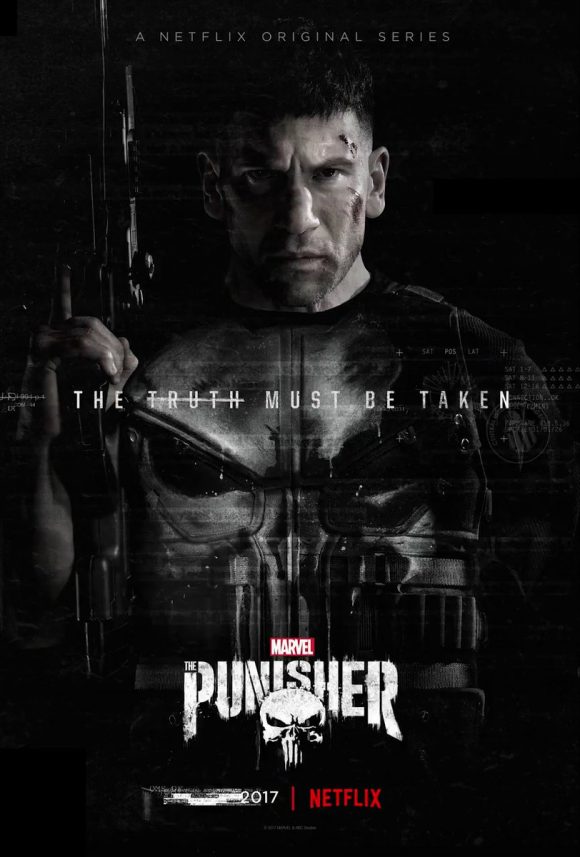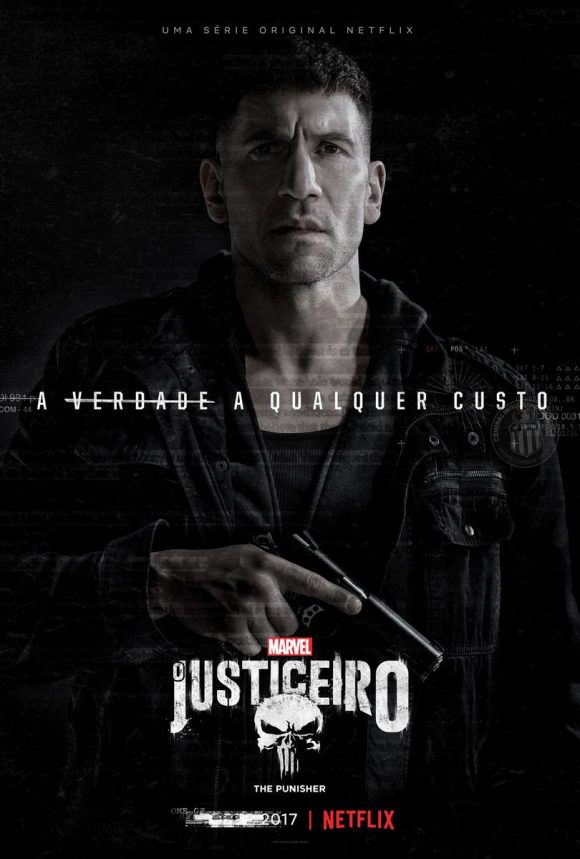 ————————————————————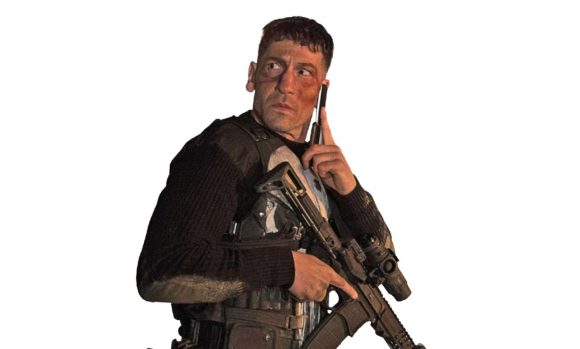 La série The Punisher sera mise en ligne en novembre 2017 sur Netflix (VF et VOST), avec Jon Bernthal (Frank Castle/The Punisher), Ben Barnes (Billy Russo), Ebon Moss-Bachrach (Micro), Amber Rose Revah (Dinah Madani), Daniel Webber (Lewis Walcott), Jason R. Moore (Curtis Hoyle), Paul Schulze (Rawlins), Jaime Ray Newman (Sarah Lieberman) et Michael Nathanson (Sam Stein).