Passer dans la même heure de l'annonce d'une nouvelle trilogie Star Wars aux images d'un épisode d'une série DC Comics… C'est l'essence même des Toiles Héroïques ! Quel choix et quelle chance nous avons, c'est magnifique. Tiens, une petite anecdote sympathique. Vous voyez la femme au chapeau, sur la sixième image ? Il s'agit d'Eleanor, alias Madame Elenor, alias [Nora Darhk, la fille de Damien Darhk]. Et il se trouve que dans la vraie vie, son interprète, Courtney Ford, est mariée à l'acteur qui est en armure juste en dessous… Brandon Routh (Ray Palmer/The Atom) !
Legends of Tomorrow – Saison 3 – Episode 6 – 'Helen Hunt' : Quand les Legends repèrent un anachronisme dans le Hollywood des années 1930, elles découvrent qu'il s'agit d'une Hélène de Troie déplacée dans le temps et qu'elle vient de déclencher une guerre entre deux studios de cinéma. Tandis que les Legends tentent de réparer l'Histoire et de renvoyer Hélène à l'Âge de Bronze, les choses se compliquent quand elles sont distraites par l'apparition d'un ancien ennemi. Sara considère une offre qui lui est faite, où les Legends ne se soucieraient plus des anachronismes. Pendant ce temps, Stein et Jax se retrouvent dans une situation inhabituelle.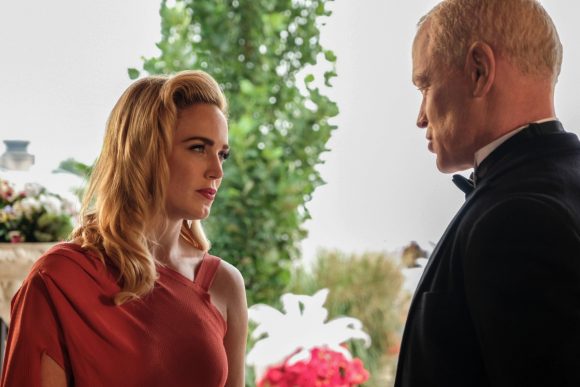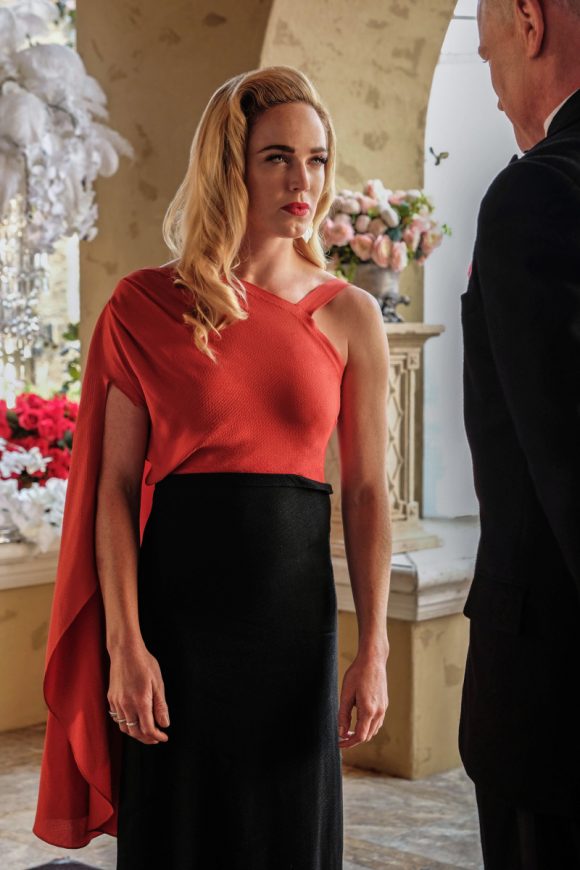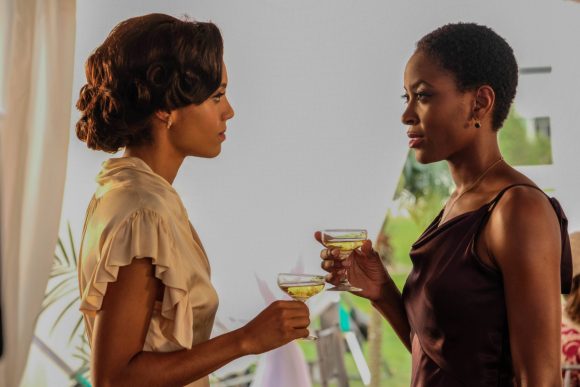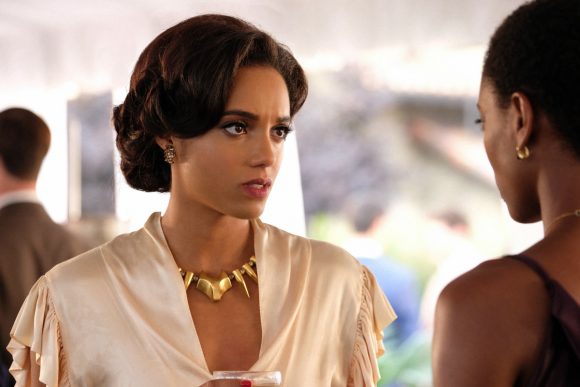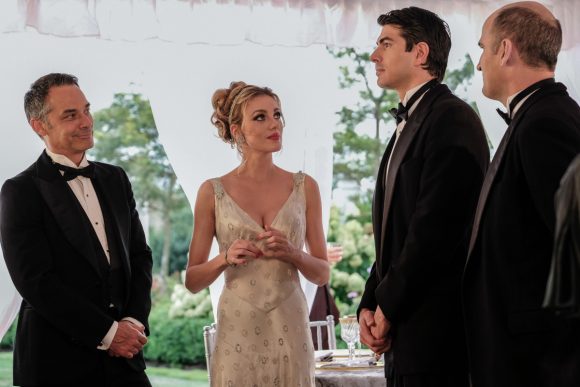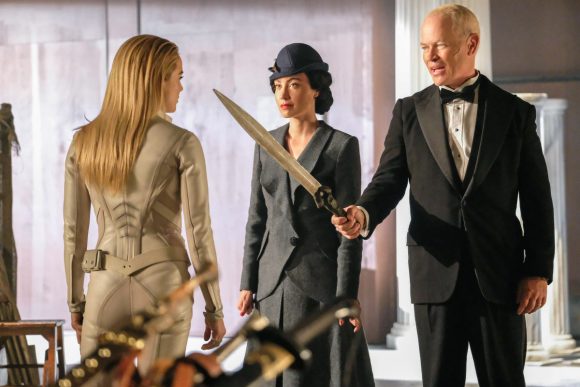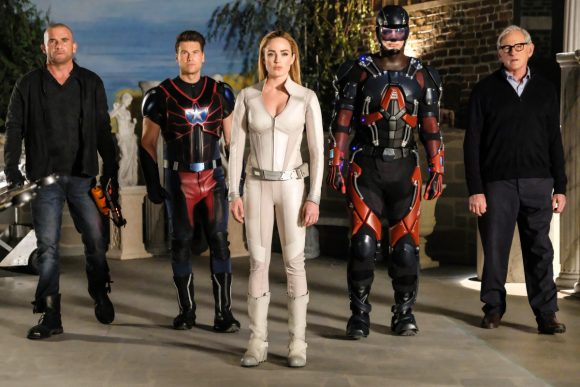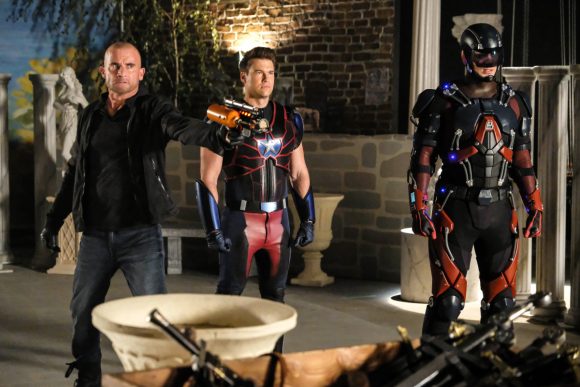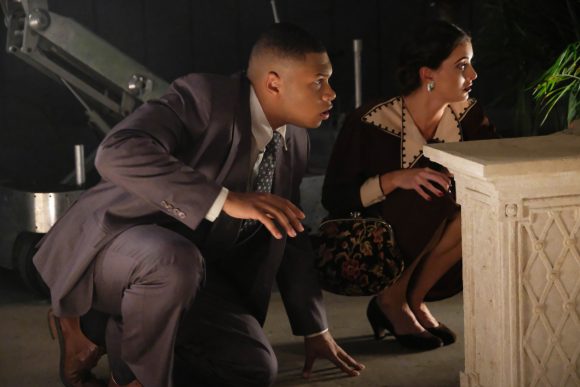 La série Legends of Tomorrow est diffusée chaque mardi sur la chaîne The CW, avec Caity Lotz (Sara Lance/White Canary), Brandon Routh (Ray Palmer/The Atom), Dominic Purcell (Mick Rory/Heat Wave), Victor Garber (Professeur Martin Stein), Franz Drameh (Jefferson 'Jax' Jackson/Firestorm), Nick Zano (Nate Heywood/Citizen Steel), Maisie Richardson-Sellers (Amaya Jiwe/Vixen) et Arthur Darvill (Rip Hunter).