Après Michonne dans Black Panther et Negan et Maggie dans Batman v Superman : L'aube de la justice (via Deadline)… C'est au tour de Cooper Andrews, l'interprète de Jerry dans The Walking Dead, de rejoindre une production super-héroïque ! L'acteur, vu également dans Halt and Catch Fire, a été choisi pour jouer le père adoptif de la maison où vit Billy Batson (un certain Victor Vasquez dans les comics les plus récents). L'histoire ne dit pas s'il ramènera dans ses bagages la tigresse Shiva pour jouer le tigre Tawky Tawny !
[Synopsis extrait des comics.] Billy Batson est un garçon têtu et arrogant, ballotté de famille d'accueil en famille d'accueil, jusqu'au jour où il est choisi par le sorcier Shazam, pour devenir le nouveau champion terrestre de la magie ! Mais le retour de Black Adam, ancien détenteur corrompu de ce pouvoir, le forcera à mûrir et assumer enfin ses responsabilités !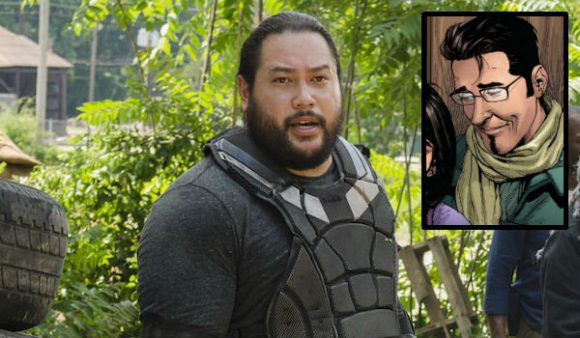 Shazam est réalisé par David F. Sandberg et sort aux Etats-Unis le 5 avril 2019, avec Asher Angel (Billy Batson/Shazam), Zachary Levi (Shazam), Grace Fulton (Mary Bromfield/Mary Marvel), Jack Dylan Grazer (Frederick 'Freddy' Freeman/King Shazam), Ian Chen (Eugene Choi) et Jovan Armand (Pedro Peña).