L'avant-première mondiale à Los Angeles (lundi), la projection presse à Paris (mardi), la sortie française (mercredi)… C'est ce qui s'appelle un calendrier serré ! Voici donc l'ultime article sur l'actualité d'Avengers : Infinity War, avec des dizaines de photos de la grande famille Marvel Studios. En bonus, la fameuse vidéo 'Thanos demande votre silence', une opération qui vise à éviter la diffusion des spoilers. (Avez-vous eu cette vidéo avant votre séance ?) Il sera intéressant de voir si l'initiative est renouvelée pour les prochains films !
Tandis que les Avengers et leurs alliés continuent de protéger le monde de menaces trop grandes pour un seul héros, un nouveau danger émerge des ombres cosmiques. Un despote intergalactique infâme, dont le but est de rassembler les six Pierres d'Infinité, des artefacts disposant d'un pouvoir inimaginable, et de les utiliser pour imposer sa volonté tordue à l'ensemble de la réalité. Tout ce que les Avengers ont combattu conduit à ce moment – le destin de la Terre et l'existence elle-même n'ont jamais été aussi incertains.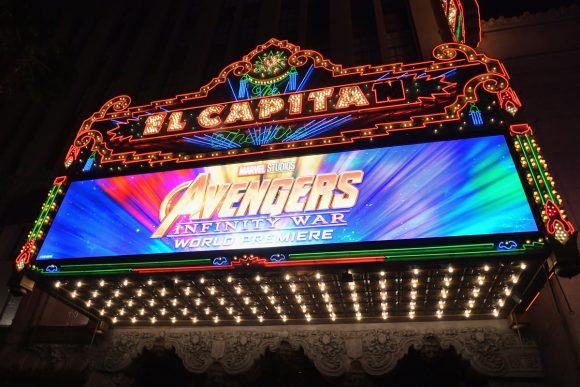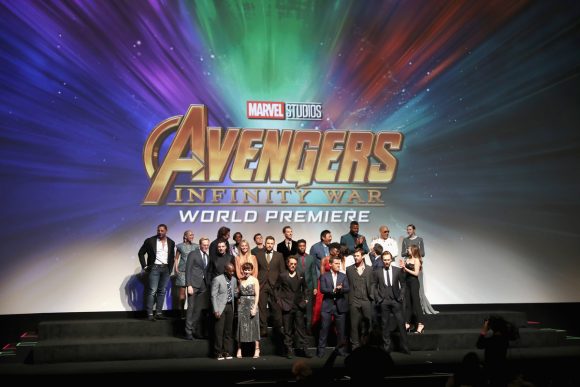 So sorry I couldn't be at the premiere last night!! I really wanted to, but my theater schudele wouldn't allow. From what I gather, it was an amazing night and I couldn't be more proud of @Russo_Brothers and everyone at @MarvelStudios for knocking ANOTHER one out of the park!

— Chris Evans (@ChrisEvans) 24 avril 2018
—————————————————————
—————————————————————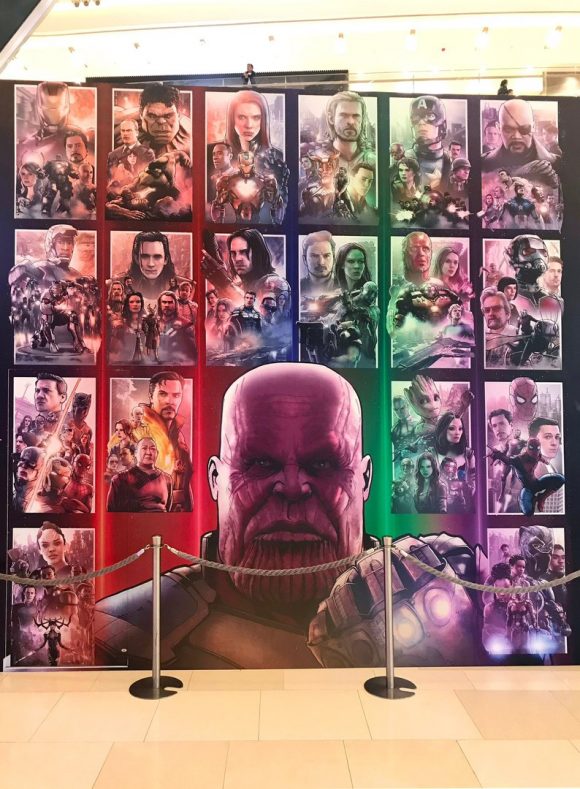 Avengers : Infinity War de Joe et Anthony Russo est sorti en France le 25 avril 2018, avec Chris Evans (Steve Rogers/Captain America), Robert Downey Jr. (Tony Stark/Iron Man), Chris Hemsworth (Thor), Mark Ruffalo (Bruce Banner/Hulk), Scarlett Johansson (Natasha Romanoff/Black Widow), Jeremy Renner (Clint Barton/Hawkeye), Chris Pratt (Peter Quill/Star-Lord), Zoe Saldana (Gamora) et Josh Brolin (Thanos).