Freedom Fighters : The Ray est de retour ! La saison 2 de la préquelle animée du crossover 'Crisis on Earth-X' vient d'être mise en ligne sur la plateforme CW Seed, sept mois après la diffusion de la saison 1. Pour rappel, cette web-série en douze épisodes raconte les première aventures de Ray Terrill, alias The Ray, le défenseur lumineux de la Terre-X. Mais après avoir vu l'extrait ci-dessous, on peut se poser de sérieuses questions sur la canonicité de l'ensemble (The Ray fait équipe avec la Team Arrow et la Team Flash comme si de rien n'était) ! On notera enfin que Megalyn Echikunwoke retrouve le rôle de Mari McCabe, alias Vixen, deux ans après Arrow…
Toute sa vie, Ray Terrill a combattu l'injustice, rêvant de faire une réelle différence comme son frère aîné, un Marine tué en Afghanistan. Un jour, il tombe sur un super-héros mourant d'une autre Terre et est stupéfait de découvrir que ce super-héros lui ressemble – parce que c'est lui ! Le Ray Terrill mourant de la Terre-X transfère son énergie photokinétique au Ray de cette Terre, faisant de lui un super-héros – The Ray. Cependant, Ray apprend rapidement qu'être un super-héros ne se résume pas à suspendre des criminels aux réverbères et se battre contre des robots géants. Alors que le Nazi New Reichsman de la Terre-X, mené par Overgirl, se rapproche, The Ray doit apprendre à maîtriser ses pouvoirs en se réconciliant avec son vrai soi, même si cela signifie aussi sortir du placard devant ses parents. Le sort de la Terre-X en dépend !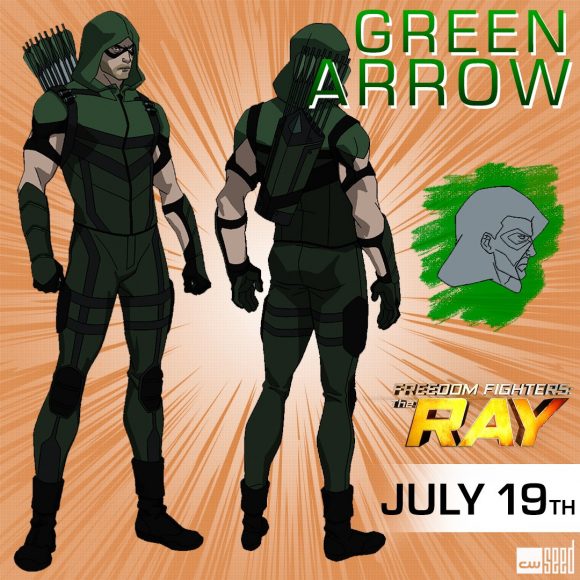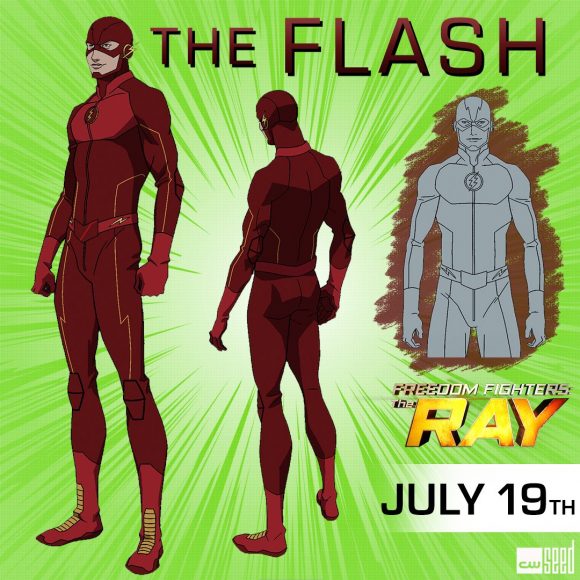 La saison 2 de la série Freedom Fighters : The Ray a été mise en ligne le 19 juillet 2018 sur la plateforme CW Seed, avec Russell Tovey (Ray Terrill/The Ray), Jason Mitchell (John Trujillo/Black Condor), Dilshad Vadsaria (Jenny Knight/Phantom Lady), Iddo Goldberg (Red Tornado), Carlos Valdes (Cisco Ramon/Vibe) et Melissa Benoist (Overgirl).