Où l'on prend des nouvelles de la série super-héroïque qui s'est achevée par le meilleur cliffhanger de la saison 2017/2018… Dans la saison 2 de Krypton, nous ferons la connaissance du célèbre mercenaire Lobo ! Voici la description du personnage : « Lobo vient de la paisible planète Czarnia, né diable au milieu d'une utopie. Traduit librement de sa langue maternelle, son nom signifie 'celui qui dévore vos entrailles et en tire un grand plaisir'. Adolescent, il a abattu à lui seul toute sa civilisation, devenant le dernier de sa race. Aujourd'hui, le mercenaire parcourt l'univers sur sa moto, se faisant payer pour ce qu'il aime le plus – le meurtre et le chaos. » Zut, Jason Momoa n'est pas libre !
Cette nouvelle saison débutera quatre à cinq mois après les événements de la saison 1. Seg-El sera toujours dans la Zone Fantôme. Nous voyagerons sur d'autres planètes, dont Colu, le monde de Brainiac. L'entourage d'Adam Strange sera introduit et les origines des divinités kryptoniennes Nightwing et Flamebird seront explorées. Un programme alléchant, après une saison 1 qui n'a cessé de monter en puissance ! PS : ne ratez pas le bêtisier et la rencontre de Seg-El avec son petit-fils…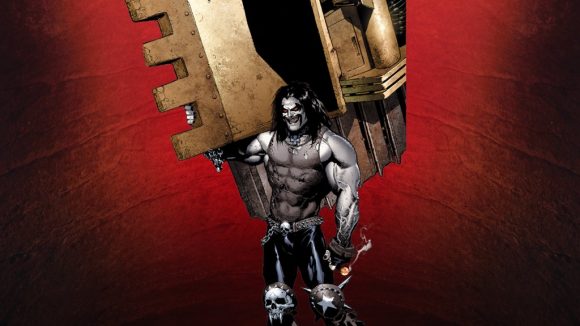 ——————————————————————-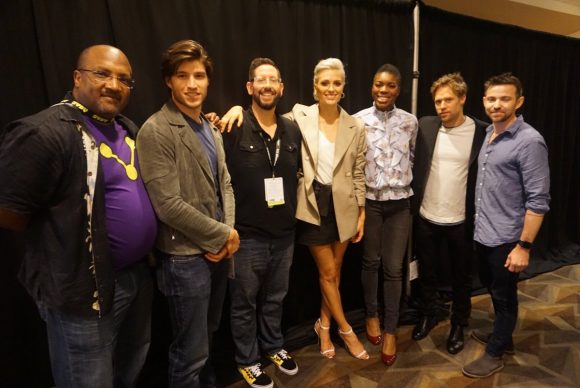 The people of #Krypton have a strange sense of humor. Check out the best outtakes and bloopers from Season 1. pic.twitter.com/YgjQ1FBUPc

— Krypton (@KryptonSYFY) 21 juillet 2018
This was so cool. Activating our heat vision for the photo seemed like a good idea at the time… #SDCC2018 pic.twitter.com/gbRT9N2a0k

— Cameron Cuffe (@thecameroncuffe) 21 juillet 2018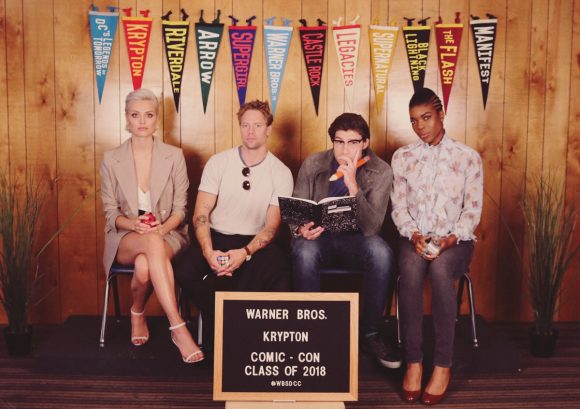 Après un season finale époustouflant qui a vu l'histoire de Krypton radicalement réécrite, le futur de Superman est plus que jamais menacé.
——————————————————————-
La série Krypton revient en 2019 sur la chaîne Syfy, avec Cameron Cuffe (Seg-El), Georgina Campbell (Lyta-Zod), Ann Ogbomo (Primus Jayna-Zod), Colin Salmon (Général Zod), Wallis Day (Nyssa-Vex), Elliot Cowan (Daron-Vex), Rasmus Hardiker (Kem), Aaron Pierre (Dev-Em) et Shaun Sipos (Adam Strange).