Black Lightning est de retour pour une saison 2 de 16 épisodes, soit trois de plus que la saison 1 ! S'agira-t-il d'une saison 2 à part entière ou plutôt de la seconde partie de la saison 1 ? L'avenir le dira. Pour ceux qui sont abonnés à Netflix, la mise en ligne de l'épisode de la semaine est toujours prévue en J+7 (donc le 16 octobre pour ce season premiere). Maintenant que ces différentes données ont été énoncées, comment jugez-vous cette reprise ? Tobias Whale est-il sur le point de nous faire une Wilson Fisk, en broyant méthodiquement la vie de Jefferson Pierce ?
Black Lightning – Saison 2 – Episode 1 – 'The Book Of Consequences : Chapter One : Rise of the Green Light Babies' : Jefferson Pierce et sa famille ont peut-être survécu à l'attaque de Tobias, mais ils ne sont pas encore sortis d'affaire. Préoccupé par la sécurité des étudiants de Garfield, le conseil d'administration envisage une motion pour fermer l'école, ce qui force Jefferson à rencontrer Napier Frank pour peser sur le vote. Jennifer lutte avec ses pouvoirs et ses actions ont des répercussions imprévues. Pendant ce temps, Anissa trouve une nouvelle façon de se battre pour Freeland. Enfin, Lynn poursuit sa quête, au grand désarroi de l'Agent Odell.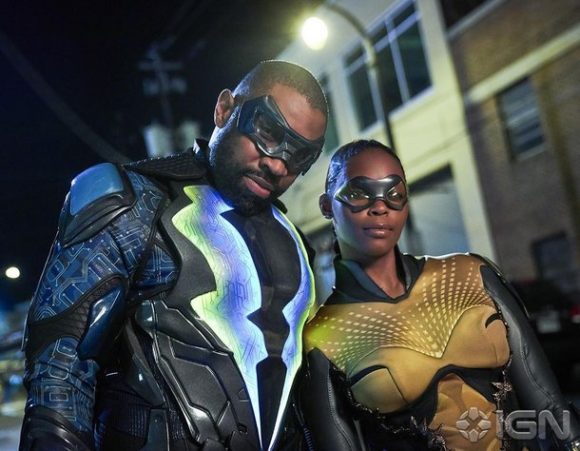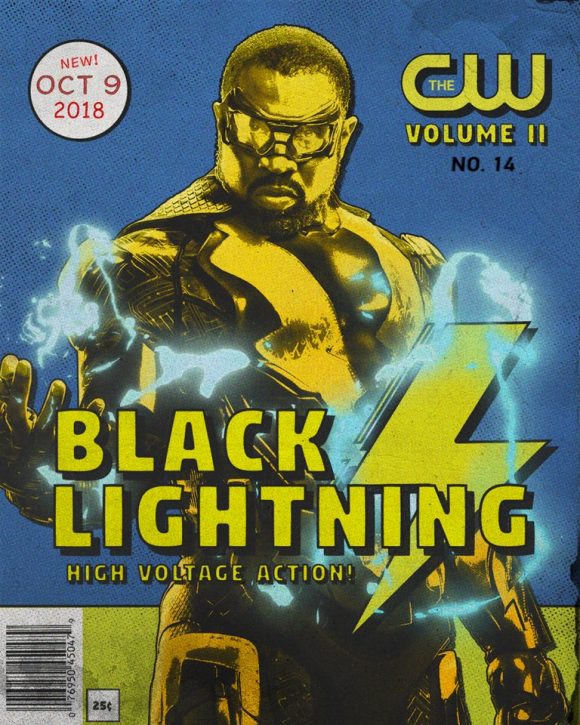 ————————————————–
Audience US : Rentrée des classes compliquée pour Jefferson Pierce… Hier soir, l'épisode 'The Book Of Consequences : Chapter One : Rise of the Green Light Babies' a séduit 1.16 million de téléspectateurs (contre 1.68 million pour le season finale). C'est de loin la plus mauvaise audience de la série (ancien record : 1.45 million). Sur la cible des 18-49 ans, le show ne fait pas des étincelles, avec un taux inédit de 0.4% (en baisse de 0.1 point) [chiffres définitifs].
————————————————–
Black Lightning – Saison 2 – Episode 2 – 'The Book of Consequences : Chapter Two: Black Jesus Blues' : Jefferson doit annoncer la nouvelle à ses étudiants et aux professeurs qu'il démissionne. Lutant avec sa nouvelle vie en tant que Painkiller, Kahlil rend visite à Jennifer dans l'espoir d'arranger les choses. Pendant ce temps, Tobias continue de dérouler son plan.
La série Black Lightning est diffusée chaque mardi sur la chaîne The CW, avec Cress Williams (Jefferson Pierce/Black Lightning), Christine Adams (Lynn Pierce), Nafessa Williams (Anissa Pierce/Thunder), China Anne McClain (Jennifer Pierce/Lightning), James Remar (Peter Gambi), Damon Gupton (Inspecteur William Henderson) et Marvin 'Krondon' Jones III (Tobias Whale).