Après un très chouette season premiere, tout le monde est bien sûr remonté à 'Blocked' pour la suite ! Mais avant, quelques références cachées issues du dernier épisode. Par exemple, Ryan Choi – qui conçu le nouveau costume de The Flash – est l'un des porteurs de l'armure The Atom. Actualité oblige, Batwoman participe désormais aux tragiques événements de 2024. Enfin, l'expression 'schway' vient du futur… et surtout de la série animée Batman Beyond. Question : pourquoi Iris déclare-t-elle « Nous avons notre fin heureuse. » alors que Barry lui a montré précédemment l'article concernant sa disparition ? Mémoire courte ou conviction qu'il ne s'agit que d'une disparition temporaire ?
The Flash – Saison 5 – Episode 2 – 'Blocked' : Tandis que Barry aide sa fille, Nora, à devenir un meilleur speedster, lui et la Team Flash traquent un méta qui vole des armes de haute technologie, et ils finissent par croiser la route d'un nouvel ennemi nommé Cicada, qui poursuit la même méta avec des intentions néfastes.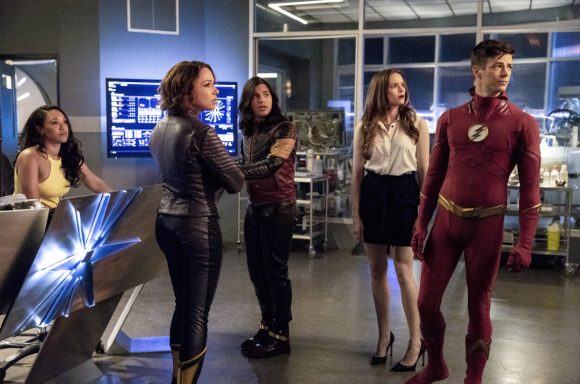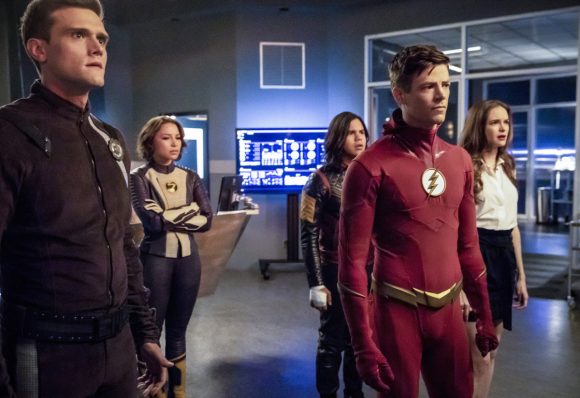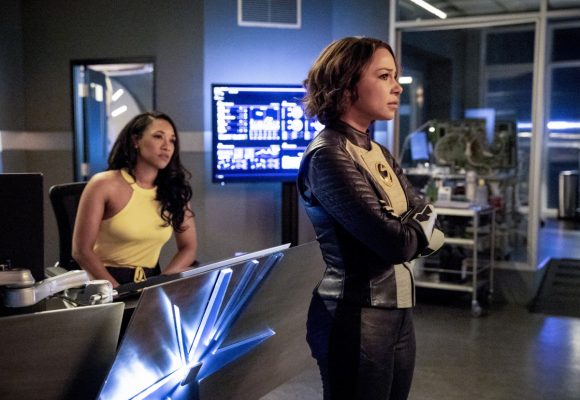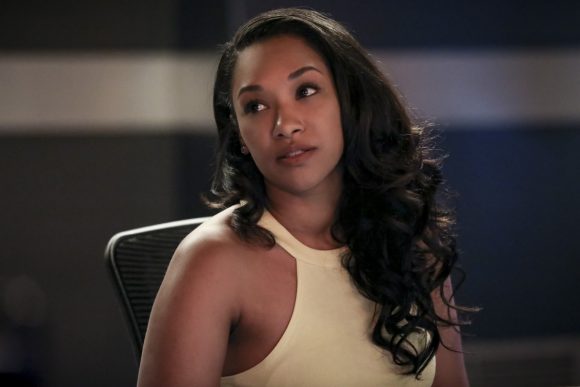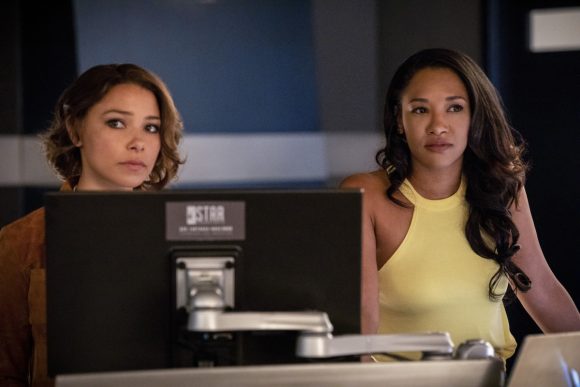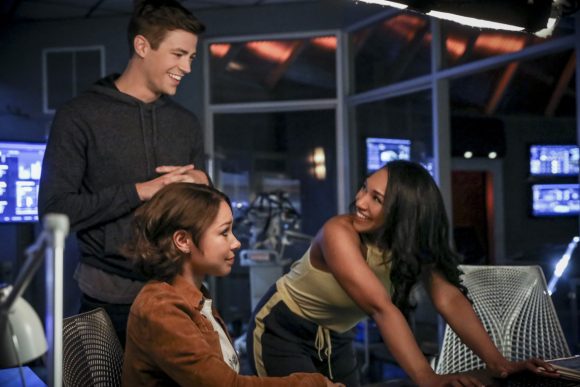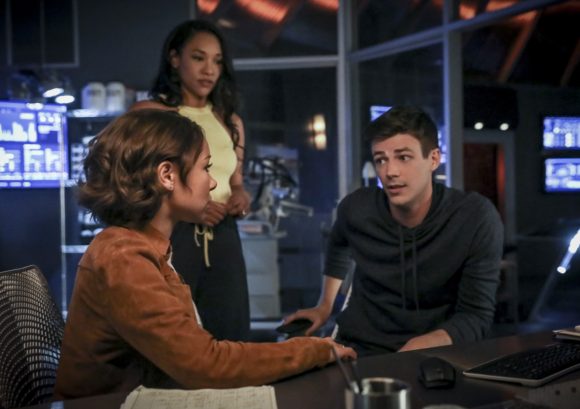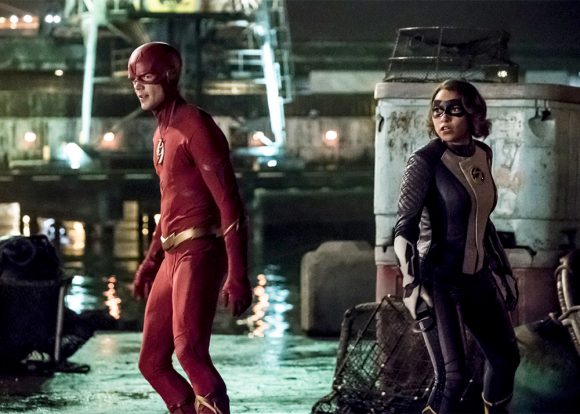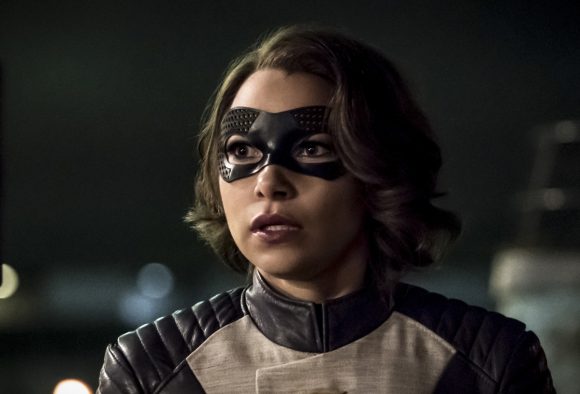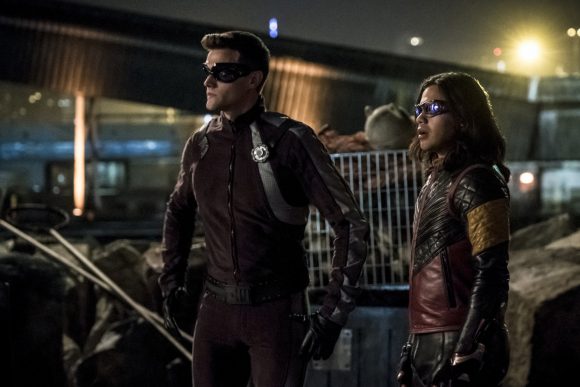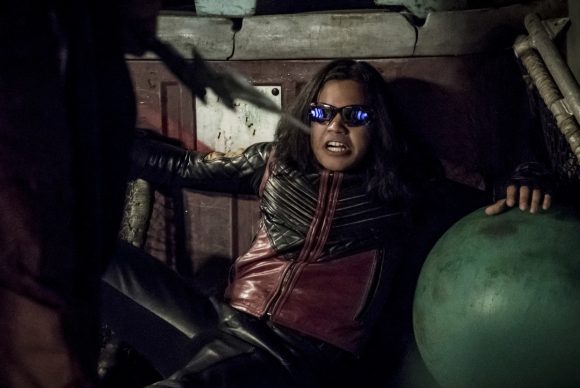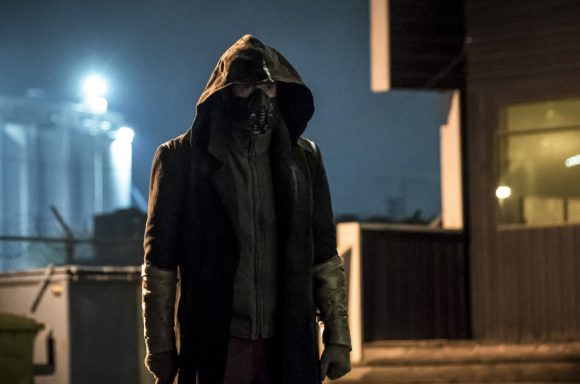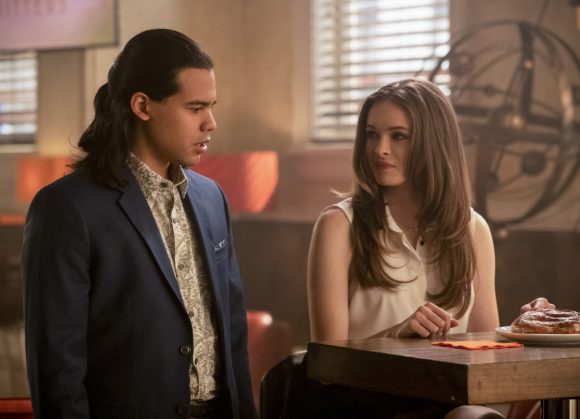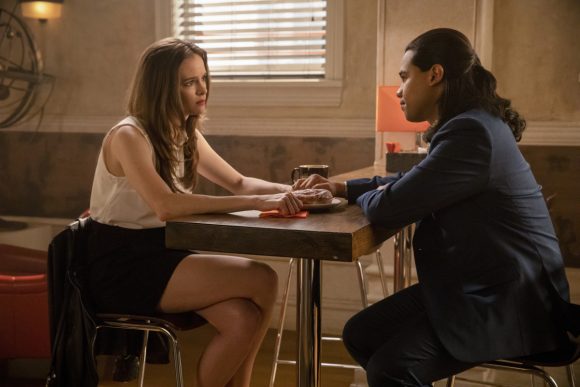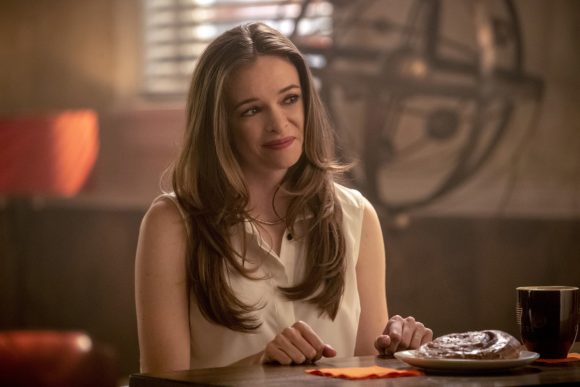 La série The Flash est diffusée chaque mardi sur la chaîne The CW, avec Grant Gustin (Barry Allen/The Flash), Candice Patton (Iris West), Carlos Valdes (Cisco Ramon/Vibe), Danielle Panabaker (Caitlin Snow/Killer Frost), Jesse L. Martin (Joe West), Tom Cavanagh (Harrison Wells), Hartley Sawyer (Ralph Dibny/Elongated Man) et Jessica Parker Kennedy (Nora West-Allen/XS).