Un épisode avec des marionnettes dès la troisième semaine ? Pas de doute, nous sommes bien dans Doom Patrol, soit la synthèse parfaite entre Legion et Legends of Tomorrow. En terme d'humour absurde, on touche au sublime. Et plus généralement, les dialogues sont vraiment savoureux. Rien que le coup de la téléportation et Animal-Vegetable-Mineral Man… Vous n'avez pas l'impression de voir Henry Cavill dans certaines scènes avec Matt Bomer ? Après deux épisodes de folie, la série garde-t-elle toujours le cap ? A vos claviers !
Doom Patrol – Saison 1 – Episode 3 – 'Puppet Patrol' : La Doom Patrol se rend au Paraguay où ils découvrent le médecin nazi qui a créé Mr. Nobody ainsi que la connexion entre The Chief et les deux méchants.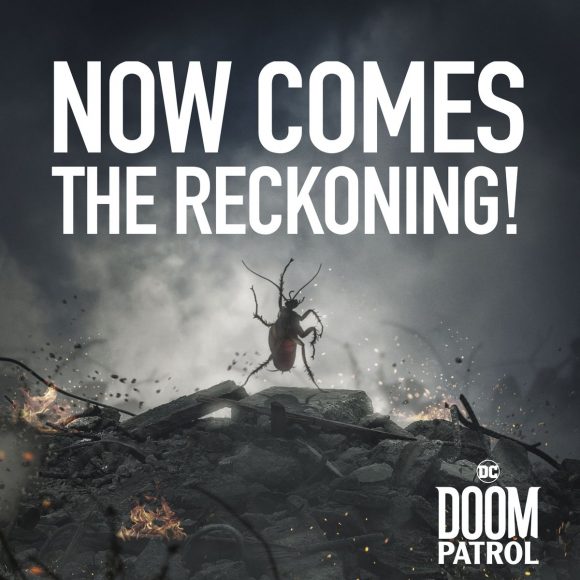 ————————————————–
Doom Patrol – Saison 1 – Episode 4 – 'Cult Patrol' : Alors que l'équipe récupère de son combat à Fuchtopia, Willoughby Kipling, un magicien et un vieil ami de Niles Caulder, recrute inopinément la Doom Patrol pour l'aider à empêcher la fin du monde en stoppant un culte nihiliste. Malheureusement, la Doom Patrol échoue et l'Apocalypse commence !
La série Doom Patrol est diffusée chaque vendredi sur la plateforme DC Universe, avec Timothy Dalton (Dr Niles Caulder/The Chief), Brendan Fraser (Cliff Steele/Robotman), Matt Bomer (Larry Trainor/Negative Man), April Bowlby (Rita Farr/Elasti-Woman), Diane Guerrero (Crazy Jane), Joivan Wade (Victor Stone/Cyborg) et Alan Tudyk (Eric Morden/Mister Nobody).