Un détail tout bête qui illustre la bonne santé actuelle de l'Univers Cinématographique DC Comics : le Blu-ray du dernier film est en mesure de proposer un extrait du prochain film ! Ci-dessous, vous trouverez donc un 'sneak peek' de Shazam présent dans les bonus d'Aquaman (précommande). Et pour ceux qui maîtrisent la langue de Shakespeare, le réalisateur David F. Sandberg et ses acteurs ont répondu à quelques questions sur Twitter (voir ci-dessous) !
Nous avons tous un super-héros en nous, il faut juste un peu de magie pour le faire ressortir. Dans le cas de Billy Batson, en criant un mot – SHAZAM ! -, ce garçon des rues adopté de 14 ans peut devenir le super-héros adulte Shazam, avec l'aimable autorisation d'un ancien sorcier. Encore un enfant au coeur – à l'intérieur d'un corps musclé et divin – Shazam se réjouit de cette version adulte de lui-même en faisant ce que n'importe quel adolescent ferait avec des super-pouvoirs : s'amuser avec ! Peut-il voler ? A-t-il une vision à rayon X ? Peut-il tirer des éclairs avec ses mains ? Peut-il sécher ses contrôles de sciences humaines ? Shazam entreprend de tester les limites de ses capacités avec l'insouciance joyeuse d'un enfant. Mais il devra maîtriser rapidement ces pouvoirs afin de combattre les forces mortelles du mal contrôlées par le Dr Thaddeus Sivana.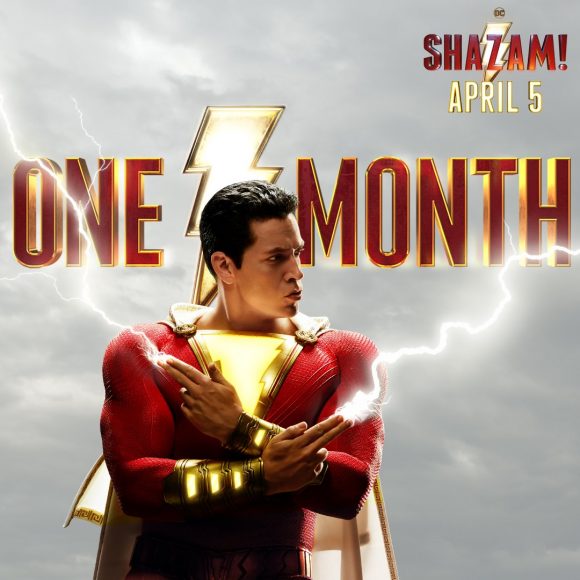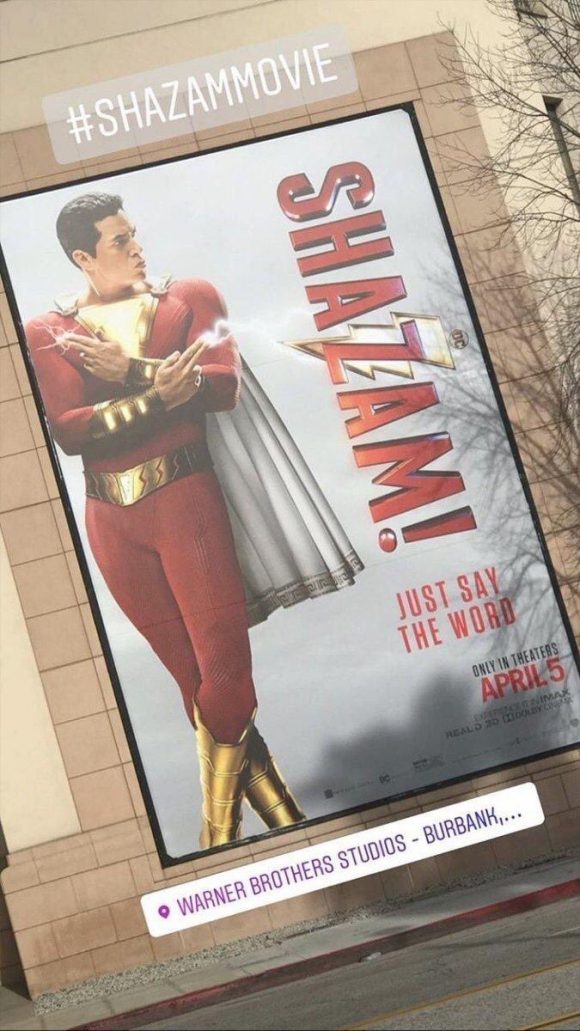 MY SONS pic.twitter.com/6WFByJ1yc4

— annika (@waynesbats) 5 mars 2019
THEYRE THE CUTEST THERE ARE TEARS IN MY EYES pic.twitter.com/ImwbgJDsaG

— annika (@waynesbats) 5 mars 2019
The director & cast of #SHAZAM are answering your questions now! #AskSHAZAM https://t.co/HHsE5gJYGk

— Shazam! Movie (@ShazamMovie) 5 mars 2019
Shazam est réalisé par David F. Sandberg et sort en France le 3 avril 2019, avec Asher Angel (Billy Batson), Zachary Levi (Shazam), Mark Strong (Docteur Thaddeus Sivana), Jack Dylan Grazer (Frederick 'Freddy' Freeman/King Shazam), Grace Fulton (Mary Bromfield/Mary Marvel), Faithe Herman (Darla Dudley), Ian Chen (Eugene Choi) et Jovan Armand (Pedro Peña).