Joyeux Star Wars Day (« May the 4th be with you. ») ! Pour l'occasion, Lucasfilm vient de dévoiler le contenu du programme Journey to Star Wars : The Rise of Skywalker (Voyage vers Star Wars : L'Ascension de Skywalker), soit tous les romans, comics et beaux livres liés au futur film. Et cette fois, ce n'est pas du chiqué, puisqu'il y a une ellipse à combler entre les deux derniers épisodes de la saga ! Tous ces titres paraîtront cette année aux Etats-Unis et – comme c'est le cas depuis 2015 – nous pouvons bien sûr compter sur les éditeurs français pour une publication aussi rapide que possible.
On commence avec le roman adulte Resistance Reborn de Rebecca Roanhorse (12 novembre) : « Poe Dameron, le Général Leia Organa, Rey et Finn doivent lutter pour reconstruire la Résistance après leur défaite face au Premier Ordre. » Vient ensuite le roman young adult Force Collector de Kevin Shinick : « Juste avant Le Réveil de la Force, un adolescent agité cherche à découvrir quelle est le lien entre ses mystérieux pouvoirs de la Force et les légendaires Jedi, et ce que la Force lui réserve. » Apparemment, il s'agit d'un personnage inédit (un des premiers membres du futur Ordre Skywalker, Nouvel Ordre Jedi ?). C'est étonnant dans la mesure où c'est typiquement une histoire que l'on s'attend à lire sur un Luke Skywalker post-Retour du Jedi ou un Ben Solo pré-Le Réveil de la Force. Symbole de son importance (?), ce roman paraîtra en France en décembre…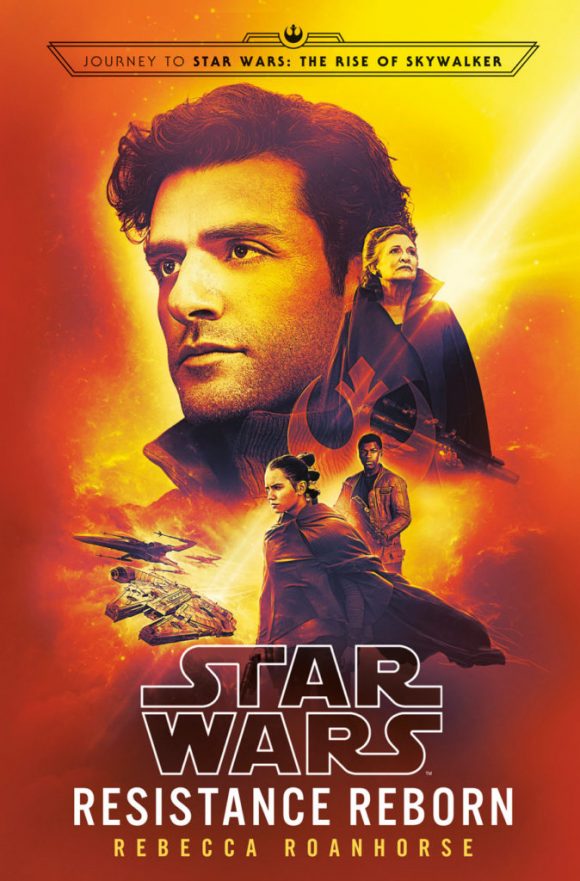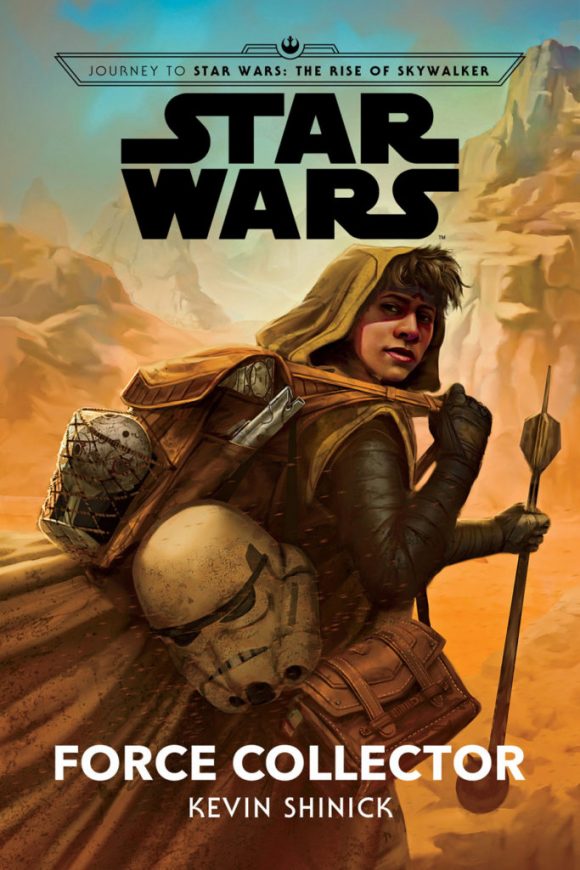 On passe ensuite au roman jeunesse Spark of the Resistance de Justina Ireland (4 octobre) : « Quand un appel de détresse est envoyé depuis la planète isolée Minfar, les héros de la Résistance Rey, Poe et Rose répondent à l'appel ! Ensemble, ils vont affronter un bataillon du Premier Ordre, des créature volantes terrifiantes, et une arme qui pourrait changer le cours de la guerre ! » Puis à la mini-série de comics Allegiance d'Ethan Sacks et Luke Ross (octobre) : « En fuite depuis la destruction de la Base Starkiller, le Général Leia et la poignée restante de la Résistance ont à peine réussi à survivre, et encore moins à riposter contre les forces supérieures du Premier Ordre. A court d'options, Leia décide de se tourner vers ses anciens alliés, les Mon Calamari, dont les chantiers navals ont autrefois alimenté l'Alliance Rebelle. » Enfin, nous avons une bien belle couverture pour l'artbook du film !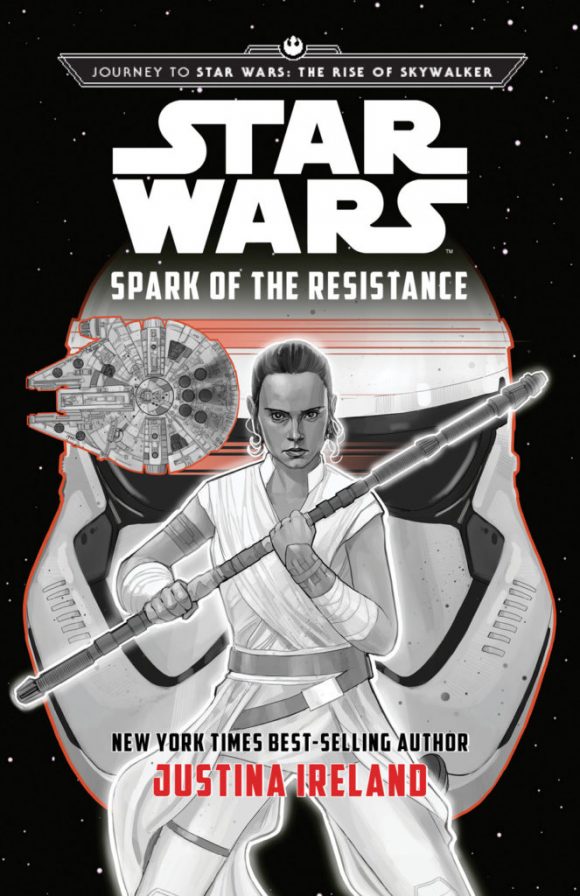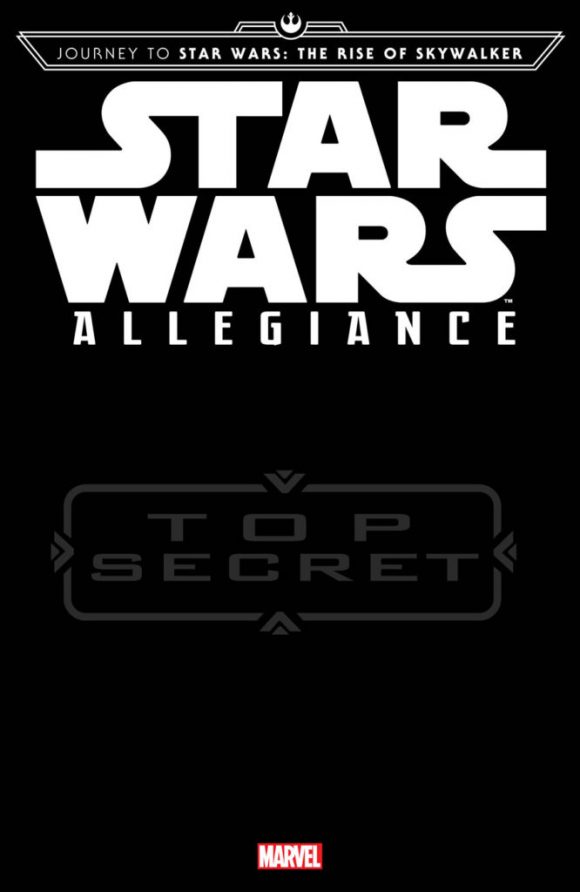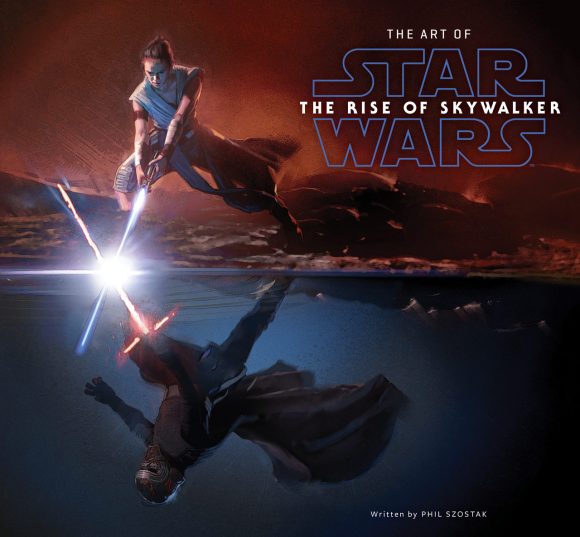 Star Wars : Episode IX est réalisé par J.J. Abrams et sort en France le 18 décembre 2019, avec Daisy Ridley (Rey), Adam Driver (Ben Solo/Kylo Ren), John Boyega (Finn), Oscar Isaac (Poe Dameron), Kelly Marie Tran (Rose Tico), Domhnall Gleeson (Armitage Hux), Lupita Nyong'o (Maz Kanata), Mark Hamill (Luke Skywalker), Carrie Fisher (Leia Organa) et Billy Dee Williams (Lando Calrissian).