Fans de Heroes, cet article est pour vous ! Sendhil Ramamurthy, le Mohinder Suresh de la série, jouera le premier grand méchant de la saison 6 de The Flash : le Docteur Ramsey Rosso, alias Bloodwork. Ancien collègue de Caitlin Snow, ce médecin de génie commence à défier les lois de la nature, ce qui va le conduire sur un sombre chemin. Dans les comics, Bloodwork dispose d'un contrôle total sur le sang. Il y aura un autre grand méchant dans la seconde partie de la saison, après 'Crisis on Infinite Earths', ce qui est plutôt une bonne nouvelle (#StopLaDilution) ! Tom Cavanagh jouera trois personnages différents cette saison : un Harrison Wells décrit comme sensuel ; Eobard Thawne/Reverse Flash ; et Pariah, un scientifique qui a un rôle essentiel à jouer dans le méga-crossover. Le retour de Wally West/Kid Flash a également été annoncé. Avec Barry, il combattra l'un des plus grands méchants de la mythologie The Flash. Nous rencontrerons Sue, la future femme de Ralph Dibny, ainsi que la famille de ce dernier. Enfin, Danielle Panabaker repassera derrière la caméra pour réaliser un épisode…
Barry Allen a vécu une vie normale en tant que policier scientifique perpétuellement en retard au sein du Central City Police Department. La vie de Barry a changé pour toujours quand l'accélérateur de particules de S.T.A.R. Labs a explosé, créant un orage de matière noire qui a frappé Barry, lui conférant une super-vitesse et faisant de lui l'homme le plus rapide du monde – The Flash. Pensant pouvoir profiter, lui et sa femme Iris West-Allen, d'être nouvellement mariés, ils découvrent que leur future fille Nora West-Allen, qui est un speedster connu sous le nom de XS, a voyagé dans le temps pour se battre héroïquement aux côtés de son père et arrêter le vilain que The Flash est destiné à ne jamais vaincre, le méta-tueur en série Cicada. The Flash et XS peuvent compter sur l'aide de la Team Flash, qui comprend les super-héros Caitlin Snow, Cisco Ramon, Ralph Dibny, le maître-détective Sherloque Wells, le père adoptif de The Flash, Joe West, et sa petite amie Cecile Horton, pour enfin arrêter Cicada, sauver l'héritage de The Flash et découvrir la vérité sur le cerveau maléfique qui tire les ficelles à travers le temps.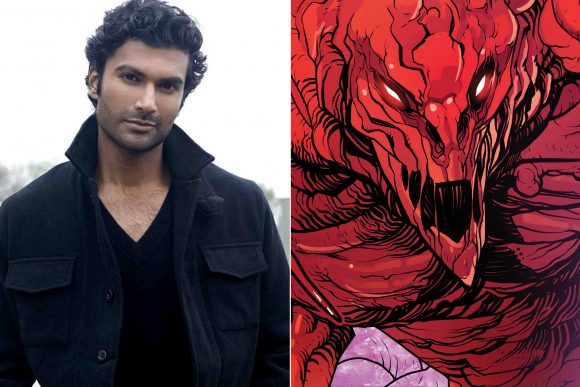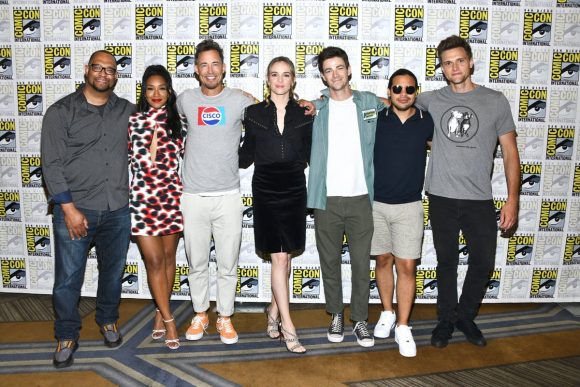 La série The Flash revient le 8 octobre 2019 sur la chaîne The CW, avec Grant Gustin (Barry Allen/The Flash), Candice Patton (Iris West), Carlos Valdes (Cisco Ramon/Vibe), Danielle Panabaker (Caitlin Snow/Killer Frost), Hartley Sawyer (Ralph Dibny/Elongated Man), Jesse L. Martin (Joe West), Danielle Nicolet (Cecile Horton), Tom Cavanagh (Wells) et Jessica Parker Kennedy (Nora West-Allen/XS).