The Falcon and The Winter Soldier, Black Widow… Pourquoi s'arrêter là ? On poursuit sur notre lancée avec un premier aperçu officiel de WandaVision ! Bienvenue dans la vie rêvée de Wanda Maximoff, avec son mari modèle, la Vision. Tout va bien dans le meilleur des mondes… à un détail près.
On distingue deux ombres, à gauche du synthézoïde. Scarlet Witch avec son serre-tête iconique et la Vision avec sa pierre au milieu du front ! On retrouve donc l'atmosphère des années 1950, promise depuis le début du projet. WandaVision est en effet décrite comme une série mi-épique, mi-sitcom à la Dick Van Dyke Show. Cela s'annonce complètement unique et c'est tant mieux !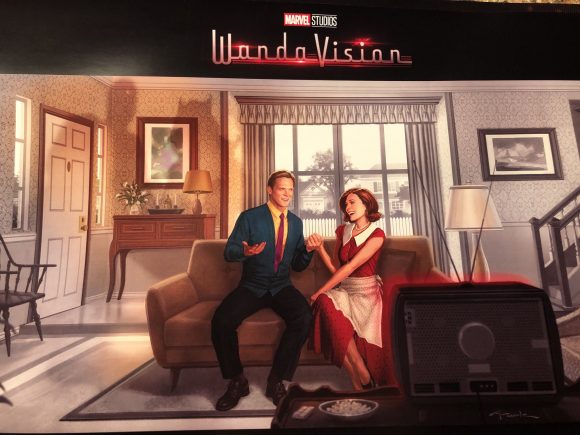 La série WandaVision sera diffusée au printemps 2021 sur la plateforme Disney+, avec Elizabeth Olsen (Wanda Maximoff/Scarlet Witch), Paul Bettany (la Vision), Teyonah Parris (Monica Rambeau), Kat Dennings (Darcy Lewis), Randall Park (Jimmy Woo) et Kathryn Hahn.