Notre collection s'agrandit ! Après celui de Supergirl et de The Flash, voici le poster de la saison 3 de Black Lightning. Soit notre premier aperçu du nouveau costume de Jefferson Pierce ! Une belle surprise après seulement deux demi-saisons. Difficile de juger pour l'instant, puisque notre héros est en partie caché par sa super-famille. Heureusement, une image plus nette circule ! On notera au passage qu'Anissa a définitivement troqué le costume de la super-héroïne Thunder pour celui – plus discret – de la justicière Blackbird (l'alias existe dans les comics, mais le personnage n'a aucun rapport avec elle)…
Black Lightning – Saison 3 – Episode 1 – The Book of Occupation : Chapter One – Birth of Blackbird' : Nous retrouvons Jefferson Pierce dans une situation inédite, entre les mains de l'ASA avec sa femme Lynn, alors que l'Agent Odell resserre son emprise sur la famille Pierce, laissant Jennifer abandonnée et Freeland sans Black Lightning et Thunder. Mais Anissa défie secrètement Odell avec son alter ego Blackbird avec le soutien tactique et technique de Gambi.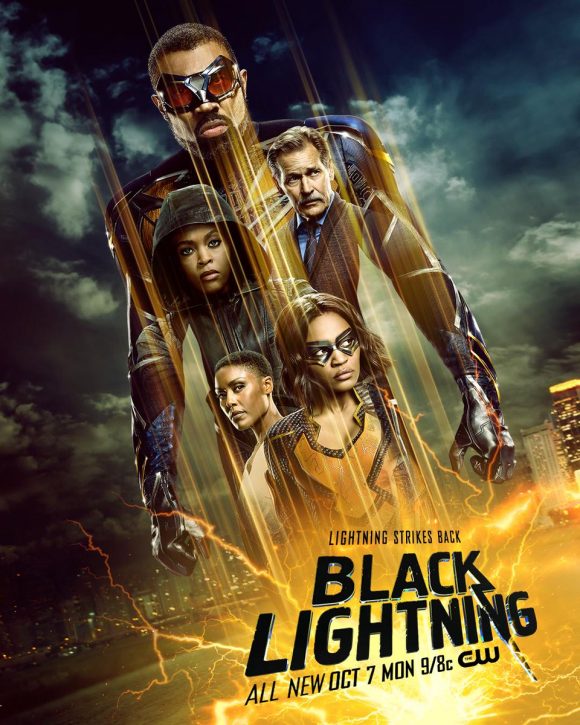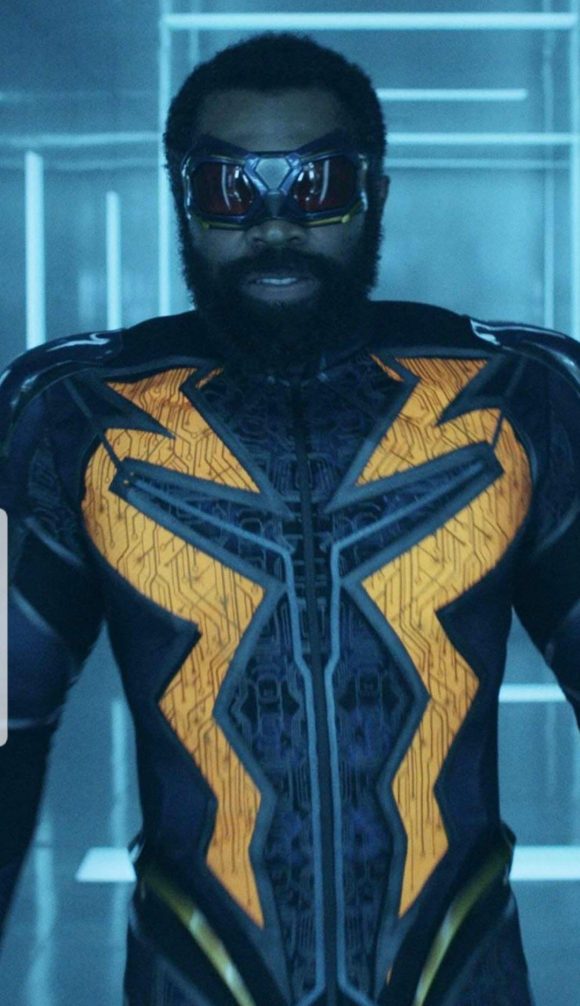 La série Black Lightning revient le 7 octobre 2019 sur la chaîne The CW, avec Cress Williams (Jefferson Pierce/Black Lightning), Christine Adams (Lynn Stewart), Nafessa Williams (Anissa Pierce/Thunder), China Anne McClain (Jennifer Pierce/Lightning), James Remar (Peter Gambi), Damon Gupton (William Henderson), Marvin 'Krondon' Jones III (Tobias Whale) et Jordan Calloway (Khalil Payne/Painkiller).