Commencer la semaine avec du Black Sabbath ? Ça réveille ! Comme 300 : La naissance d'un empire il y a quelques années, la bande annonce de The King's Man : Première mission utilise le morceau 'War Pigs' pour rythmer sa présentation. A l'instar de l'excellente série Pennyworth, nous avons donc Matthew Vaughn qui s'amuse avec l'Histoire dans cette préquelle de Kinsgman : Services secrets, qui a l'air bien plus intéressante que Kingsman : Le Cercle d'or. Reste à savoir si Walt Disney Studios voudra maintenir en vie l'Univers Cinématographique Kingsman après la sortie de ce nouvel opus…
Lorsque les pires tyrans et génies criminels de l'Histoire se réunissent pour planifier l'élimination de millions d'innocents, un homme se lance dans une course contre la montre pour contrecarrer leurs plans. Découvrez les origines de la toute première agence de renseignement indépendante.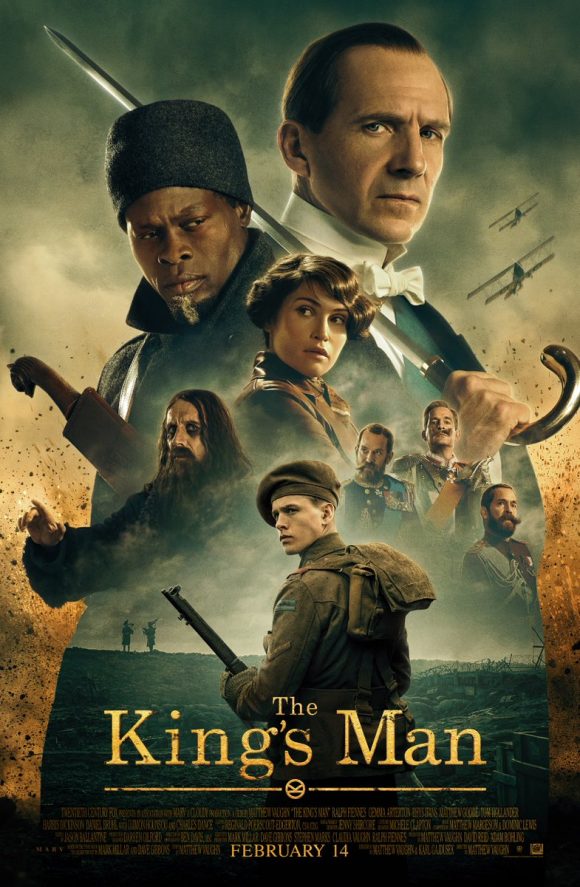 The King's Man est réalisé par Matthew Vaughn et sort en France le 12 février 2020, avec Harris Dickinson (Conrad), Ralph Fiennes (le duc d'Oxford), Gemma Arterton (Mata Hari), Rhys Ifans (Grigori Raspoutine), Matthew Goode (Tristan), Tom Hollander (George V/Guillaume II/Nicolas II), Daniel Brühl (Erik Jan Hanussen), Djimon Hounsou (Neil Kenlock), Charles Dance (Douglas Haig), Stanley Tucci (Merlin) et Aaron Taylor-Johnson (Lee Unwin).