Un Esprit de Vengeance se joint à la réunion super-héroïque de cette fin d'année (via IGN) ! Stephen Lobo (Continuum, Smallville) a été choisi pour jouer l'Inspecteur Jim Corrigan, alias le Spectre, dans 'Crisis on Infinite Earths'. Problème, celui qui incarne sur Terre la colère de Dieu est déjà apparu sous les traits d'Emmett J. Scanlan dans Constantine. Alors, est-ce un changement d'acteur ou une version alternative du personnage ? L'avenir le dira. En attendant, on appréciera la blague : Stephen Lobo succède à Emmett J. Scanlan, qui n'était autre que… l'interprète de Lobo dans Krypton !
Arrow/The Flash/Supergirl/Batwoman/Legends of Tomorrow – 'Crisis on Infinite Earths' : [Synopsis extrait des comics] L'Anti-Monitor mène ses troupes de soldats d'ombre de dimensions en dimensions afin de détruire les univers parallèles et de s'alimenter de ses énergies perdues. Son double positif, le Monitor réunit une assemblée de héros de différentes Terres afin de stopper son avancée, mais même les plus puissants des surhommes ne peuvent rien face à la vague d'antimatière qui fond sur eux. Des mondes vont vivre… des mondes vont mourir… et l'univers DC ne sera plus jamais le même !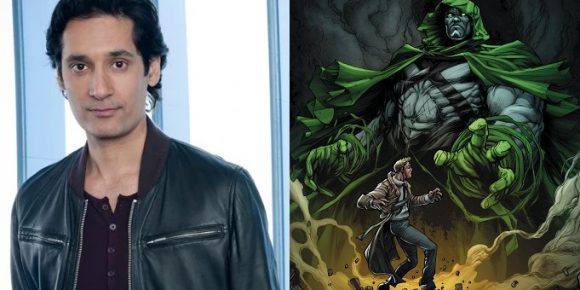 Le crossover Crisis on Infinite Earths sera diffusé en 2019 et en 2020 sur la chaîne The CW, dans Supergirl (8 décembre, 5×08), Batwoman (9 décembre, 1×08), The Flash (10 décembre, 6×08), Arrow (14 janvier, 8×08) et Legends of Tomorrow (14 janvier, 5×00).