Pourquoi se contenter de jouer deux personnages – un Harrison Wells inédit et Reverse Flash – quand on peut en jouer un troisième ? Comme annoncé à la Comic-Con de San Diego, Tom Cavanagh incarnera Kell Mossa, alias Pariah, dans le méga-crossover 'Crisis on Infinite Earth'. Voici donc notre premier aperçu officiel de ce scientifique en armure (via KSite). Dans les comics, les expériences de Pariah ont des résultats catastrophiques sur le multiverse. Sauvé par le Monitor, il est ensuite capable de voyager de terre en terre…
Arrow/The Flash/Supergirl/Batwoman/Legends of Tomorrow – 'Crisis on Infinite Earths' : [Synopsis extrait des comics] L'Anti-Monitor mène ses troupes de soldats d'ombre de dimensions en dimensions afin de détruire les univers parallèles et de s'alimenter de ses énergies perdues. Son double positif, le Monitor réunit une assemblée de héros de différentes Terres afin de stopper son avancée, mais même les plus puissants des surhommes ne peuvent rien face à la vague d'antimatière qui fond sur eux. Des mondes vont vivre… des mondes vont mourir… et l'univers DC ne sera plus jamais le même !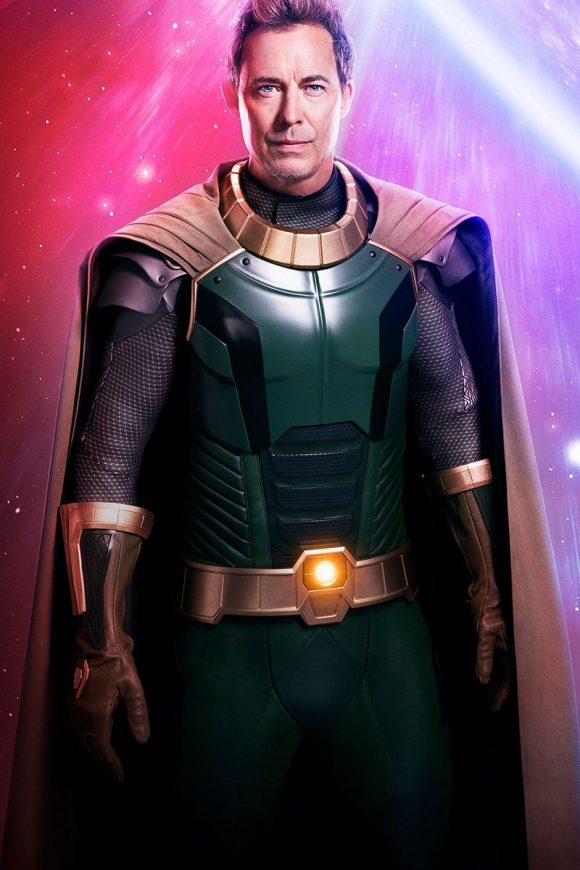 Le crossover Crisis on Infinite Earths sera diffusé en 2019 et en 2020 sur la chaîne The CW, dans Supergirl (8 décembre, 5×08), Batwoman (9 décembre, 1×08), The Flash (10 décembre, 6×08), Arrow (14 janvier, 8×08) et Legends of Tomorrow (14 janvier, 5×00).