Après une saison 5 très moyenne, The Flash est de retour ! En fil rouge cette année, les fameux cinq mots qui ont été teasés dès le tout premier épisode de la série : « Flash Missing, Vanishes In Crisis » (25 avril 2025, 2019)… Autant dire que Barry Allen devrait être l'un des personnages les plus impactés par 'Crisis on Infinite Earths' ! Bref, qu'avez-vous pensé de ce season premiere ? Le Docteur Ramsey Rosso a-t-il le potentiel pour être un bon méchant de première moitié de saison ? Quelqu'un est-il encore capable de retracer les différentes étapes de la dynamique Caitlin Snow/Killer Frost ? A vos claviers !
The Flash – Saison 6 – Episode 1 – 'Into The Void' : Alors que Barry et Iris doivent composer avec la perte déchirante de leur fille, Nora, l'équipe fait face à sa plus grande menace à ce jour – une menace qui pourrait détruire tout Central City. Pendant ce temps, Killer Frost frôle la mort, ce qui se traduit par une nouvelle dynamique inattendue qui va changer pour toujours sa relation avec Caitlin.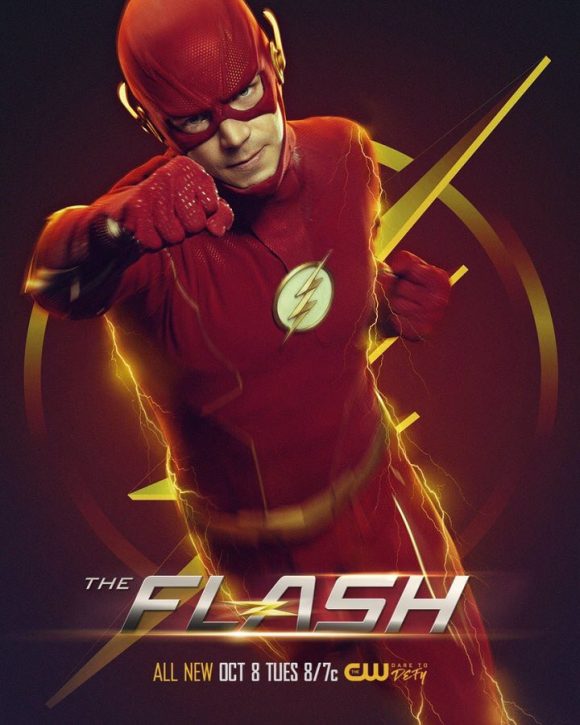 ————————————————–
Audience US (chiffres définitifs) : Barry Allen maintient son rythme de départ… Hier soir, l'épisode 'Into The Void' a été suivi par 1.62 million de téléspectateurs, avec un taux de 0.6% sur la cible préférée des annonceurs, les 18-49 ans. Il s'agit donc d'un résultat comparable à celui du dernier season finale (1.53 million/0.6%).
————————————————–
The Flash – Saison 6 – Episode 2 – 'A Flash of the Lightning' : Face à l'annonce de sa mort imminente, la résilience de Barry prend un coup alors qu'il se bat pour lutter contre le destin. Pendant ce temps, la carrière de Cecile en tant que procureur de district entre en conflit avec son identité quand elle croise la route d'un méchant méta-humain.
La série The Flash est diffusée chaque mardi sur la chaîne The CW, avec Grant Gustin (Barry Allen/The Flash), Candice Patton (Iris West), Carlos Valdes (Cisco Ramon/Vibe), Danielle Panabaker (Caitlin Snow/Killer Frost), Hartley Sawyer (Ralph Dibny/Elongated Man), Jesse L. Martin (Joe West), Danielle Nicolet (Cecile Horton) et Tom Cavanagh (Wells).