Rions un peu avec The Boys. Si Aquaman est désormais pris au sérieux par une bonne partie du public, il n'en est pas de même pour The Deep… et ce n'est pas l'extrait du jour qui va arranger sa réputation ! Vous trouverez donc ci-dessous le très long panel de la Comic-Con@Home, ainsi que ce fameux extrait qui ne fait pas dans la dentelle. Grâce à la hausse budgétaire, au-revoir les dauphins, place au niveau supérieur ! PS : à la non-surprise générale, le show est officiellement renouvelé pour une saison 3, dont le tournage est en principe prévu début 2021…
The Boys est une variation irrévérencieuse sur des super-héros, aussi connus que des vedettes, aussi influents que des politiciens et aussi révérés que des dieux, qui abusent de leurs super-pouvoirs au lieu de faire le bien. Les sans pouvoir affrontent les surpuissants dans The Boys, qui nous entraîne dans une quête héroïque pour dévoiler la vérité sur les Sept et le redoutable soutien de Vought.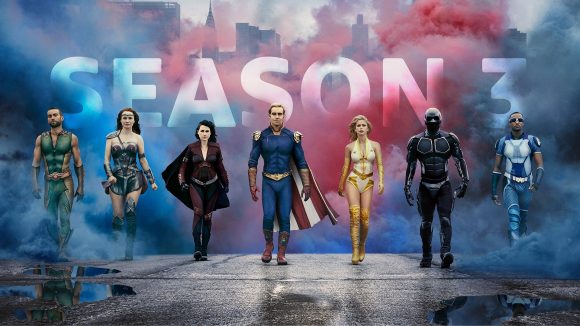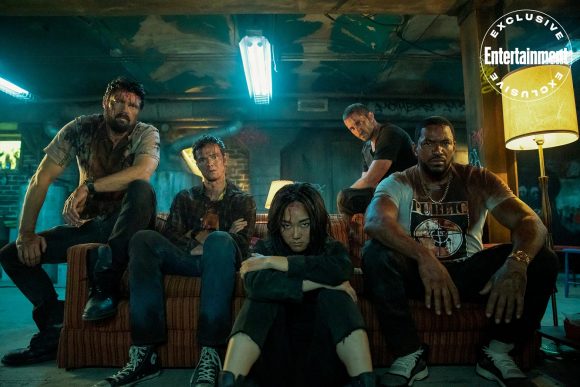 La série The Boys revient le 4 septembre 2020 sur Amazon Prime Video, avec Karl Urban (Billy Butcher), Jack Quaid (Hugh 'Hughie' Campbell), Laz Alonso (Marvin/Mother's Milk), Tomer Capon (Frenchie), Karen Fukuhara (Kimiko/The Female), Anthony Starr (John/Homelander), Dominique McElligott (Queen Maeve), Jessie T. Usher (A-Train), Erin Moriarty (Annie January/Starlight), Chace Crawford (Kevin/The Deep) et Nathan Mitchell (Black Noir).