Quand soudain… La plateforme Hulu (Helstrom, Runaways) vient de dévoiler la logo de la série animée M.O.D.O.K. ! Le show comique sur le super-cerveau de l'A.I.M. sera donc présent, via un panel virtuel, à la Comic-Con de New York (8 au 11 octobre). Ce sera l'occasion de découvrir les premières images de la seule rescapée du programme The Offenders, Tigra & Dazzler Show et Howard the Duck ayant été annulées. Quant à Hit-Monkey, il n'a pas donné signe de vie depuis près d'un an…
Dans M.O.D.O.K., le super-vilain mégalomane M.O.D.O.K. poursuit depuis longtemps son rêve de conquérir le monde. Mais après des années de revers et d'échecs en combattant les plus puissants héros de la Terre, M.O.D.O.K. mène droit dans le mur son organisation maléfique, l'A.I.M. Viré de la direction de l'A.I.M., tout en faisant face à son mariage et à une vie familiale en ruines, le Mental Organism Designed Only for Killing est prêt à relever son plus grand défi : une crise de la quarantaine !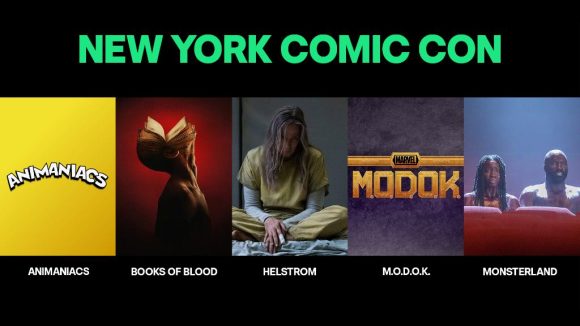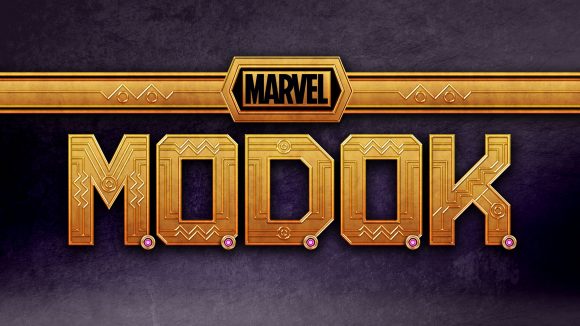 La série M.O.D.O.K. sera mise en ligne en 2021 (?) sur la plateforme Hulu, avec Patton Oswalt (M.O.D.O.K.), Aimee Garcia (Jodie), Ben Schwartz (Lou), Melissa Fumero (Melissa), Wendi McLendon-Covey (Monica Rappaccini), Beck Bennet (Austin Van Der Sleet) et Sam Richardson (Gary).