« This is America ? » – Childish Gambino, alias Donald Glover, alias Aaron Davis/Prowler
Et… nous avons enfin une première recrue pour Doctor Strange in the Multiverse of Madness ! Xochitl Gomez (Les Baby-sitters, Raven) a décroché un rôle-mystère que l'on suppose important dans la suite de Doctor Strange. Malgré son jeune âge (14 ans), certains l'imaginent déjà en America Chavez. Aventurière inter-dimensionnelle, Miss America est une super-héroïne aux pouvoirs variés (force, vol, vitesse, endurance, ouverture de portails), originaire de la Parallèle Utopique. Comme l'exploration du multiverse est au programme, rencontrer une super-héroïne d'une autre dimension est parfaitement envisageable… pour mieux la retrouver, dans quelques années, dans un film Young Avengers ? A vos théories !
'Doctor Strange 2': 'Baby-Sitters Club' Star Xochitl Gomez Joins Benedict Cumberbatch In Next Installment https://t.co/9EyTJ1jwhq

— Deadline Hollywood (@DEADLINE) October 16, 2020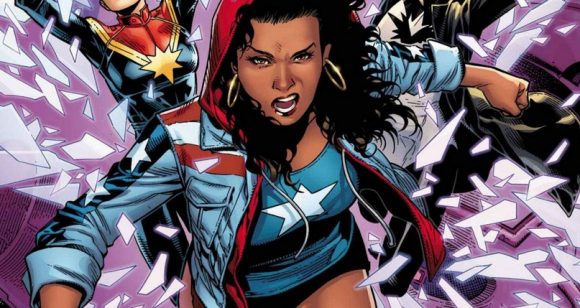 Doctor Strange in the Multiverse of Madness est réalisé par Sam Raimi et sort aux Etats-Unis le 25 mars 2022, avec Benedict Cumberbatch (Stephen Strange/Doctor Strange), Benedict Wong (Wong), Chiwetel Ejiofor (Karl Mordo) et Elizabeth Olsen (Wanda Maximoff/Scarlet Witch).