« Salut tout le monde, voici @TheSuicideSquad dans @EmpireMagazine. Le numéro sera mis en vente le 29 octobre avec de nombreuses nouvelles images et interviews ! @MargotRobbie @idriselba @JohnCena » – James Gunn
Quand soudain… Le magazine Empire vient de dévoiler la couverture de son prochain numéro : un magnifique portrait de groupe de la super-équipe la plus dingue du moment, The Suicide Squad ! De haut en bas, en partant de la gauche, nous avons donc : Weasel, Blackguard, King Shark, Captain Boomerang, The Thinker, Javelin, Savant, Polka-Dot Man, T.D.K., Mongal, Rick Flag, Ratcatcher, Harley Quinn, Peacemaker et Bloodsport. Vraiment, un visuel réussi avec 15 personnages (!), ce n'est pas tous les jours que l'on voit ça. Rendez-vous ces prochaines heures pour les images inédites !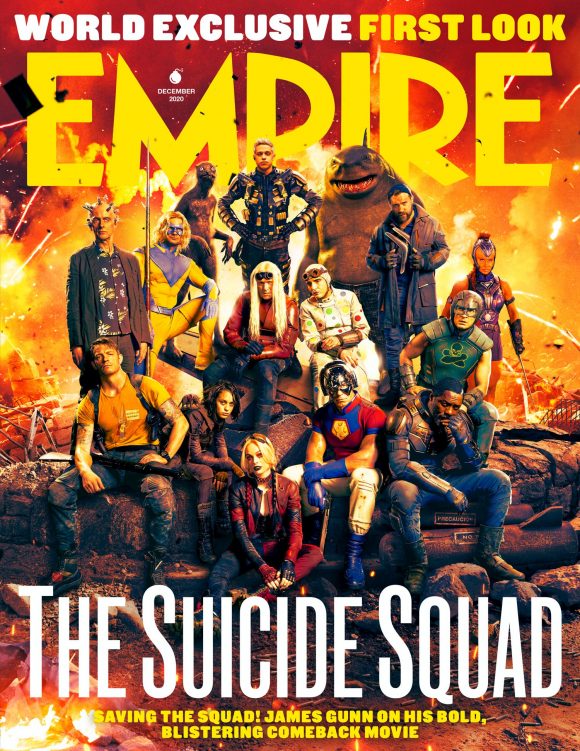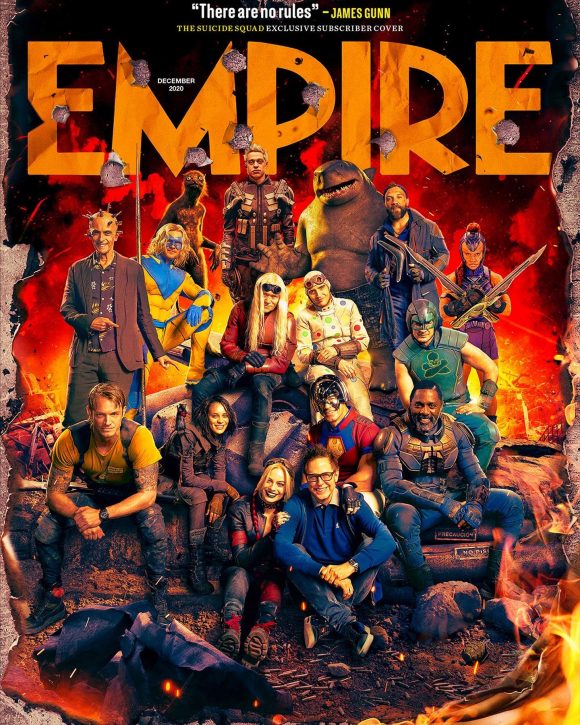 The Suicide Squad est réalisé par James Gunn et sort en France le 4 août 2021, avec Margot Robbie (Harleen Frances Quinzel/Harley Quinn), Jai Courtney (George 'Digger' Harkness/Captain Boomerang), Joel Kinnaman (Rick Flag), John Cena (Christopher Smith/Peace-Maker), David Dastmalchian (Abner Krill/Polka-Dot Man), Daniela Melchior (Ratcatcher), Viola Davis (Amanda Waller) et Idris Elba (Bloodsport).