Nouveau jour, nouveau recast… Adam Rayner (Tyrant, The Saint) vient d'être choisi pour incarner le milliardaire antipathique Morgan Edge dans Superman & Lois : « Edge est un magnat autodidacte, intelligent, éloquent et passionné, dont la capacité innée à motiver est le moyen de son succès et explique la disparition des autres. » Il succède donc à Adrian Pasdar (Agents of S.H.I.E.L.D., Heroes), qui jouait le personnage dans quatre épisodes de la saison 3 de Supergirl. Pourquoi ? Comment ? A défaut d'avoir une explication officielle – question de budget et/ou de disponibilité ? -, nous pouvons toujours dégainer la carte 'C'est la faute de la Crisis !'…
Dans Superman & Lois, après avoir affronté pendant des années des super-vilains mégalomanes, des monstres ravageant Metropolis et des envahisseurs extraterrestres déterminés à anéantir la race humaine, le super-héros le plus célèbre du monde, l'Homme d'Acier alias Clark Kent, et la journaliste la plus célèbre des comics, Lois Lane, sont confrontés à l'un de leurs plus grands défis – faire face à tout le stress, à la pression et à la complexité qui accompagnent le fait d'être des parents qui travaillent dans la société d'aujourd'hui. Pour compliquer la tâche déjà ardue d'élever deux garçons, Clark et Lois doivent également se demander si leurs fils Jonathan et Jordan peuvent hériter des super-pouvoirs kryptoniens de leur père en vieillissant.
'Superman & Lois' Adds 'Tyrant' Star Adam Rayner As Morgan Edge https://t.co/v6SDXCurwb

— Deadline Hollywood (@DEADLINE) December 17, 2020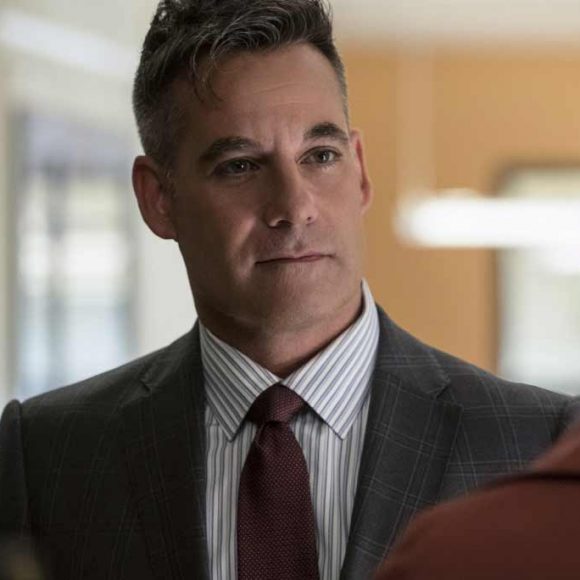 La série Superman & Lois sera diffusée à partir du 23 février 2021 sur la chaîne The CW, avec Tyler Hoechlin (Clark Kent/Superman), Elizabeth Tulloch (Lois Lane), Jordan Elass (Jonathan Kent), Alexander Garfin (Jordan Kent), Emmanuelle Chriqui (Lana Lang-Cushing), Erik Valdez (Kyle Cushing) et Dylan Walsh (Général Sam Lane).