En janvier, Marvel Studios frappait un gros coup en recrutant Christian Bale (The Dark Knight, American Psycho) dans Thor : Love and Thunder… mais qui allait-il incarner ? Réponse aujourd'hui ! Bale se glissera dans la peau de Gorr, le Massacreur de Dieux ; un super-vilain très énervé créé dans l'incontournable run de Jason Aaron. Le tournage de ce quatrième opus asgardien est toujours prévu à partir de janvier en Australie… avec une sortie repoussée du 18 février au 6 mai 2022 (ancienne date de Black Panther 2) !
[Synopsis extrait des comics] Le fils d'Odin est devenu indigne, il lui est désormais impossible de soulever Mjolnir. Retrouvé sur la Lune, le marteau enchanté est maintenant manié par une femme. Cependant l'identité de la nouvelle déesse du tonnerre reste un mystère. Qui est Thor ?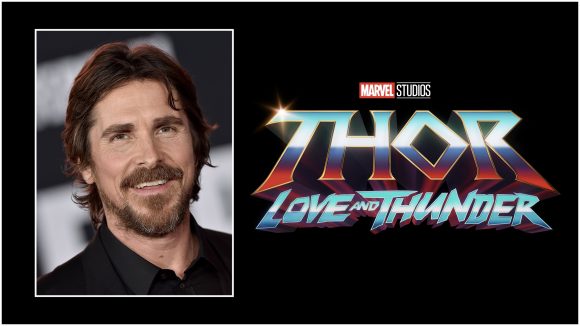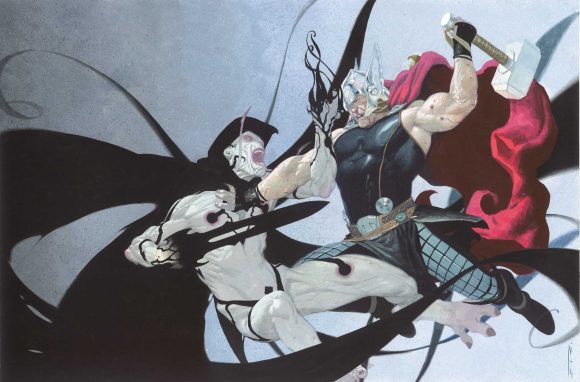 Thor : Love and Thunder est réalisé par Taika Waititi et sort aux Etats-Unis le 6 mai 2022, avec Chris Hemsworth (Thor Odinson), Natalie Portman (Jane Foster/The Mighty Thor), Tessa Thompson (Valkyrie) et Christian Bale (Gorr, le Massacreur de Dieux).