Tel un chevalier tenant son heaume avant de partir au combat… Ryan Wilder (Javicia Leslie) pose à visage découvert avec la masque de Batwoman ! Depuis près d'une décennie, l'Univers Télévisuel DC Comics nous offre des dizaines de posters chaque saison. J'espère qu'il y aura un jour un beau livre pour les rassembler. Cela rejoint la discussion sur la quasi absence de produits dérivés autour de cet univers pourtant populaire (cf. la peluche Beebo que l'on attend toujours). Espérons de belles choses pour les dix ans de l'Arrowverse en 2022 !
Batwoman – Saison 2 – Episode 1 – 'What Happened to Kate Kane ?' : Alors que les amis et la famille de Kate gardent l'espoir de la retrouver, une sans-abri de 25 ans nommée Ryan Wilder tombe sur le Batcostume de Kate. Concentrée sur le fait de ne plus être une victime, Ryan prend le costume pour l'utiliser comme armure et devient hors-la-loi dans les rues de Gotham, éliminant divers membres d'un nouveau gang appelé la False Face Society. Pendant ce temps, Jacob Kane et Luke Fox lancent des recherches pour retrouver Kate, Mary Hamilton est aux prises avec la perte d'un nouveau membre de sa famille, Sophie Moore se débat avec des choses qui n'ont pas été dites à son premier amour et Alice est furieuse que quelqu'un soit arrivé à atteindre Kate avant qu'elle ne puisse se venger. Dans le même temps, 'Bruce Wayne' revient sous prétexte de chercher Kate, mais la vérité est qu'il veut récupérer son costume et cela devient un choc des imposteurs quand 'Batwoman' et 'Bruce' se font face.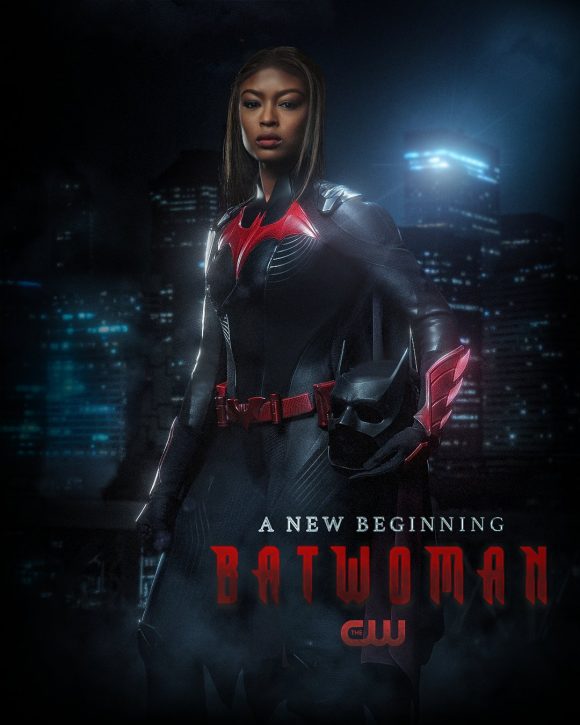 La série Batwoman revient le 17 janvier 2021 sur la chaîne The CW, avec Javicia Leslie (Ryan Wilder/Batwoman), Rachel Skarsten (Elizabeth Kane/Alice), Camrus Johnson (Luke Fox), Nicole Kang (Mary Hamilton), Dougray Scott (Jacob Kane), Meagan Tandy (Sophie Moore), Christina Wolfe (Julia Pennyworth) et Shivaani Ghai (Safiyah Sohail).