Pas mal du tout ce Fast and Furious : Gotham Drift ! Un épisode fun, avec une Ryan Wilder qui s'éclate sur l'asphalte et Alice, toujours Alice. J'étais à deux doigts de réclamer un spin-off où notre psychopathe préférée se transformerait en fausse psychologue… jusqu'au moment où elle tue ce pauvre homme. D'un côté, les scénaristes veulent nous la rendre sympathique avec cette histoire de rédemption progressive et de l'autre elle continue de semer des cadavres. C'est usant ! Le pire, c'est que même sa romance avec Ocean fonctionne. A part cela, Black Mask fait le job (ou plutôt, la voix de Peter Outerbridge fait tout le boulot). Niveau cohérence, il faudrait penser à mettre un traceur sur les batarangs. Et bien sûr, ne pas oublier son bat-boîtier en fin de mission ! Alerte calendrier : Batwoman s'offre une nouvelle pause, la série reviendra donc le 2 mai sur les écrans…
Batwoman – Saison 2 – Episode 11 – 'Arrive Alive' : Batwoman et les Crows sont chacun de leur côté sur la piste de la False Face Society et quand leurs efforts se croisent, la tension s'intensifie. Alice cherche Enigma, et Sophie et Ryan trouvent un terrain d'entente.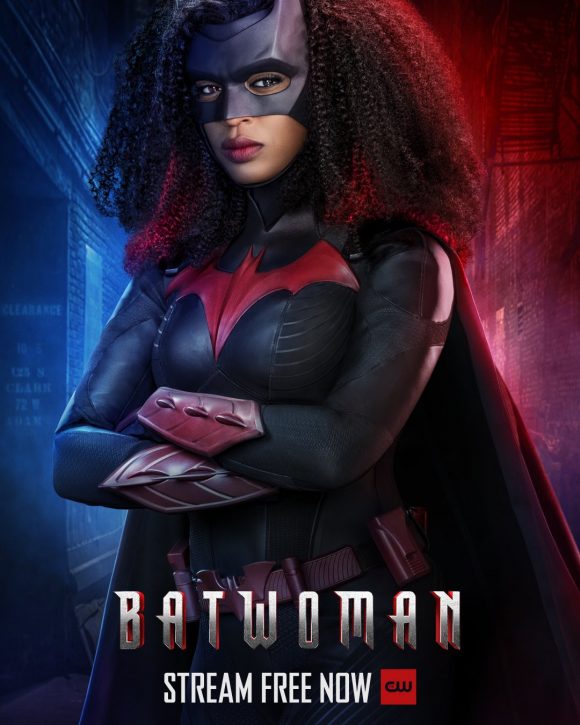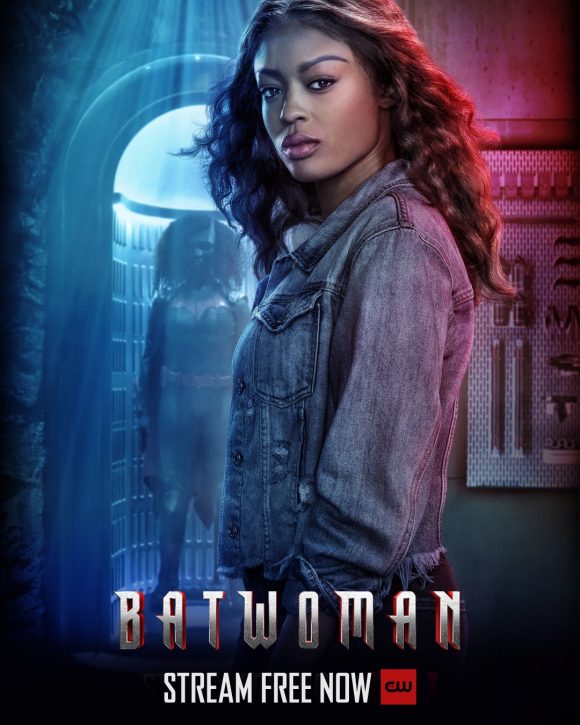 ————————————————–
Audience US (chiffres définitifs) : Deux hausses consécutives, cela ne se refuse pas ! Hier soir, l'épisode 'Arrive Alive' a été suivi par 0.56 million de téléspectateurs (contre 0.48 million la semaine dernière). C'est la meilleure audience depuis janvier. Sur la cible des 18-49 ans, le show retrouve un taux de 0.2% (en hausse de 0.1 point).
————————————————–
Batwoman – Saison 2 – Episode 12 – 'Initiate Self-Destruct' : Ryan est confrontée à une décision difficile qui pourrait l'exposer en tant que Batwoman, ce qui créer une faille au sein de la Team Bat. Pendant ce temps, les plans de Black Mask pour Kate Kane commencent à se dévoiler. Alice est réunie avec quelqu'un en lien avec son passé et Sophie doit décider où se situe sa loyauté.
La série Batwoman est diffusée chaque dimanche sur la chaîne The CW, avec Javicia Leslie (Ryan Wilder/Batwoman), Rachel Skarsten (Elizabeth Kane/Alice), Camrus Johnson (Luke Fox), Nicole Kang (Mary Hamilton), Meagan Tandy (Sophie Moore), Christina Wolfe (Julia Pennyworth), Dougray Scott (Jacob Kane) et Shivaani Ghai (Safiyah Sohail).