Qui est qui dans Jupiter's Legacy ? Grâce à cinq posters-personnages, petit tour d'horizon… Josh Duhamel est Utopian, le chef de l'Union of Justice et le patriarche de la famille Sampson. Leslie Bibb est Lady Liberty, épouse d'Utopian, mère de Chloé et Brandon, et membre originel de l'Union of Justice. Ben Daniels est Brainwave, un maître de l'esprit, frère d'Utopian et lui aussi membre de l'Union of Justice. Andrew Horton est Brandon Sampson, alias Parangon, le fils prodigue d'Utopian. Et Elena Kampouris est Chloe Sampson, une mannequin et une influenceuse, « tout sauf une héroïne » !
[Synopsis extrait des comics] En 1932, la recherche d'une mystérieuse source de pouvoir entraîne Sheldon Sampson, son frère Walter et un petit groupe d'alliés dans une quête autour du monde. Des décennies plus tard, Sheldon et Walter sont devenus des surhumains salués pour leur héroïsme. Mais à présent, une nouvelle génération doit prendre la relève et cette mission s'annonce bien difficile.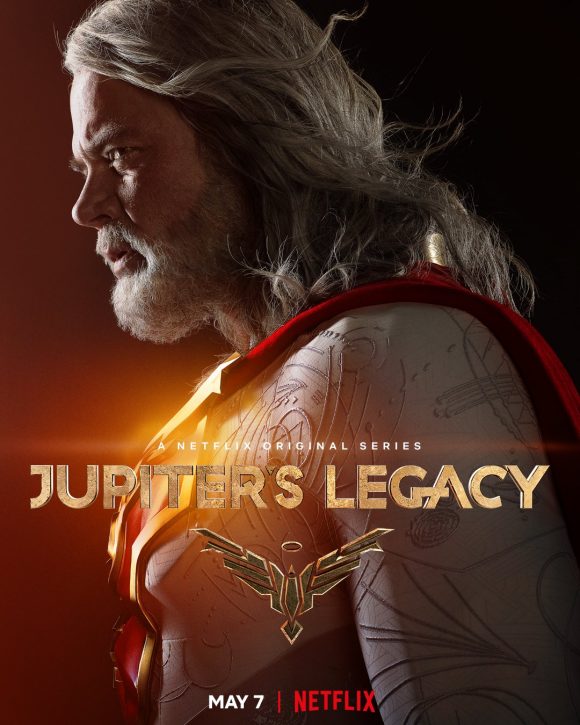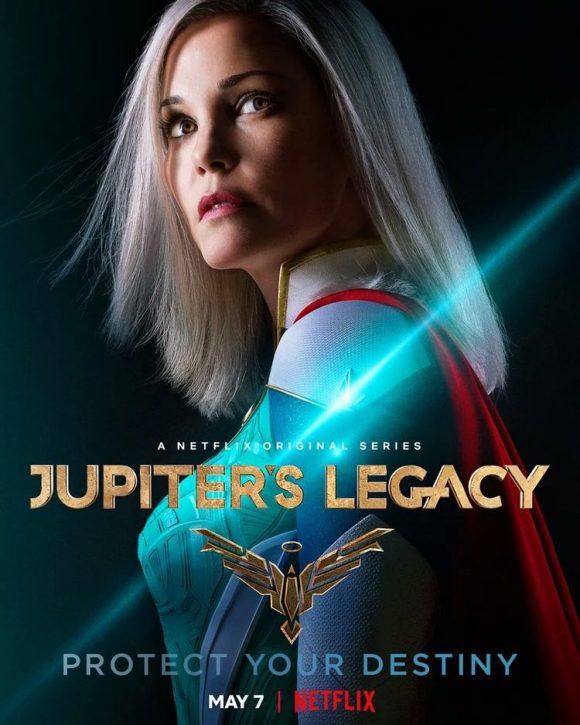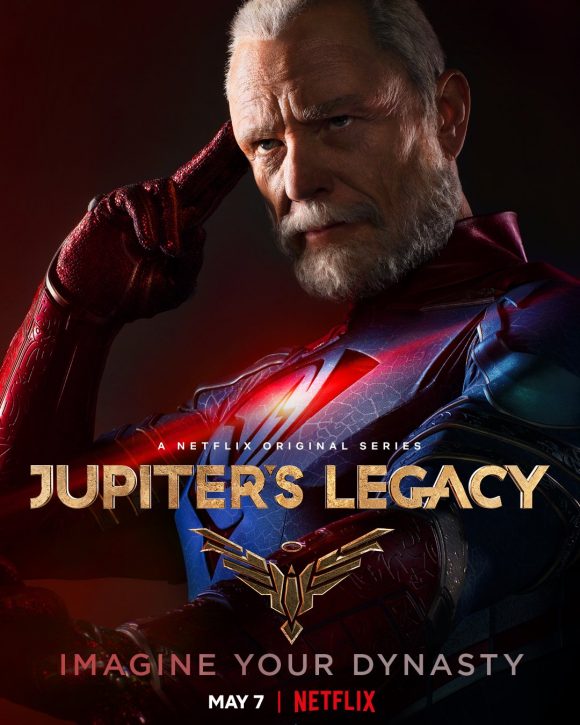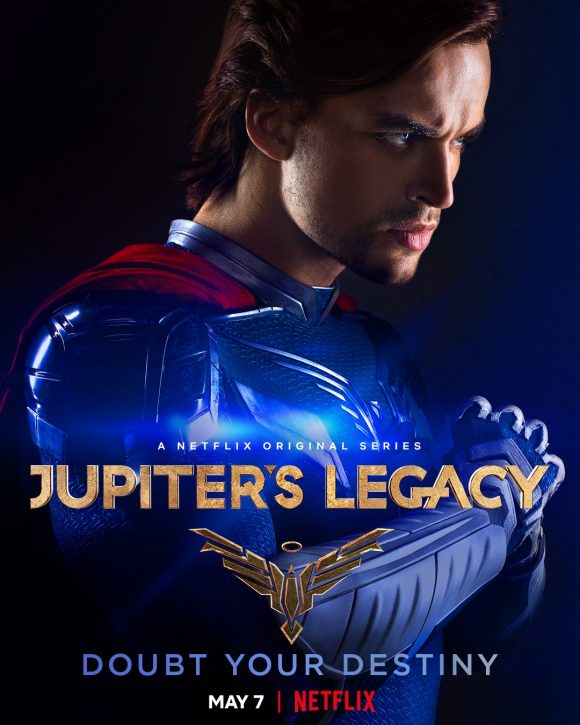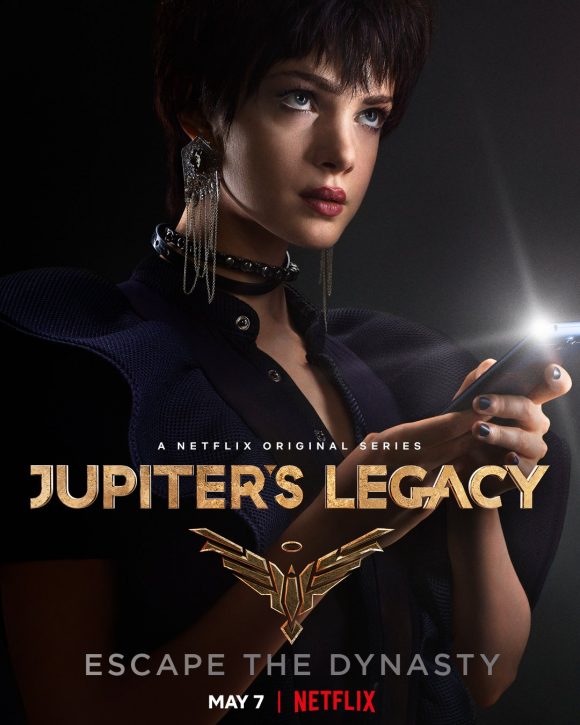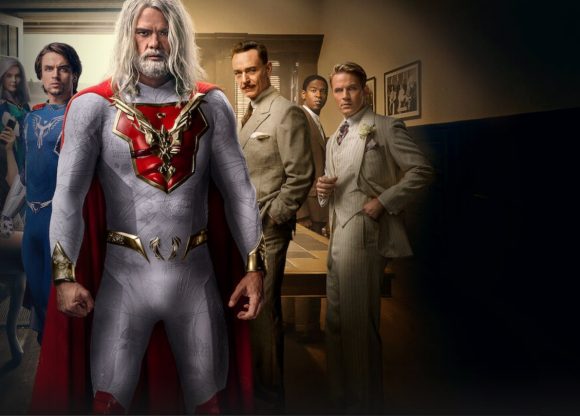 La série Jupiter's Legacy sera mise en ligne le 7 mai 2021 sur Netflix, Josh Duhamel (Sheldon Sampson/The Utopian), Ben Daniels (Walter Sampson/Brainwave), Leslie Bibb (Grace Sampson/Lady Liberty), Elena Kampouris (Chloe Sampson), Andrew Horton (Brandon Sampson), Mike Wade (Fitz Small/The Flare) et Matt Lanter (George Hutchene/Skyfox).