Une actrice oscarisée de plus est sur le point de rejoindre l'écurie Marvel Studios… Ainsi, Olivia Colman (The Crown, La favorite) est à la table des négociations pour apparaître dans la série Secret Invasion ! Comme d'habitude, rien n'a filtré sur le rôle qui pourrait lui être confié. Helen Mirren dans le DCEU (Shazam : Fury of the Gods), Olivia Colman dans le MCU (Secret Invasion)… A quelques jours d'intervalle, les deux Elizabeth II les plus marquantes de ces dernières années ont trouvé un super-job !
[Synopsis extrait des comics] Les New Avengers luttent aux côtés d'Elektra dans un combat contre les ninjas de la Main. Elektra est tuée au cours de l'affrontement, un Skrull s'empare du corps de la mercenaire et prend son identité, ce qui suscite de nombreuses questions : comment un ennemi a pu prendre l'apparence d'Elektra sans que personne ne s'en aperçoive ? Quels groupes de super-héros ont été infiltrés ? Au lendemain de Civil War, personne ne sait plus à qui il peut encore se fier.
Excl: OLIVIA COLMAN, Oscar-nominated for The Father (and winner for The Favourite), joining the Marvel Cinematic Universe, in talks to board SECRET INVASION series that also stars Sam Jackson, Ben Mendelsohn, Kingsley Ben-Adir. https://t.co/0eGnxOAszl

— Borys Kit (@Borys_Kit) April 19, 2021
﹡﹡﹡﹡﹡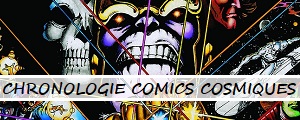 ﹡﹡﹡﹡﹡
La série Secret Invasion sera diffusée en 2022 sur Disney+, avec Samuel L. Jackson (Nick Fury), Ben Mendelsohn (Talos) et Kingsley Ben-Adir.