Pénultième épisode de Black Lightning ! Chaque membre de la famille Pierce a sa mission, afin de clore toutes les intrigues en un minimum de temps. Cela permet à chacun de briller… mais niveau cohérence, on repassera. Quelle idée d'affronter seul – qui plus est sans super-pouvoir – Tobias Whale ; alors qu'il suffisait d'attendre que l'émetteur soit localisé et désactivé. Même si on se doute que les dernières secondes de l'épisode sont un énorme bluff, il faut reconnaître que cela boucle joliment la boucle avec l'origin story tragique de Jefferson. (D'ailleurs, imaginons que ce ne soit pas du chiqué, quelle serait votre réaction ?) Enfin, on remercie Khalil pour l'ensemble de son œuvre cette saison. Son combat contre Ishmael nous rappelle que Black Lightning surpasse en terme d'action des séries comme The Flash et Supergirl. C'est l'avantage d'avoir un 'acteur physique' qui a tout le temps nécessaire pour répéter de belles chorégraphies !
Black Lightning – Saison 4 – Episode 12 – 'The Book of Resurrection : Chapter One – Crossroads' : Jefferson se rend compte que parfois, un aveu de faiblesse peut être une démonstration de force. Pendant ce temps, Tobias se concentre sur la phase finale de son plan.
Back to where it all started. Stream a new episode free only on The CW: https://t.co/OHWPd6HoWv #BlackLightning pic.twitter.com/fRGHPINfSw

— Black Lightning (@blacklightning) May 18, 2021
PKvsISHMAEL
BTS… we have too much fun. @DonielYehudah1 Brandon pic.twitter.com/5SGRfdIEIG

— Jordan Calloway (@JordanCalloway1) May 18, 2021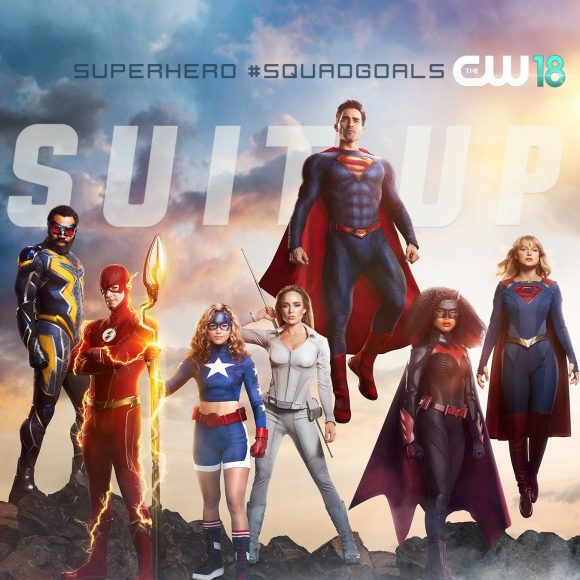 ————————————————–
Audience US (chiffres définitifs) : Petite remobilisation à l'approche de la fin… Hier soir, l'épisode 'The Book of Resurrection : Chapter One – Crossroads' a été suivi par 0.36 million de téléspectateurs (contre 0.30 million la semaine dernière). C'est la meilleure audience depuis un mois. Sur la cible des 18-49 ans, le show reste néanmoins bloqué à un taux de 0.1% (inchangé).
————————————————–
Black Lightning – Saison 4 – Episode 13 – 'The Book of Resurrection : Chapter Two – Closure' : Après quatre saisons, la série révolutionnaire, pertinente et électrisante prend fin.
La série Black Lightning est diffusée chaque lundi sur la chaîne The CW, avec Cress Williams (Jefferson Pierce/Black Lightning), Christine Adams (Lynn Stewart), Nafessa Williams (Anissa Pierce/Thunder), Laura Kariuki (Jennifer Pierce/Lightning), James Remar (Peter Gambi), Marvin 'Krondon' Jones III (Tobias Whale) et Jordan Calloway (Khalil Payne/Painkiller).