« Les bons soldats obéissent aux ordres… » Avec 'Replacements', Star Wars : The Bad Batch nous endort avec un 'monstre de la semaine' pour mieux nous choquer quelques minutes après ! Avec ces guérilleros grillés au lance-flammes et ces exécutions sommaires, la série fait passer un message d'une limpidité aveuglante pour un programme destiné aux enfants : l'Empire n'est pas là pour faire dans la dentelle… et il n'y a désormais plus personne pour sauver les 'gentils'. Montrer les dissensions entre clones et soldats enrôlés – de même que les machinations des commerciaux kaminoens qui tremblent à l'idée de perdre leur monopole – est une bonne idée. Bref, malgré une intrigue principale vue et revue, Star Wars : The Bad Batch offre pour l'instant une exploration plus qu'honnête de l'ère impériale naissante. En bonus, vous trouverez une interview de Dee Bradley Baker, alias l'homme qui prête sa voix à tous les acteurs principaux du show !
Star Wars : The Bad Batch – Saison 1 – Episode 3 – 'Replacements' : L'escouade Bad Batch est coincée sur une lune isolée.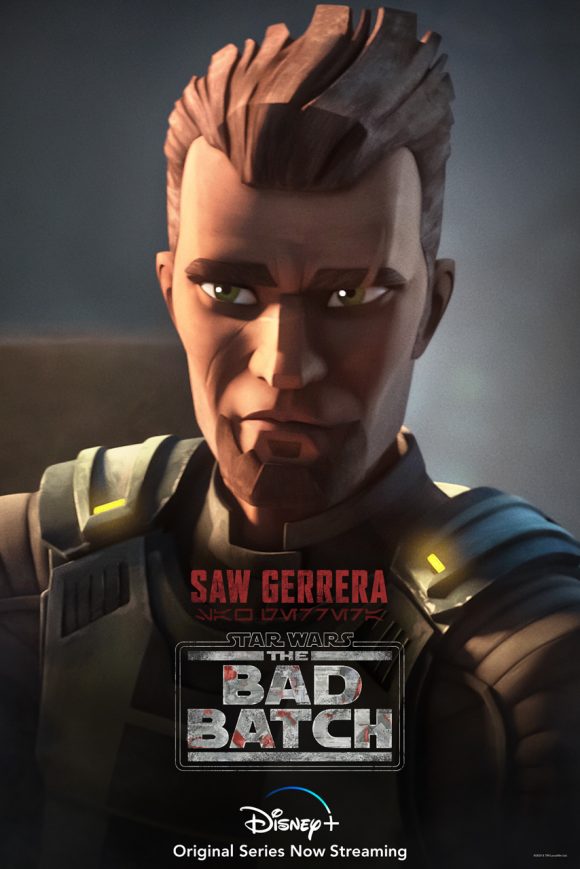 ————————————————–

————————————————–
La série Star Wars : The Bad Batch est diffusée chaque vendredi sur Disney+, avec Dee Bradley Baker (Hunter / Echo / Tech / Wrecker / Crosshair), Ming-Na Wen (Fennec Shand), Stephen Stanton (Amiral Wilhuff Tarkin) et Andrew Kishino (Saw Gerrera).