Une bande annonce qui dépote, une douzaine de posters-personnages… Pas de doute, Superman & Lois est de retour. Et bon sang, qu'est-ce que c'est bon ! Clark qui intègre enfin Jonathan aux super-activités qu'il entreprend avec Jordan. La puissance du « Stand down. » de Superman face aux militaires, moment rare où le boy-scout de l'Amérique s'oppose frontalement à l'autorité. Un Jonathan qui est un modèle de patience face à l'adversité qui ne cesse de s'acharner sur lui. L'étrange relation entre Lois et Marcus. Et enfin, l'envol vers la Forteresse de Solitude. Tout cela permet de supporter sans problème l'interminable crise d'adolescence de Jordan ! Alors, qu'avez-vous pensé de cet épisode de reprise ? A vos claviers et, pour la route, sachez que c'est Tom Cavanagh – Harrison Wells dans The Flash – qui réalisera le quinzième et dernier épisode de la saison !
Superman & Lois – Saison 1 – Episode 6 – 'Broken Trust' : Clark reconsidère sa décision de laisser Jordan jouer au football. Pendant ce temps, l'enquête de Lois sur Morgan Edge continue et l'oblige à faire confiance à un allié inattendu.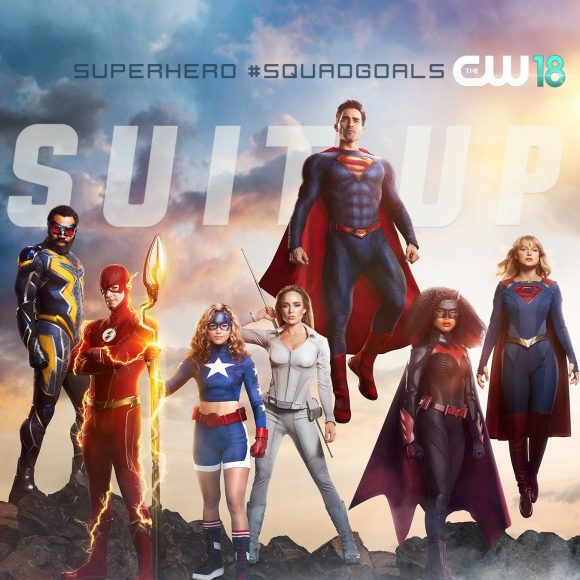 ————————————————–
Audience US (chiffres définitifs) : La pause aura été fatale… Hier soir, l'épisode 'Broken Trust' a été suivi par 0.72 million de téléspectateurs (contre 1.24 million il y a deux mois). C'est de très loin la plus mauvaise audience de la série (ancien record : 1.21 million). Sur la cible des 18-49 ans, le show trébuche aussi avec un taux de 0.1% (en baisse de 0.2 point). Aïe.
————————————————–
Superman & Lois – Saison 1 – Episode 7 – 'Man of Steel' : Clark a du mal à aider Jordan, qui est aux prises avec un nouveau pouvoir. Pendant ce temps, Lois fait appel à l'aide de Clark, ce qui conduit à une rencontre surprenante.
La série Superman & Lois est diffusée chaque mardi sur la chaîne The CW, avec Tyler Hoechlin (Clark Kent/Superman), Elizabeth Tulloch (Lois Lane), Jordan Elsass (Jonathan Kent), Alexander Garfin (Jordan Kent), Emmanuelle Chriqui (Lana Lang-Cushing), Erik Valdez (Kyle Cushing) et Dylan Walsh (Général Sam Lane).