Pour le plaisir des yeux… DC Comics a dévoilé onze couvertures variantes aux couleurs de The Suicide Squad : Batman #111 par Lucio Parrillo ; Green Lantern #5 par Felipe Massafera ; The Joker #6 par Jonboy Meyers ; Wonder Woman #777 par Will Murai ; Superman : Son of Kal-El #2 par Sami Basri ; Infinite Frontier #4 par John K. Snyder III ; Future State : Gotham #4 par Dima Ivanov ; Blue Gold #2 par Jason Howard ; Catwoman #34 par Steve Lieber ; Harley Quinn #6 par Riccardo Federici ; et Infinite Frontier #5 par John K. Snyder III. (Il y en a deux qui manquent encore à l'appel : Suicide Squad #6 par Jorge Molina et The Flash #773 par Alan Quah.) Comme le blockbuster de James Gunn, ces couvertures débarqueront en août dans tous les bons comics shops. Quelle est celle vous préférez et pourquoi celle de Lucio Parrillo ?
Bienvenue en enfer – autrement dit à Belle Reve, la prison qui détient le record du taux de mortalité le plus élevé des États-Unis ! C'est là que sont détenus les pires super-vilains du monde, prêts à tout pour s'évader – quitte à intégrer la sinistre et ultrasecrète Task Force X. Aujourd'hui, la mission à haut risque consiste à réunir une bande de taulards, comme Bloodsport, Peacemaker, Capitaine Boomerang, Ratcatcher 2, Savant, King Shark, Blackguard, Javelin et Harley Quinn, psychopathe préférée de tous ! Il faut ensuite les armer jusqu'aux dents et les lâcher (au sens littéral du terme) sur l'île perdue – et infestée d'ennemis – de Corto Maltese. Arpentant une jungle fourmillant d'adversaires redoutables et de guérilleros tapis dans l'ombre, le Squad est chargé d'éliminer physiquement tous ceux qu'il croise sur sa route. Seul le colonel Rick Flag est sur le terrain pour les encadrer et… à distance les geeks du gouvernement d'Amanda Waller pistent leurs moindres gestes et leur soufflent leurs consignes. Et comme toujours, un seul faux mouvement, et c'est la mort assurée ! (aux mains de leurs ennemis, d'un coéquipier ou d'Amanda Waller en personne). Et si des paris sont lancés, ils misent sur leur défaite assurée – à TOUS !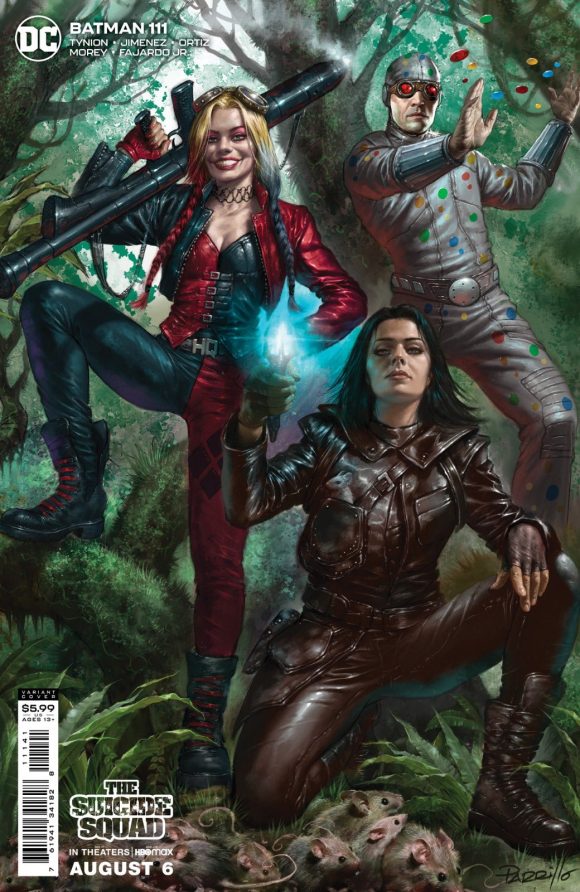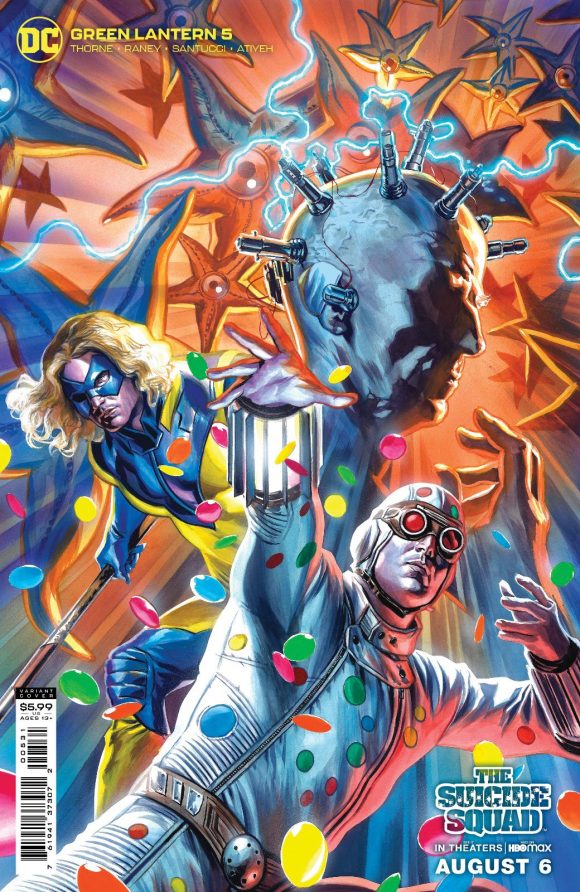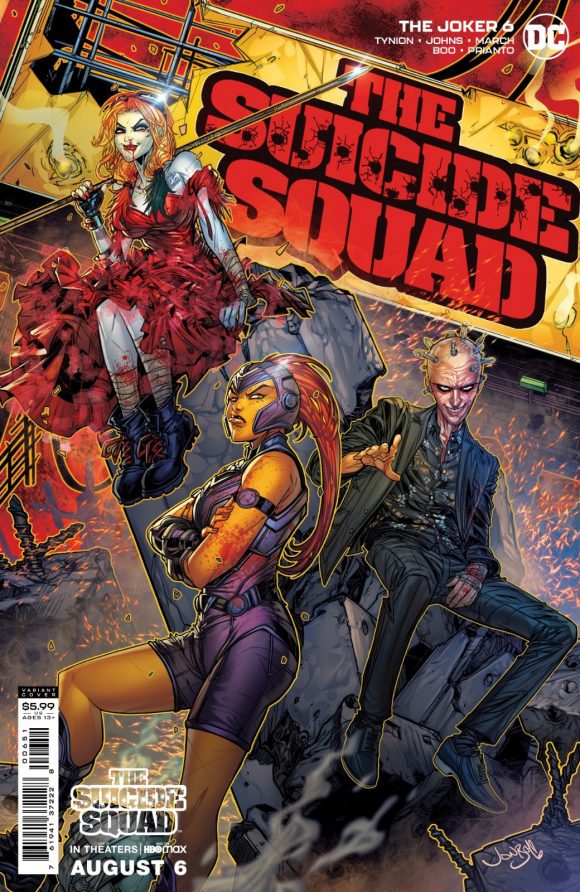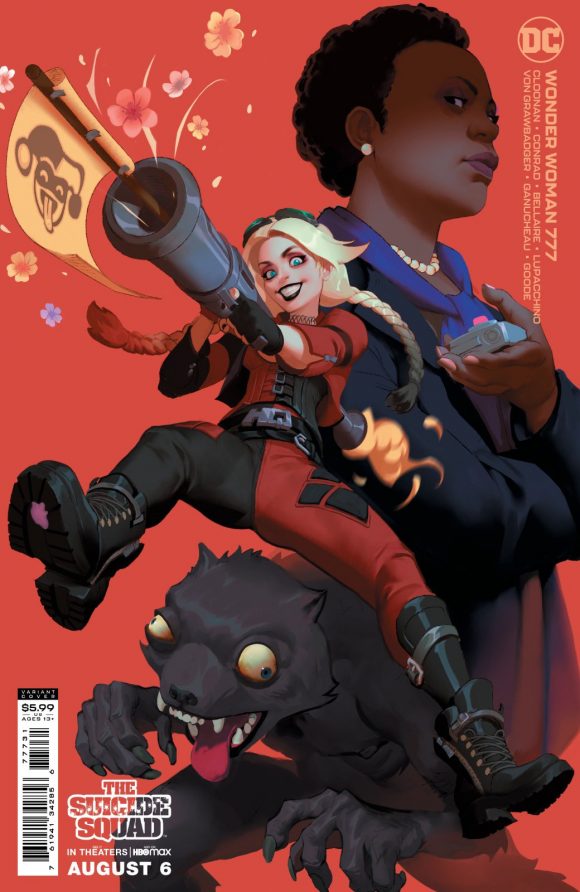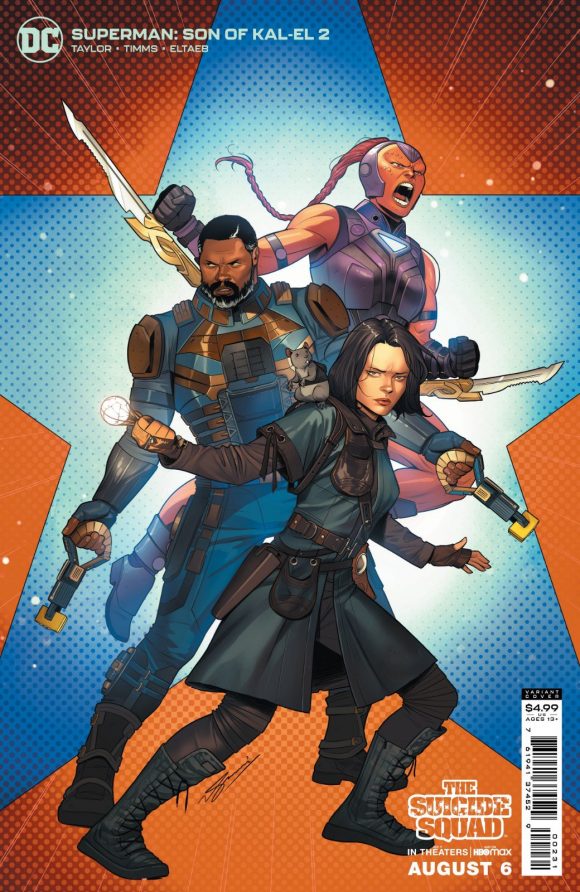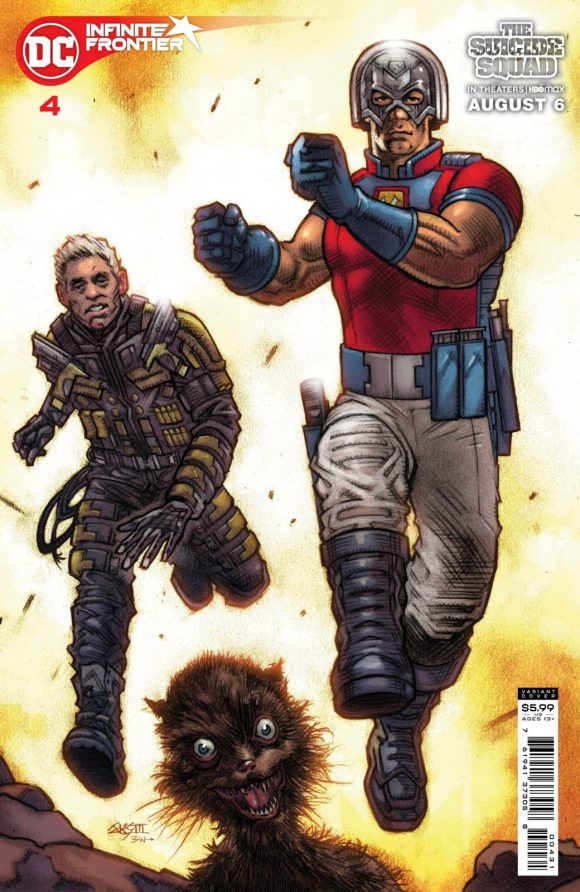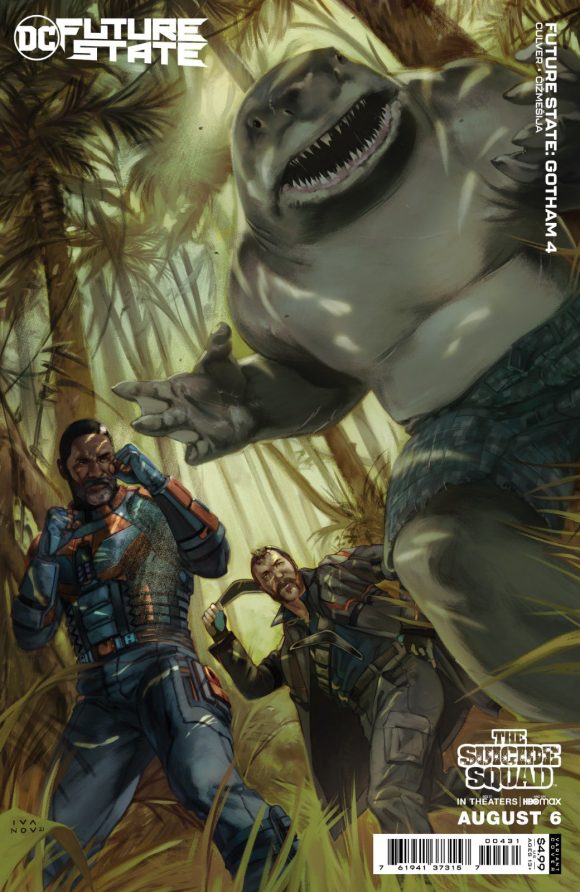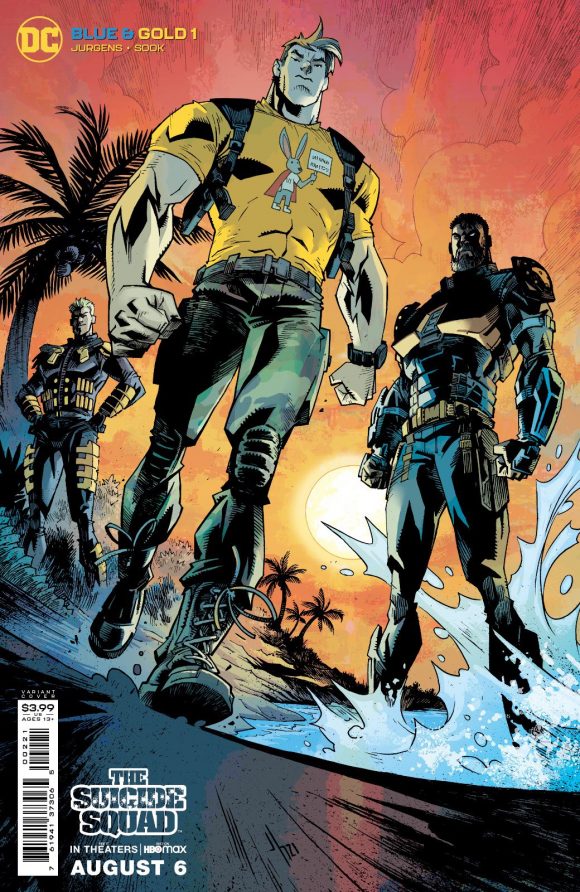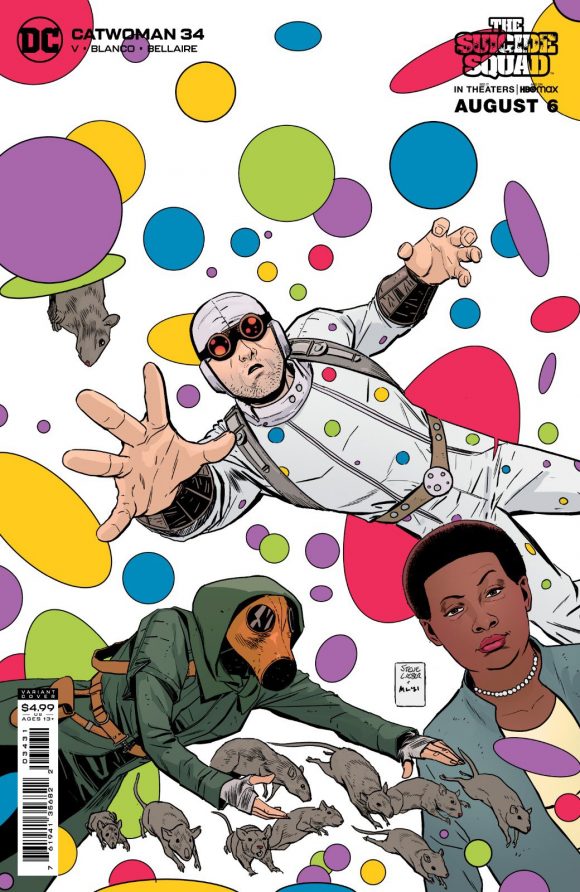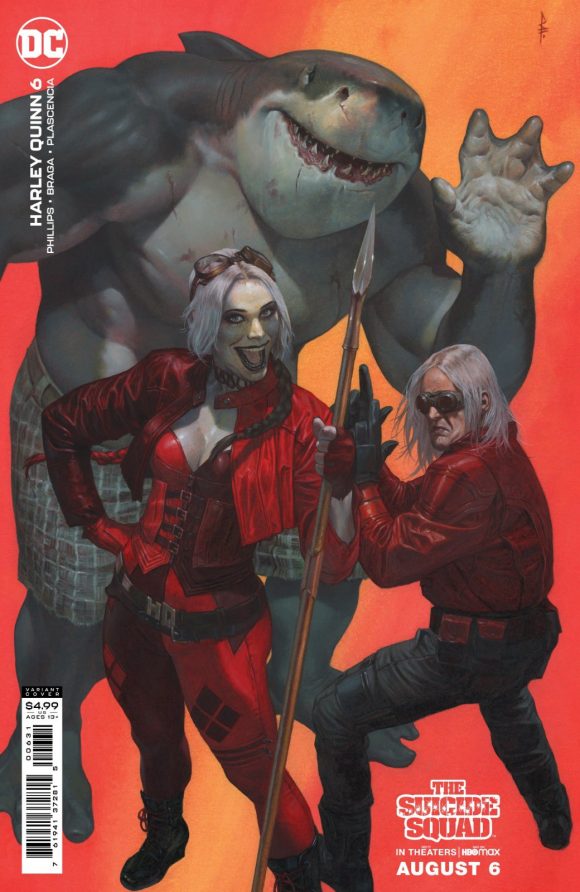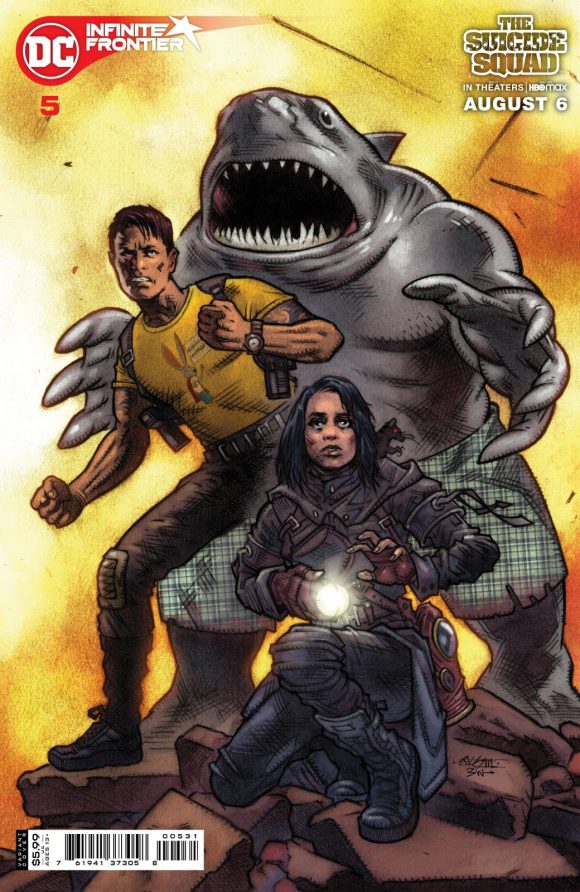 The Suicide Squad est réalisé par James Gunn et sort en France le 28 juillet 2021, avec Margot Robbie (Harleen Frances Quinzel/Harley Quinn), Jai Courtney (George 'Digger' Harkness/Captain Boomerang), Joel Kinnaman (Rick Flag), John Cena (Christopher Smith/Peace-Maker), David Dastmalchian (Abner Krill/Polka-Dot Man), Daniela Melchior (Ratcatcher), Viola Davis (Amanda Waller) et Idris Elba (Bloodsport).