Dans 'Bishop's Gambit', chacun montre son vrai visage… Plein de petites choses sympathiques dans cet épisode, à commencer par ce plan-séquence qui nous fait ressentir tout l'accablement de John Constantine. Bishop s'impose comme un adversaire de valeur, dans un registre proche du Grand Maître de Thor : Ragnarok. Le département des créatures brille une nouvelle fois avec des Zagurons de toute beauté. On félicite également Gary pour son infiltration aussi drôle que peu ragoutante. Et respect à Rory, qui fait grandement avancer l'amitié humains-extraterrestres ! Reste le cas Sara Lance… Difficile d'avaler l'explication matérialiste de Bishop concernant le clonage, surtout quand il est question d'un personnage dont l'âme a été au centre de toute une intrigue. Cela ne peut donc pas être aussi simple. Ce qui l'est, en revanche, ce serait d'explorer le journal de bord du Waverider pour obtenir la localisation de la planète où Sara a disparu !
Legends of Tomorrow – Saison 6 – Episode 6 – 'Bishop's Gambit' : Mick prend le Waverider avec Kayla pour essayer de trouver Sara, mais ces ennemis ont besoin l'un de l'autre pour survivre après avoir atterri sur la planète où Sara pourrait être retenue captive. Après un rapport d'une attaque extraterrestre, les Legends retournent à leur nouveau quartier général, le manoir de Constantine, où Spooner et Astra tentent de se connecter à l'extraterrestre. Zari se méfie du comportement de Constantine, mais n'est pas surprise lorsqu'elle apprend la vérité. Pendant ce temps, Sara élabore un plan pour s'échapper en utilisant son charme pour gagner Bishop, mais elle apprend quelque chose de troublant.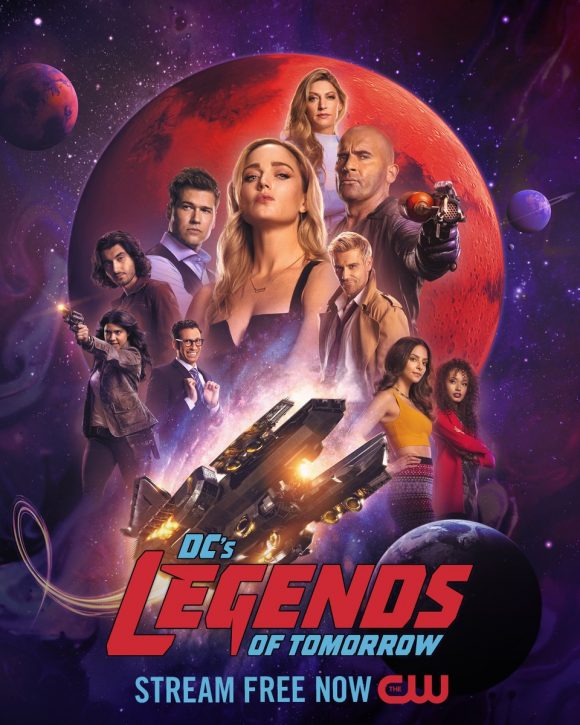 ————————————————–
Audience US (chiffres définitifs) : Si seulement Bishop pouvait cloner les fans de la série… Hier soir, l'épisode 'Bishop's Gambit' a été suivi par 0.41 million de téléspectateurs (contre 0.42 million la semaine dernière). C'est une nouvelle fois la deuxième plus mauvaise audience de l'histoire de la série (record à battre : 0.38 million). Sur la cible des 18-49 ans, le show stagne toujours à un taux de 0.1% (inchangé).
————————————————–
Legends of Tomorrow – Saison 6 – Episode 7 – 'Back to the Finale Part II' : Avec Ava à l'état d'épave, les Legends font un dernier effort pour empêcher Sara d'être enlevée en premier lieu, même en sachant que cela modifiera la chronologie. Sara se débat avec ce qu'elle vient de découvrir sur elle-même, mais est également choquée lorsque Rory la trouve sur la planète mystérieuse. N'ayant pas de temps à perdre, Sara, Mick et Gary élaborent un plan pour vaincre Bishop. Pendant ce temps, Spooner imagine à quoi ressemblerait sa vie si elle n'avait pas rejoint les Legends.
La série Legends of Tomorrow est diffusée chaque dimanche sur la chaîne The CW, avec Caity Lotz (Sara Lance/White Canary), Dominic Purcell (Mick Rory/Heat Wave), Matt Ryan (John Constantine), Nick Zano (Nate Heywood/Citizen Steel), Tala Ashe (Zari Tarazi), Shayan Sobhian (Behrad Tarazi) et Jes Macallan (Ava Sharpe).