Lâchons un instant le visionnage des deux premiers épisodes de Loki pour… admirer Jensen Ackles dans le super-costume de Soldier Boy ! Amazon Prime Video a donc dévoilé les premières images officielles du chef des Payback, la fameuse super-équipe qui a combattu les Nazis pendant la Seconde Guerre mondiale dans l'univers de The Boys. Comme vous pouvez le voir, Soldier Boy est un personnage calqué sur Captain America. Et pour le coup, le résultat est plus que réussi : on se croirait vraiment dans une réalité alternative où Ackles a décroché le rôle de Steve Rogers – fun fact : il a passé l'audition -, avec un look qui rappelle celui du héros dans Avengers : Infinity War !
The Boys est une variation irrévérencieuse sur des super-héros, aussi connus que des vedettes, aussi influents que des politiciens et aussi révérés que des dieux, qui abusent de leurs super-pouvoirs au lieu de faire le bien. Les sans pouvoir affrontent les surpuissants dans The Boys, qui nous entraîne dans une quête héroïque pour dévoiler la vérité sur les Sept et le redoutable soutien de Vought.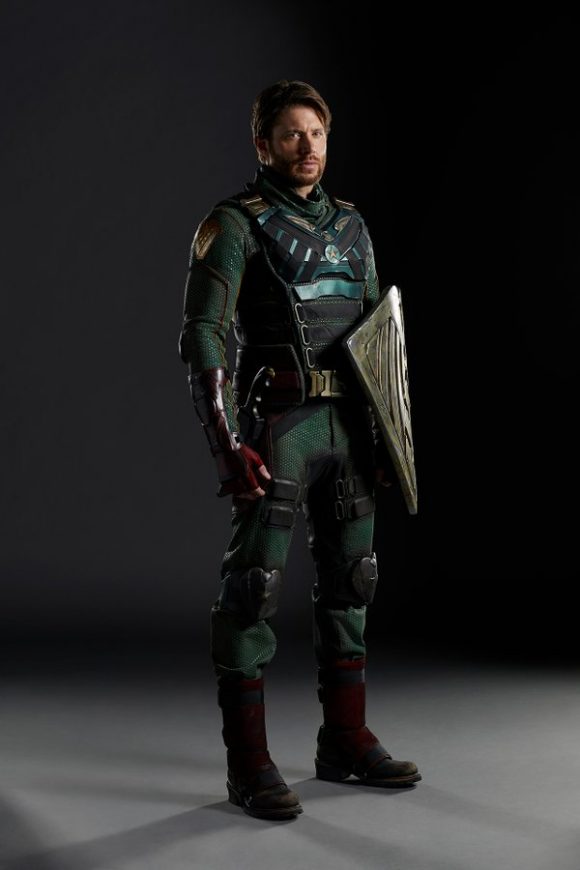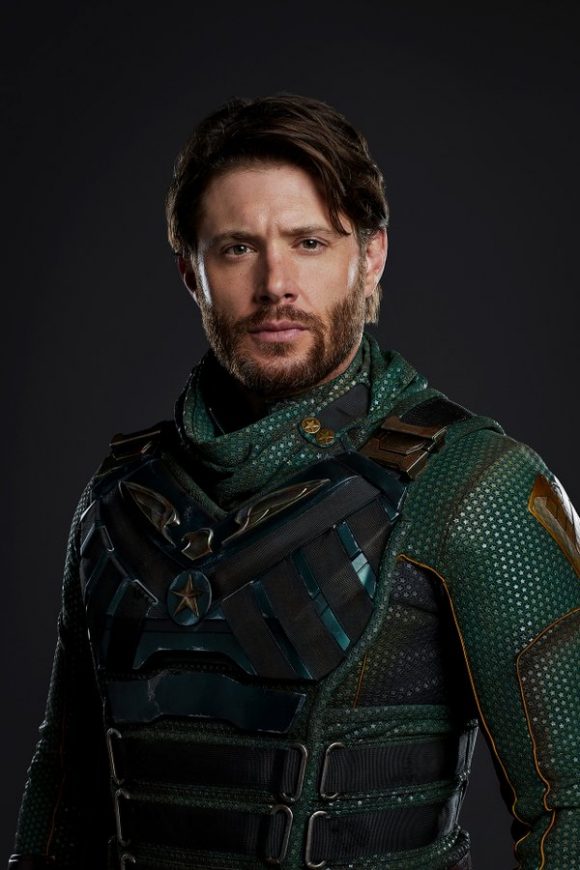 La série The Boys revient en 2022 (?) sur Amazon Prime Video, avec Karl Urban (Billy Butcher), Jack Quaid (Hugh 'Hughie' Campbell), Laz Alonso (Marvin/Mother's Milk), Tomer Capon (Frenchie), Karen Fukuhara (Kimiko/The Female), Anthony Starr (John/Homelander), Dominique McElligott (Queen Maeve), Jessie T. Usher (A-Train), Erin Moriarty (Annie January/Starlight), Chace Crawford (Kevin/The Deep) et Nathan Mitchell (Black Noir).