Quand l'Univers Cinématographique Marvel recrute l'un des meilleurs acteurs de l'Arrowverse… Deadline nous informe aujourd'hui que Josh Segarra (AJ and the Queen, Orange Is the New Black) a rejoint le casting de la série She-Hulk ! Quel sera le rôle de celui qui a brillamment interprété Adrian Chase, alias Prometheus, dans la saison 5 d'Arrow ? On ne sait pas encore… mais si vous avez une idée, n'hésitez pas à la partager dans les commentaires !
[Description officielle du personnage issue des comics] La vie entière de l'avocate Jennifer Walters a changé lorsqu'elle a reçu une transfusion sanguine en urgence de son cousin Bruce Banner. Avec du sang irradié aux rayons gamma coulant dans ses veines, Jen est devenue la puissante She-Hulk – affûtée, belle et sensationnelle au-delà de toute comparaison !
EXCLU: Josh Segarra joins Marvel's SHE-HULK series at Disney Plus https://t.co/avgSR3Oj1D

— Justin Kroll (@krolljvar) July 21, 2021
﹡﹡﹡﹡﹡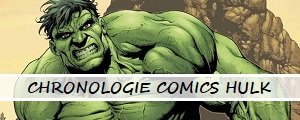 ﹡﹡﹡﹡﹡
La série She-Hulk sera mise en ligne en 2022 sur Disney+, avec Tatiana Maslany (Jennifer Walters/She-Hulk), Mark Ruffalo (Bruce Banner/Hulk), Tim Roth (Emil Blonsky/Abomination), Ginger Gonzaga, Renée Elise Goldsberry (Amelia), Anais Almonte et Jameela Jamil (Mary MacPherran/Titania).