Plus que deux semaines avant le lancement de la saison 2 de Stargirl ! Dans la nouvelle bande annonce dévoilée par la chaîne The CW, Courtney Whitmore fait face à la plus grande hantise des super-héros… ne rien avoir à faire. Pendant ce temps, en tant que téléspectateur, on ne remercie pas Loki. La voix de Luke Wilson ressemble tellement à celle d'Owen Wilson qu'on a l'impression d'entendre un variant de Mobius M. Mobius qui aurait changé d'univers !
Stargirl – Saison 2 – Episode 1 – 'Summer School : Chapter One' : A l'approche de l'été, Pat suggère à la famille de prendre des vacances après avoir constaté que Courtney passe trop de temps en tant que Stargirl et pas assez sur ses devoirs. Pendant ce temps, alors qu'elle tente de renouer avec Chuck, Courtney tombe sur un secret important que ses parents lui ont caché. Ailleurs, Yolanda continue d'être hantée par la mort de Brainwave et Rick suit secrètement la piste de Solomon Grundy, suspectant qu'il pourrait toujours être dans la région.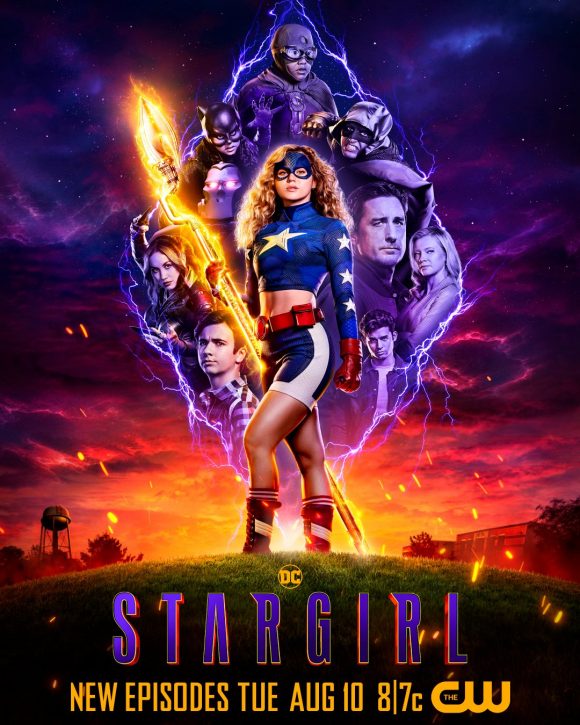 La série Stargirl revient à partir du 10 août 2021 sur la chaîne The CW, avec Brec Bassinger (Courtney Whitmore/Stargirl), Amy Smart (Barbara Whitmore), Luke Wilson (Pat Dugan/S.T.R.I.P.E.), Yvette Monreal (Yolanda Montez/Wildcat), Anjelika Washington (Beth Chapel/Doctor Mid-Nite), Cameron Gellman (Rick Tyler/Hourman) et Meg DeLacy (Cindy Burman/Shiv).