Question du jour : vous êtes plutôt truite ou saumon ?
Après The Flash… Aquaman ! Comme le tournage de cette suite est toujours en cours, point de teaser pour Aquaman and the Lost Kingdom, mais un premier aperçu du film mêlant images de tournage, concept arts et interviews. A première vue, on prend les mêmes et on recommence : Aquaman et Mera vont faire le tour du monde, poursuivis par un Black Manta plus déterminé – et mieux sapé – que jamais, avec au milieu des créatures aquatiques toujours plus dingues. On signe où ?
﹡﹡﹡﹡﹡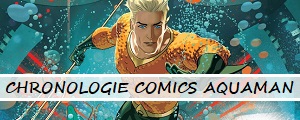 ﹡﹡﹡﹡﹡
Aquaman and the Lost Kingdom est réalisé par James Wan et sort aux Etats-Unis le 16 décembre 2022, avec Jason Momoa (Arthur Curry/Aquaman), Amber Heard (Mera), Patrick Wilson (Orm/Ocean Master), Yahya Abdul-Mateen II (David Kane/Black Manta), Randall Park (Stephen Shin), Jani Zhao (Stingray), Indya Moore (Karshon), Vincent Regan (roi Atlan), Dolph Lundgren (roi Nereus) et Pilou Asbæk.