Boum, l'un des personnages principaux de Star Wars Rebels est sur le point de prendre vie en live action ! Natasha Liu Bordizzo (The Society, Tigre et Dragon 2) vient d'être choisie pour incarner Sabine Wren dans la série Ahsoka. Guerrière mandalorienne à la fibre artistique, Wren a participé aux premiers combats de la Rébellion à bord du Ghost, avant de rejoindre Ahsoka Tano dans sa quête pour retrouver leur coéquipier, l'apprenti Jedi Ezra Bridger, perdu dans les Régions Inconnues avec leur ennemi, le Grand Amiral Thrawn. C'est donc visiblement la suite de cette histoire, teasée à la fin de la série animée, qui se poursuivra dans la future série (voir ci-dessous, spoiler of course) ! Pour conclure, comme pour Ahsoka Tano/Ashley Eckstein, ayons une pensée pour Tiya Sircar (The Good Place, Les stagiaires), qui a prêté sa voix au personnage pendant cinq saisons. Entre une actrice d'origine chinoise et une actrice d'origine indienne, Lucasfilm a logiquement fait son choix.
Après avoir fait ses débuts tant attendus en live action dans The Mandalorian, l'histoire d'Ahsoka Tano, écrite par Dave Filoni, se poursuivra dans une mini-série ayant pour vedette Rosario Dawson et produite par Dave Filoni et Jon Favreau.
'Star Wars: Ahsoka': Natasha Liu Bordizzo To Play Sabine Wren In Disney+ Series https://t.co/eJEo5Wgwa4

— Deadline Hollywood (@DEADLINE) November 19, 2021
﹡﹡﹡﹡﹡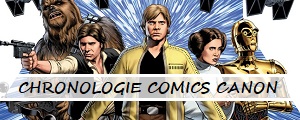 ﹡﹡﹡﹡﹡
La série Ahsoka sera diffusée en 2023 (?) sur Disney+, avec Rosario Dawson (Ahsoka Tano) et Hayden Christensen (Anakin Skywalker/Dark Vador).