Quand Shuma-Gorath n'est pas là…
Comme souvent, merci LEGO pour notre premier aperçu de… Doctor Strange in the Multiverse of Madness ! Dans ce set tellement spécifique qu'il est forcément inspiré du film, nous retrouvons donc Stephen Strange, Wong et America Chavez face à Gargantos, un monstre marin qui répond habituellement aux ordres de Naga, un roi de Lémurie dans les comics (#NamorIsComing). Et dans le coin supérieur droit, les stars du blockbuster multiversel de Sam Raimi prennent la pose. Allez, on croise les doigts pour une première bande annonce avec Spider-Man : No Way Home !
﹡﹡﹡﹡﹡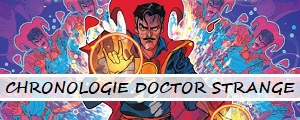 ﹡﹡﹡﹡﹡
Doctor Strange in the Multiverse of Madness est réalisé par Sam Raimi et sort aux Etats-Unis le 6 mai 2022, avec Benedict Cumberbatch (Stephen Strange/Doctor Strange), Benedict Wong (Wong), Rachel McAdams (Christine Palmer), Chiwetel Ejiofor (Karl Mordo), Elizabeth Olsen (Wanda Maximoff/Scarlet Witch) et Xochitl Gomez (America Chavez/Miss America).