L'un ne va pas sans l'autre… Cobie Smulders (American Crime Story, How I Met Your Mother) reprendra le rôle de Maria Hill dans Secret Invasion, alias la-série-avec-Nick-Fury ! Il s'agira de sa neuvième apparition dans l'Univers Cinématographique Marvel, après Avengers, Captain America : Le Soldat de l'Hiver, Avengers : L'Ere d'Ultron, Agents of S.H.I.E.L.D., Avengers : Infinity War, Avengers : Endgame, Spider-Man : Far From Home et What If…? Sachant qu'elle avait justement été remplacée par une (gentille) Skrull dans le dernier Spider-Man, cela fait un petit bout de temps qu'on ne l'a pas vu en chair et en os plus d'une minute…
[Synopsis extrait des comics] Les New Avengers luttent aux côtés d'Elektra dans un combat contre les ninjas de la Main. Elektra est tuée au cours de l'affrontement, un Skrull s'empare du corps de la mercenaire et prend son identité, ce qui suscite de nombreuses questions : comment un ennemi a pu prendre l'apparence d'Elektra sans que personne ne s'en aperçoive ? Quels groupes de super-héros ont été infiltrés ? Au lendemain de Civil War, personne ne sait plus à qui il peut encore se fier.
Cobie Smulders To Reprise Maria Hill Role in Marvel Series 'Secret Invasion' https://t.co/1BMGMOOfSo

— Deadline Hollywood (@DEADLINE) December 1, 2021
﹡﹡﹡﹡﹡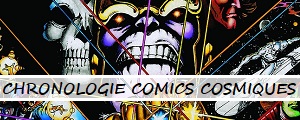 ﹡﹡﹡﹡﹡
La série Secret Invasion sera diffusée en 2022 (?) sur Disney+, avec Samuel L. Jackson (Nick Fury), Ben Mendelsohn (Talos), Kingsley Ben-Adir, Olivia Colman, Emilia Clarke, Killian Scott et Christopher McDonald.