Moon Knight n'est pas la seule série super-héroïque au sommaire d'Empire… Voici donc une nouvelle image de The Sandman, où l'on retrouve Dream et Lucienne, la bibliothécaire en chef du royaume des rêves. Pour la route, on écoute le créateur du personnage, Neil Gaiman : « Quand vous regardez l'épisode 1, vous pensez : 'Oh, j'ai compris, c'est comme Downton Abbey, mais avec de la magie.' Mais devant l'épisode 2, vous vous demanderez : 'Qu'est-ce que c'est que ce truc ?', lorsque vous rencontrerez Gregory la Gargouille dans le Monde des Rêves. L'épisode 5 est à peu près aussi sombre et traumatisant que possible et vous avez l'épisode 6 qui est probablement le plus agréable de tous les épisodes. Si vous n'avez pas aimé un épisode de Game of Thrones, vous n'aimerez probablement aucun autre épisode de Game of Thrones. Avec Sandman, il s'agit de vous surprendre. Il s'agit de se réinventer. Il s'agit de vous emmener dans un voyage que vous n'avez jamais fait auparavant. » Parfait, ne reste plus qu'à connaitre la date d'embarquement !
[Synopsis extrait des comics] Morpheus, le seigneur des rêves, a été emprisonné en 1916, par un groupe occulte. Après avoir fomenté son évasion pendant presque un siècle, il réussit à s'échapper et se lance dans une quête pour redevenir le Maître des songes. Hantant les cauchemars et les désirs des hommes, il ira jusqu'en enfer pour retrouver son dû.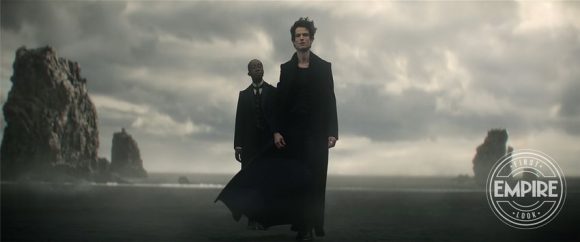 ﹡﹡﹡﹡﹡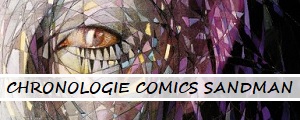 ﹡﹡﹡﹡﹡
La série The Sandman sera mise en ligne en 2022 sur Netflix, avec Tom Sturridge (Dream), Vivienne Acheampong (Lucienne), Charles Dance (Roderick Burgess), Asim Chaudhry (Abel), Sanjeev Bhaskar (Cain), Boyd Holbrook (le Corinthien) et Gwendoline Christie (Lucifer).