Maintenant que la série est commandée, la promotion peut commencer ! La chaîne The CW vient de dévoiler la première image promotionnelle de Gotham Knights. De gauche à droite, nous avons Cullen Row (Tyler DiChiara), Carrie Kelley (Navia Robinson), Turner Hayes (Oscar Morgan), Harper Row (Fallon Smythe) et Duela (Olivia Rose Keegan). L'heure n'est pas encore aux super-costumes, puisque la série ne sera diffusée qu'à la mi-saison – début 2023 -, comme la saison 9 de The Flash et la saison 3 de Superman & Lois (seule la saison 3 de Stargirl sera diffusée à la rentrée). En attendant, un synopsis XXL est à votre disposition ci-dessous !
Batman est mort et un baril de poudre a enflammé Gotham City sans le Chevalier Noir pour la protéger. À la suite du meurtre de Bruce Wayne, son fils adoptif Turner Hayes (Oscar Morgan) est accusé d'avoir tué le Croisé Masqué, de même que les enfants de certains des ennemis de Batman : Duela (Olivia Rose Keegan), une combattante imprévisible et une voleuse qualifiée qui est née à Arkham Asylum et abandonnée par son père, Harper Row (Fallon Smythe), une ingénieure maline et acerbe qui peut tout réparer, et son frère Cullen Row (Tyler DiChiara), un adolescent transgenre intelligent qui en a assez d'être poli et agréable. Avec le procureur de district charismatique et dur Harvey Dent (Misha Collins) et le GCPD sur leur piste, Turner s'appuiera sur des alliés, dont sa meilleure amie et formidable codeuse Stephanie Brown (Anna Lore), et l'acolyte improbable de Batman, Carrie Kelley (Navia Robinson). Mais nos Chevaliers apprendront bientôt qu'une force plus grande et plus néfaste est à l'œuvre à Gotham City. Cette équipe de fugitifs dépareillés doit s'unir pour devenir sa prochaine génération de sauveurs connus sous le nom de Gotham Knights.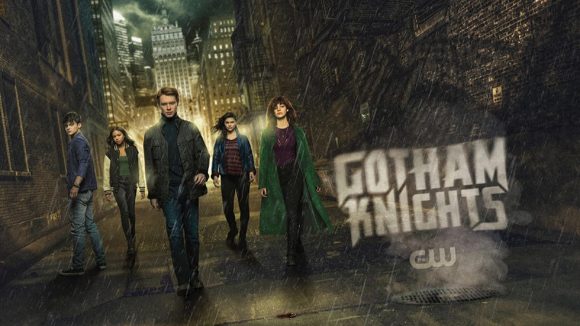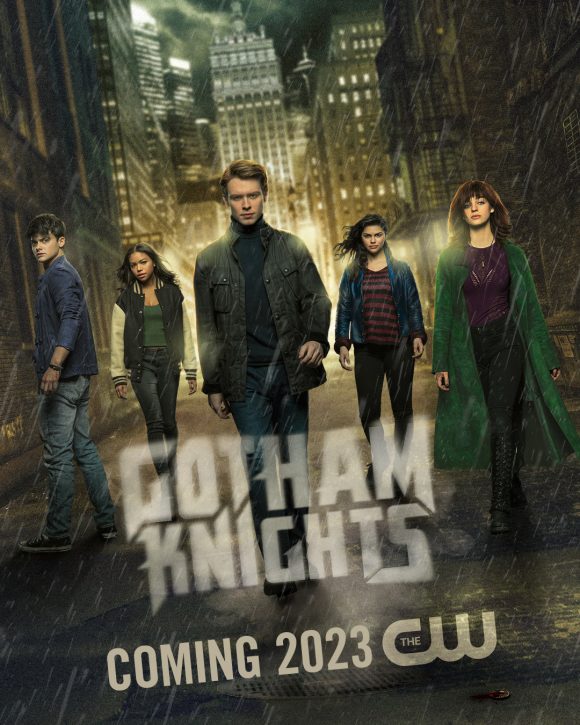 ﹡﹡﹡﹡﹡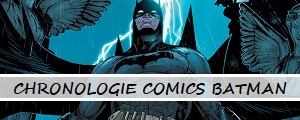 ﹡﹡﹡﹡﹡
La série Gotham Knights sera diffusée en 2023 sur la chaîne The CW, avec Fallon Smythe (Harper Row/Bluebird), Tyler DiChiara (Cullen Row), Oscar Morgan (Turner Hayes), Olivia Rose Keegan (Duela Dent), Navia Ziraili Robinson (Carrie Kelley/Robin), Anna Lore (Stephanie Brown/Spoiler), Rahart Adams (Brody) et Misha Collins (Harvey Dent/Double-Face).