Malgré sa longue carrière, il était passé entre les gouttes du genre super-héroïque… Deadline nous apprend ce soir que l'acteur irlandais Brendan Gleeson (Calvary, Bons baisers de Bruges, Harry Potter et la Coupe de Feu, Troie) a rejoint le casting de Joker : Folie à deux. Votre première supposition quant à son futur rôle sera sans doute la bonne : il devrait jouer un personnage inédit en lien avec l'Asile d'Arkham, peut-être le directeur ou un gardien de ce charmant établissement. Autrement dit, ses chances de survie face aux délires conjugués du Joker et de Harley Quinn sont plutôt minces !
[Définition médicale de la 'folie à deux'] La psychose partagée ou psychose induite est un phénomène psychiatrique résultant de l'adoption de la thématique délirante d'un individu psychotique et du mode de vie qui y est lié par un proche également psychotique. »
While its vague who he will be playing, likely to be unknown character and someone linked to Arkham, possibly the Warden or a security guard

— Justin Kroll (@krolljvar) September 1, 2022
﹡﹡﹡﹡﹡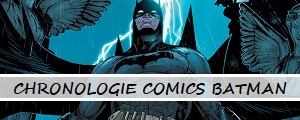 ﹡﹡﹡﹡﹡
Joker : Folie à deux est réalisé par Todd Phillips et sort aux Etats-Unis le 4 octobre 2024, avec Joaquin Phoenix (Arthur Fleck/le Joker) et Lady Gaga (Harley Quinn).