Le retour de Titans se précise ! La saison 4 de la série sera diffusée à partir de novembre sur HBO Max. Et outre Brother Blood (Joseph Morgan), un autre super-vilain emblématique apparaîtra en la personne de… Lex Luthor, incarné par Titus Welliver (Argo, The Town) ! L'Homme en Noir de Lost, l'Agent Blake d'Agents of S.H.I.E.L.D. et le capitaine impérial de The Mandalorian ajoute ainsi un nouveau rôle geek à sa belle filmographie. Quant à Conner Kent/Superboy, il peut commencer à trembler…
On écoute le showrunner Greg Walker : « Luthor a une approche très sensible et réfléchie du mal et du pouvoir. Vous savez ce qu'il a fait, ce qu'il est capable de faire, sauf que comme beaucoup de ces gens, il est sympathique. Il n'a pas de chat sur ses genoux. Ouais. Il est curieux ce qui, je pense, est très intéressant à propos de son personnage. Il veut en savoir plus sur les gens et ce qui les motive, et en quoi ils sont différents de lui. Il voit le monde à travers l'objectif à la fois de son propre pouvoir et de sa propre insuffisance, et essaye de compenser les deux. » Alors, que vous inspire ce choix ? On ne peut qu'espérer que Titus Welliver sera aussi bon que Jon Cryer, héritier du rôle dans Supergirl !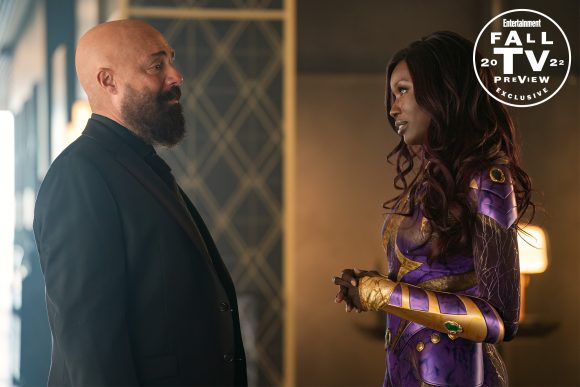 ﹡﹡﹡﹡﹡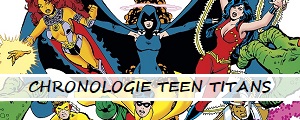 ﹡﹡﹡﹡﹡
La série Titans revient en novembre 2022 sur la plateforme HBO Max, avec Brenton Thwaites (Dick Grayson/Robin), Anna Diop (Koriand'r/Starfire), Teagan Croft (Rachel Roth/Raven), Ryan Potter (Garfield 'Gar' Logan/Beast Boy), Alan Ritchson (Hank Hall/Hawk), Minka Kelly (Dawn Granger/Dove), Conor Leslie (Donna Troy/Wonder Girl), Curran Walters (Jason Todd/Robin) et Joshua Orpin (Conner Kent/Superboy).