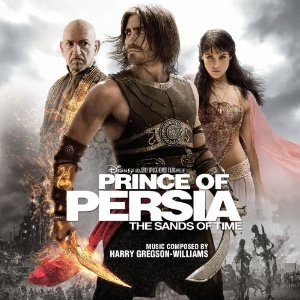 Dans le genre musical,
je suis bien plus impatient de découvrir la partition d'Harry Gregson-Williams sur le film Prince of Persia…
Mais puisqu'on commence par la fin… La chanson « générique d'une production Disney » est un genre en soit : ça vous sort du film d'un coup sans qu'on ai rien demandé, la plupart du temps,
c'est niais et anachronique
… Rares sont les exceptions, mais il y en a (
« It started out as a feeling »
de Regina Spektor pour Narnia 2). Bref, la chanson du
générique de fin du film Prince of Persia est interprétée par Alanis Morissette
, et a pour titre
« I remain » soit « Je reste » en bon français,
un « gros » spoiler sur la relation entre le prince Jake et sa princesse Gemma (mais comment lui résister de toutes façons ?)…
bonne écoute
!